As global concerns about climate change intensify and consumers lean towards eco-friendly choices, the need for sustainable solutions has taken centre stage. 
At Rocketmakers, for the last 16 years, part of our mission has been to assist businesses in crafting environmentally-conscious software and technology.
But what does this truly entail, and how can this technology catalyse positive change? Let's explore green tech and how it can amplify your business's objectives and purpose.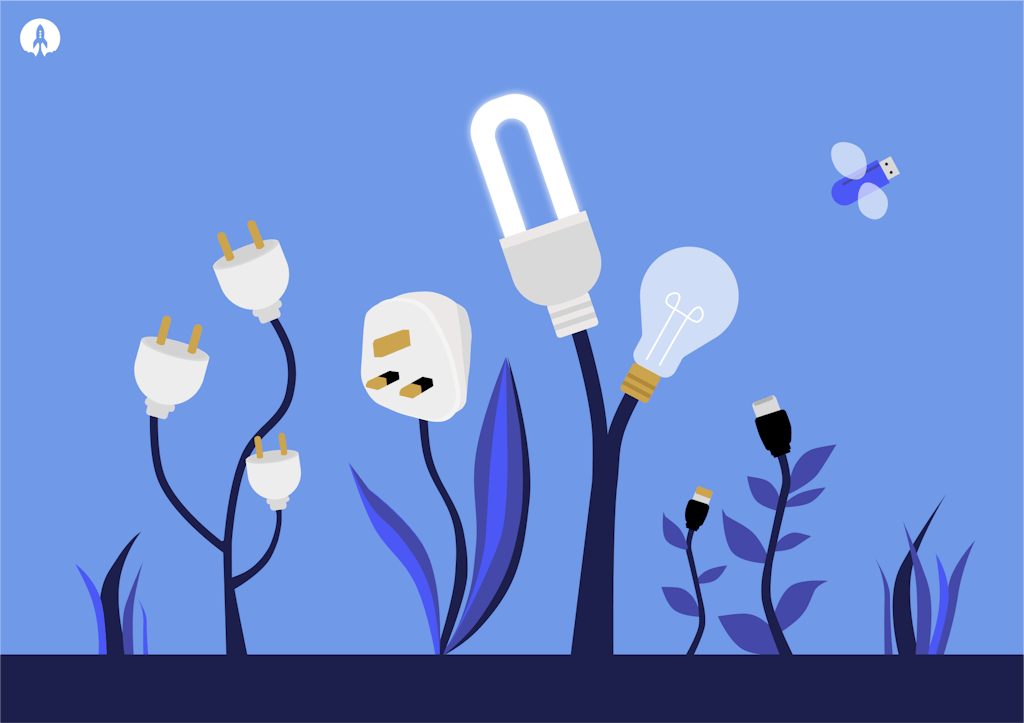 What is Green Tech? 
Although we might not realise it, we are surrounded by green technology. Green tech solutions include producing renewable energy associated with solar panels and electric vehicles. Products in this sector reduce greenhouse gas emissions, and are utilised in cloud storage, too, where it replaces hard drives and reduces energy consumption. 
So, very simply put, green tech is an umbrella term for any technology designed to reduce the negative impact on the environment resulting from human activity.
Why Build a Green Tech Product?
The answer is straightforward. It's the future. Sustainable business is smart business. 
Although relatively new, green tech has attracted enormous amounts of investment capital. Investment in green technology is now a staggering 23 times higher than a decade ago. 
In 2022, the global green technology market was worth around 13.8 billion dollars and its value is only going up. By 2030, it's projected that the industry will be worth $62 billion. 
So, sustainability is not just a buzzword; it's becoming a core principle of successful enterprises. 
Here's why:
♻️ There is no Planet B: Green tech isn't just a trend – it's a necessity. Contributing to this sector is paving the way for a more sustainable future.
♻️ Consumer expectations: The modern consumer is informed and conscious of the global environmental challenges we face. They prefer – and in many cases demand – eco-friendly products and services. By embracing Green Tech, you're catering to a growing segment that values businesses putting the planet first.
♻️ Economic incentives: As governments and institutions adopt green initiatives, companies can benefit from tax breaks, grants, and a growing market of environmentally-conscious consumers.
♻️ Investor appeal: Modern investors do not only look at your revenue streams, but also keenly assess your environmental, social, and governance (ESG) practices. A sustainable business model can make your company more attractive to investors who recognise that long-term profitability aligns with sustainable practices.
♻️ Brand reputation and competitive edge: In an increasingly crowded marketplace, businesses that can genuinely claim sustainability have a distinct advantage. They earn respect and loyalty by standing out in a sea of competitors.
Building a green tech product isn't just about doing what's right for the environment; it's all about future-proofing your business in a world where sustainability is paramount.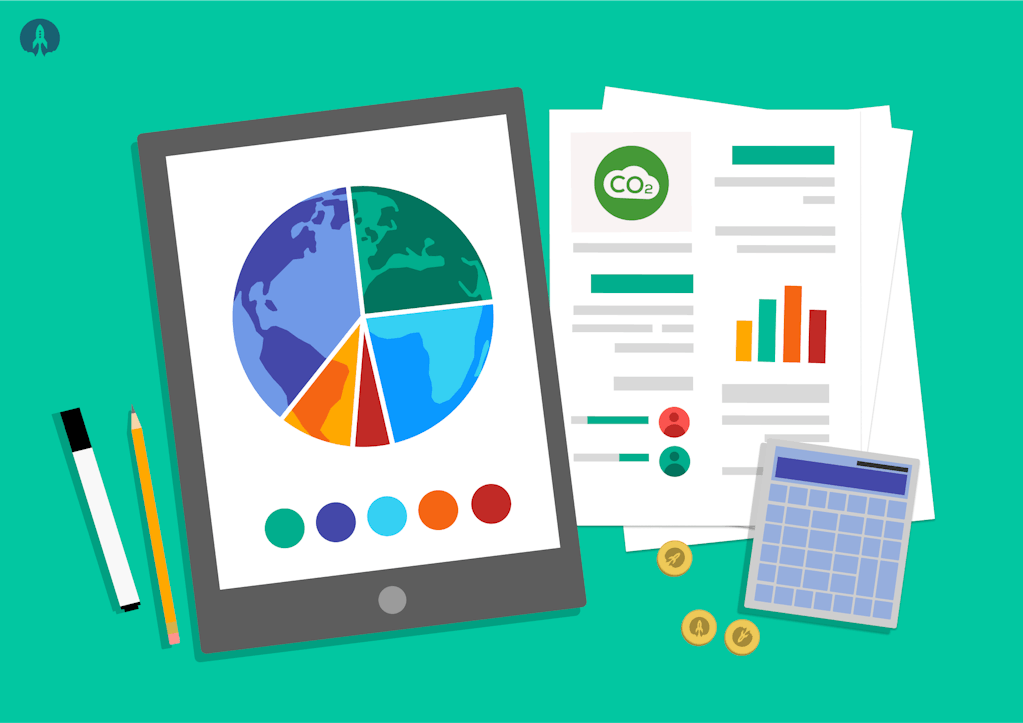 Emerging Green Tech Industries 
Green technology goes beyond recycling and non-renewable energy. For anyone looking to start a business, this industry offers access to a broad range of sectors. Below are some of the emerging industries in green tech: 
✅ AgTech: Technological innovations in agriculture aimed at enhancing crop yield, as well as sustainable resource management practices, such as precision farming and the use of drones.
✅ Circular economy: An economic model that prioritises the continuous use of products and materials. 
✅ Clean energy production: Energy from non-polluting sources like solar, wind, hydro, and geothermal.
✅ Carbon capture: Reducing or eliminating carbon emissions – especially in energy production – to combat climate change.
✅ Energy storage: Capturing energy for later use, commonly through batteries or pumped hydro storage.
✅ EVs: Vehicles powered by electricity that utilise batteries and electric motors, thereby reducing the need for fossil fuels.
✅ Future mobility: Emerging transportation methods for goods and people, including autonomous vehicles and drones.
✅ Smart technology: Integration of digital tech and connected devices for enhanced efficiency and convenience, e.g., smart thermostats that adapt to user behaviours.       
We are Experts in Green Tech Solutions: Case Studies
Want to get an idea of what we can do? Check out our case studies below:
We developed Neighbourly, a social platform where communities can ask independent and global brands to help fund local projects.
We rapidly built a self-service carbon accounting MVP that can scale as Blue Marble grows.
We built a scalable customer facing app and website for this disruptive green energy company.
We built a cloud based platform for enModus's smart energy monitoring hardware system.
We built an MVP app for the COCO+ fuel card which helps users locate participating fuel stations and tracks the carbon offsets the users produce.
Rocketmakers provided Sero a customer interface and control system for its highly advanced renewable energy, low carbon technology and battery storage system.
We created a smartphone app for Food Drop that displayed food pickups from local cafes that users could then drop off at local charities.
Beyond Green Software: Our Sustainable Ethos
At Rocketmakers, we don't merely advocate for sustainable practices; we embody them. 
As a certified B Corp and a software development studio, our focus is not limited to creating exceptional green tech software products, we also champion sustainable business models. 
By balancing profit with people and the planet, our aim is to have a positive impact on as many  lives as possible, which is why we have set a goal of having a positive impact through the software we build on 50 million people over the next ten years. 
We recognise that true sustainability goes beyond our software. So, from our office operations to our daily workflows and our people, we've woven environmentally conscious practices into every facet of our business. Here are a few ways we have done this: 
🚀 Community Outreach
We believe in giving back. Since we started in 2007, we've strived to support meaningful projects that align with our mission. We do outreach work at local schools and colleges, and over the last few years, we have hosted over 45 students to gain work experience.
🚀 Philanthropy
One of our values is to build and share knowledge. To achieve this, we choose two charities each year and provide them with pro bono support. Some of the organisations we have helped in this way include Leukaemia Care, Bath Boules, Forest of Imagination, and the West of England Growth Map. 
🚀 Reducing Our Impact
Our dedication to green technology and sustainability is an ongoing journey. Here are some of the ways we have reduced our carbon footprint: 
🌳 Clean energy commitment: We made the switch to renewable energy sources in 2021.
🌳 Expanded recycling initiatives: In 2022, our recycling programs broadened to encompass electronics and batteries, and our food recycling initiative resulted in the composting of 65 bags of food waste!
🌳 Green code: We've optimised our company's cloud servers to consume less power during off-peak hours, which minimises the environmental impact of our digital solutions.
🌳 Eco-friendly commutes: Strategically located near a train station, our office sees 35% of our team using public transportation, while another 35% prefer to walk or cycle to work.
🚀 Impactful Work
Our team is deeply passionate about projects that serve a social or environmental purpose. Every month, we delve into our Client Impact Index to assess each of our project's alignment with sustainable development objectives. In 2022, a remarkable 66% of our projects actively contributed to social or environmental betterment. We're incredibly proud to have made such a significant impact!
👋 We're Rocketmakers  
At Rocketmakers, for the last 16 years, part of our mission has been to assist businesses in crafting environmentally-conscious software and technology". For some clients, this might focus on minimising the environmental impact of their software, and for others, it will encompass not just how we build it but what they are building.
Whether you're starting from scratch or seeking to elevate an existing green tech project, our team is ready to make your vision a reality. Don't just adapt to the future – shape it with us.
Get in touch to see how we could help your green tech company skyrocket!