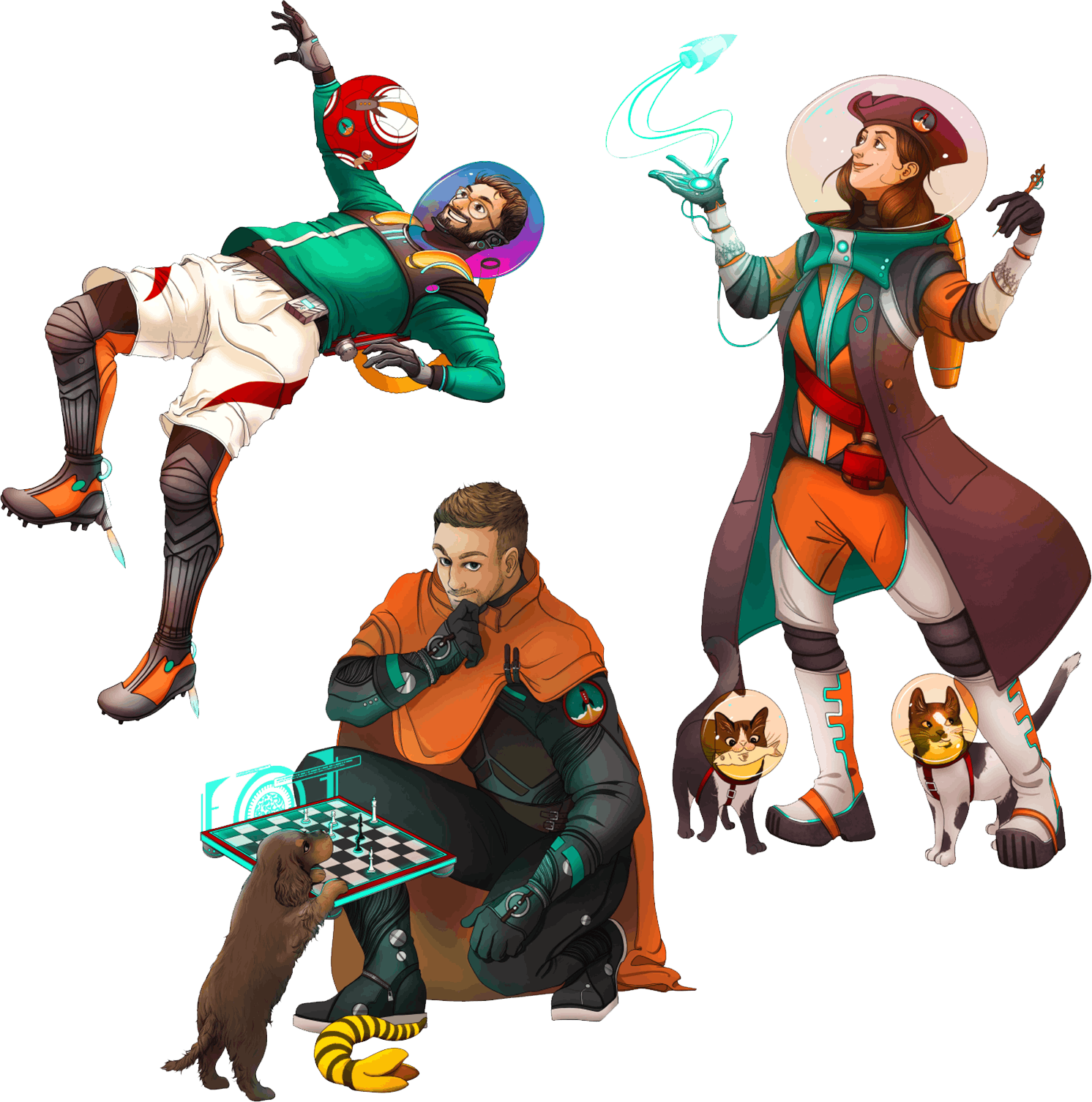 Flexibility, Friendship and For Good
With flexible working, a crew that feels like a circle of friends and a focus on projects that work towards positive impact, Rocketmakers really is a special place to work. We're often on the lookout for new crew members to help us build amazing technology solutions (not rockets!) for organisations large and small.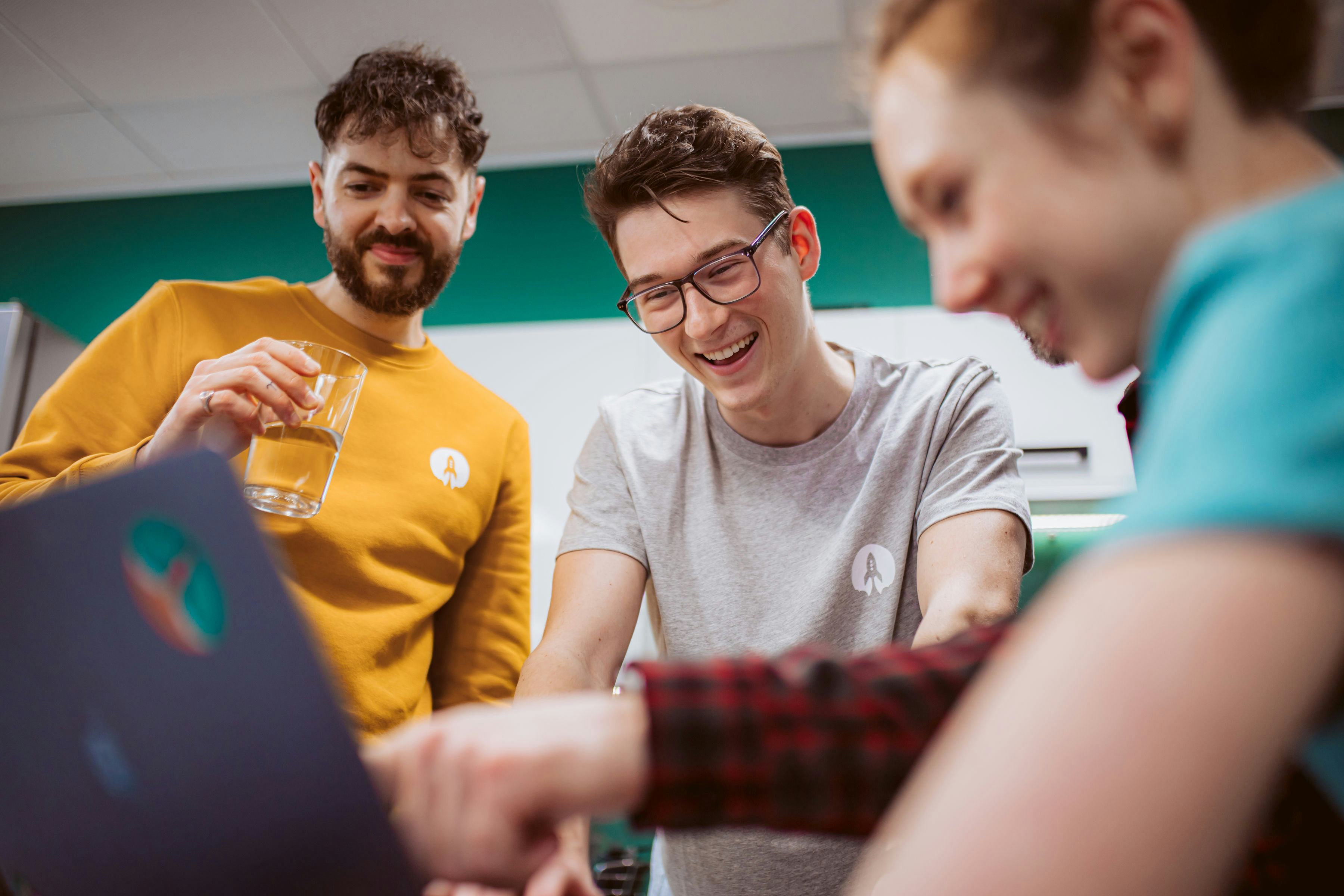 Our Values
We captured our values at the start of 2020 as an extension of how we worked for our first 13 years in business and how we plan to work in the future. They are the foundation of our business and we want everyone to feel able to demonstrate them. We review them annually to make sure they still reflect us fully. Our values are:
🌈 We celebrate our differences
We bring our best and whole self to work. We actively participate in our community and contribute to our collective goals
🧠 We build and share knowledge
We solve problems and innovate together; we draw on diverse experiences and we share our learning with generosity.
🫂 We support each other
We pull together to be greater than the sum of our parts. We prioritise our wellbeing, impact and professional growth with kindness and respect.
💬 We speak up and are heard
We are trusted to make the right decisions for ourselves, Rocketmakers and our clients.
🎉 We demonstrate integrity
We do what we say we will, and we seek to celebrate and improve when the time is right.
Our employee value proposition
Picture yourself working on projects that make a positive impact for society or the planet, surrounded by a passionate and innovative award-winning team who are deeply valued.
Our crew members love a challenge and bring their individuality to work whilst making new ideas happen. Together we focus on our wellbeing to create an incredible culture of support, camaraderie, a great working environment, and time to have fun.
Live your best life at home and work
At Rocketmakers, we know how important it is for you to have a healthy work-life balance to support you to be your true self at work.
Free merch
Flexible working
Sit-stand desks available
Wellbeing programme
Perkbox
Brand new MacBook
Unlimited* holiday
Employee-run activities
Long service sabbatical
Flexible hours
Community events
Cycle-to-work scheme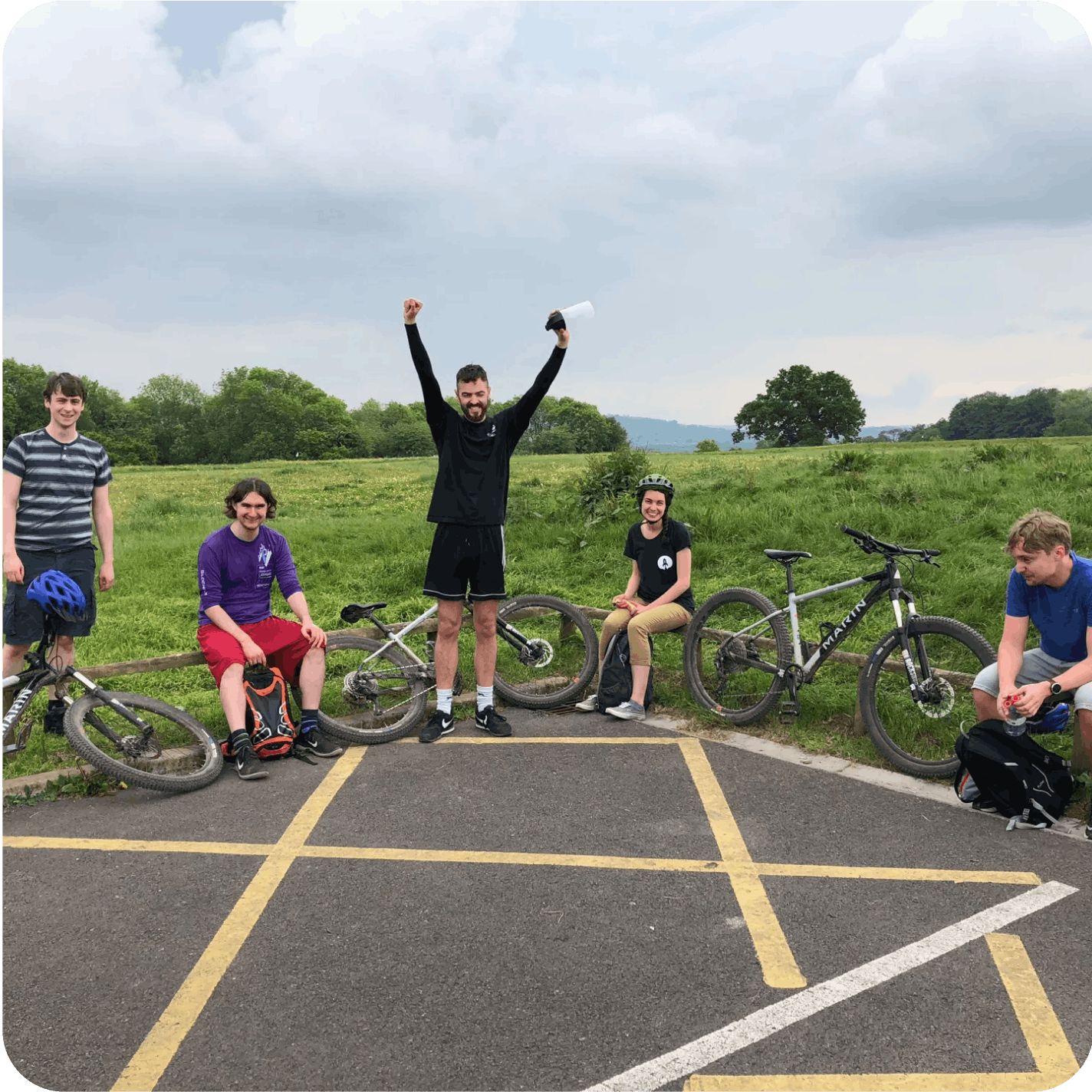 Our crew members lead a wide range of brilliant social events and activities that aim to be as inclusive as possible.
From our monthly book club, cheese club and crafting to optional pub socials, gaming nights and football — pretty much anything goes at Rocketmakers and we are always on the lookout for new suggestions.
We recently outgrew our old office, so we moved two floors up into a much bigger space. Here's a glimpse into what happened on our first day.
Award winners for Best Place to Work
Rocketmakers have been recognised across the South West as being a great place to work


Our crew are a very friendly bunch
What do our people say?
Don't just take our word for it, this is what a few of our brilliant crew members have to say about working at Rocketmakers:
I've worked at places that have been described as 'friendly', but here everyone seems to be actually friends, which is a whole world of difference.
I was very close to quitting development as a career and going into something different before I began at Rocketmakers. My previous experience in the industry was just of hostile, corporate environments. It's completely different at Rocketmakers. It's a community, even a family. I actually care about the people I work with and I think they really care about me.

I applied because I thought I'd like the benefits, but as soon as I sat down for an interview with Richard and Keith I knew this was really different sort of place. It almost didn't feel like an interview. They just wanted to know if I was a good fit for Rocketmakers, not trip me up or find my weaknesses.
Starting during the lockdown was certainly nerve racking but I've found the process to be super smooth. I think the tools and catch ups Rocketmakers have in place to keep everyone connected work really well, and I definitely feel part of the team and well integrated. There is a focus on wellness which has been re-assuring during this odd time, and we have been constantly reviewing and trying new ways to stay in touch, which I've really appreciated.
When I was looking for a new job last year I only applied to Rocketmakers. I got the impression it was full of talented software engineers doing amazing things, and they really wanted to do good in the community. You never really know if a company is as good as you'd hoped until you get there, but I know now I definitely made the right decision. I really enjoy the fact that there is a very supportive working environment. If you have any sort of problem with your work you can go to Richard or Keith and you'll be helped.
Skill development is top of our agenda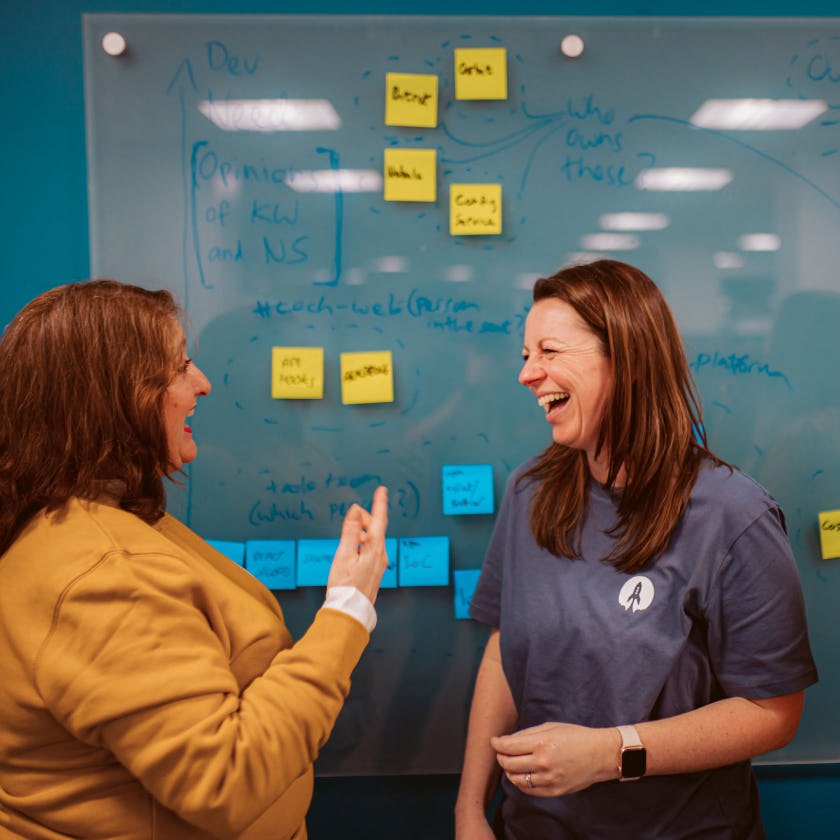 Professional development is built into everyday project work at Rocketmakers.
We want our crew members to feed their curiosity. As a leading UK software development agency, we're in an industry that is constantly evolving and changing with the latest digital developments and trends. The key to our agility is our crew adapting to these changes through passion, curiosity and continuous learning. Because of this, we offer peer to peer mentoring and a development budget to be used for events, workshops, and training sessions in career-related subjects that interest you.
Projects you could have an impact on
Work Experience

If you're interested in work experience at Rocketmakers, please email us at [email protected]