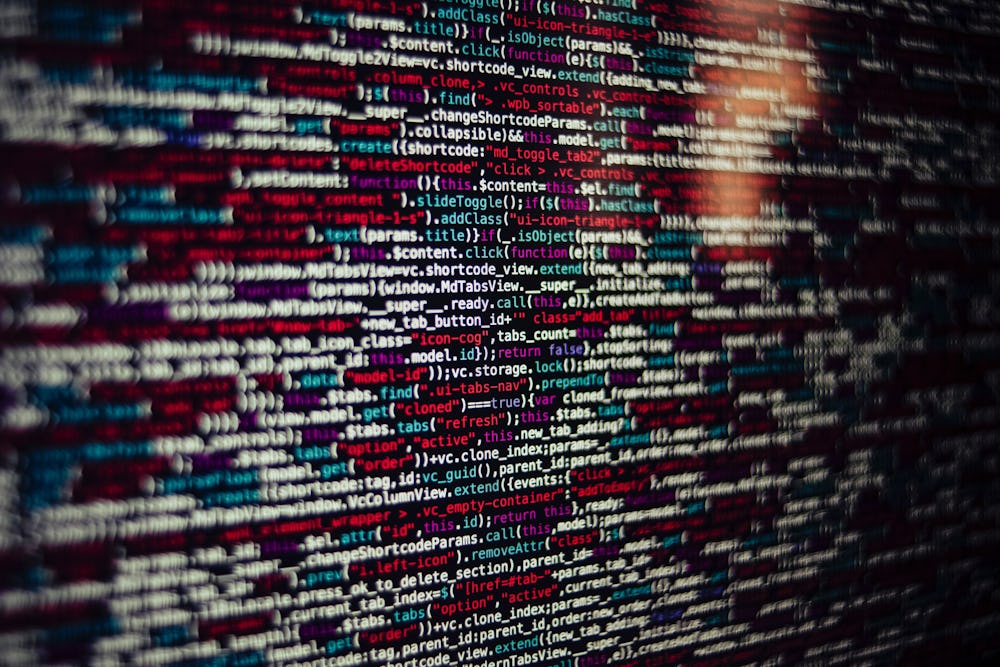 The Impact of a Bespoke Software Solution
In today's competitive marketplace, having a strong software strategy can be the difference between soaring success or disappointing defeat. While off-the-shelf software solutions do effectively serve many business requirements, for more innovative projects, bespoke software development is necessary.
When you consider the many benefits of this route, opting to partner with an expert software agency to help your business drive success through a bespoke strategy is a no-brainer. At Rocketmakers, our UK Agency of the Year award-winning team of experts has worked with many inspiring businesses, from go-getters to show-stoppers, developing bespoke solutions that yield incredible results. To get a better idea of just some of the ways bespoke software solutions impact businesses, check out our below case studies.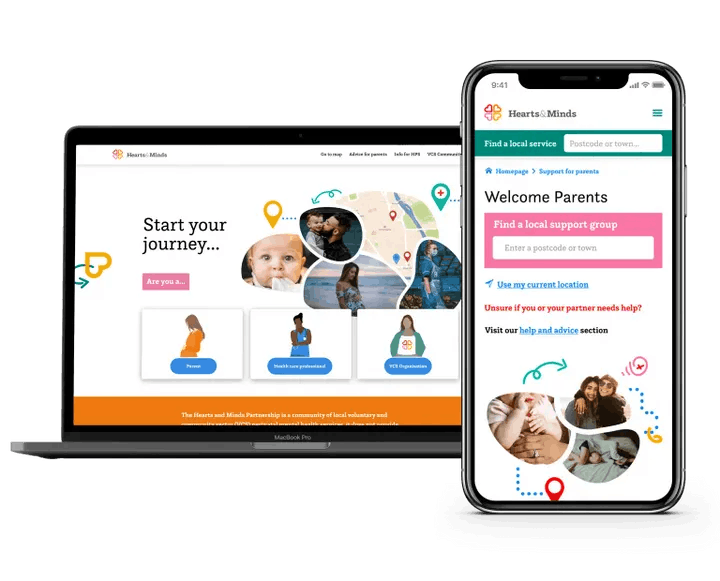 A bespoke Perinatal mental health platform helping 10K+ users find the support they need
Did you know that up to 1 in 5 mums are affected by perinatal mental health (PMH) problems? As defined by NHS England, PMH refers to mental health problems that can occur during pregnancy or in the first year following the birth of a child. Some of the common perinatal mental health problems include depression, anxiety, OCD, psychosis, and postpartum PTSD.
Despite being such a common problem, NHS support is often insufficient - which is where the Hearts & Minds Partnership comes into play. Wanting to provide better support to both mothers experiencing perinatal mental health problems and health professionals looking for contacts to recommend to mothers, Hearts & Minds set out to launch a platform to do just this. For this, a bespoke solution was needed, and Rocketmakers were called on to deliver this. 
This particular bespoke software solution project involved:
An extensive research phase to uncover important insights and define the multiple user's journeys, needs, and goals.
From this, we created two separate, optimised, user experiences: the parent user experience and the healthcare practitioner user experience.
Over a ten-month period, we researched, ideated, designed, tested and released a mobile and desktop app to help make finding and discovering CVSs as seamless an experience as possible.
The impact? Released in August 2021, the Hearts & Minds platform gained over ten thousand users in its first six months of use, and has received positive feedback from both parents and healthcare professionals. Now, parents experiencing PMH are able to learn about their condition and locate local support from a trusted source. And healthcare professionals now have access to a single platform to broaden their awareness of options to recommend to parents.
Get the full breakdown of this bespoke software development project here.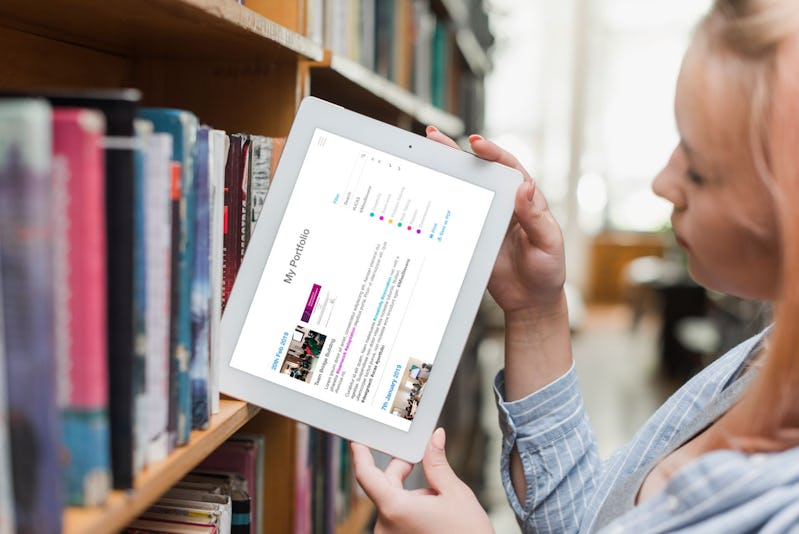 Ameko: A bespoke educational app to help students to prepare for their future 
For students everywhere, the thought of finishing your school years and journeying on to whatever's next can be a daunting one. Aldridge Education is a charitable trust whose entrepreneurial community schools help young people reach their full potential by providing students with opportunities to develop their entrepreneurial skills. They believe that building these skills - and in particular, the six entrepreneurial attributes - are both help to prepare with for further education along with providing relevant examples of their achievements to potential employers. 
Wanting a better and more consistent way of documenting and rewarding the students' achievements, Aldridge Education required a bespoke software solution, and the Rocketmakers team were on hand to help deliver this through a new app: Ameko. 
This software design and development project involved:
A series of workshops to define app content and goals
A discovery phase with students and teachers, exploring aspects such as their experiences with the six entrepreneurial attributes and students most used apps and games.
Collating continuous feedback from students that helped shape the design of the 'Ameko' app
The use of gamification to encourage app engagement
Taking an Agile approach to software development to adapt to changing requirements such as policy changes around mobile phone use at schools 
The impact? The highly successful innovate educational app has been rolled out across Aldridge community schools nationally, helping thousands of students create a portfolio of their extra curriculum work that they can refer to when applying for university, apprenticeships or future employment.
Get the full breakdown of the bespoke Ameko app development project here.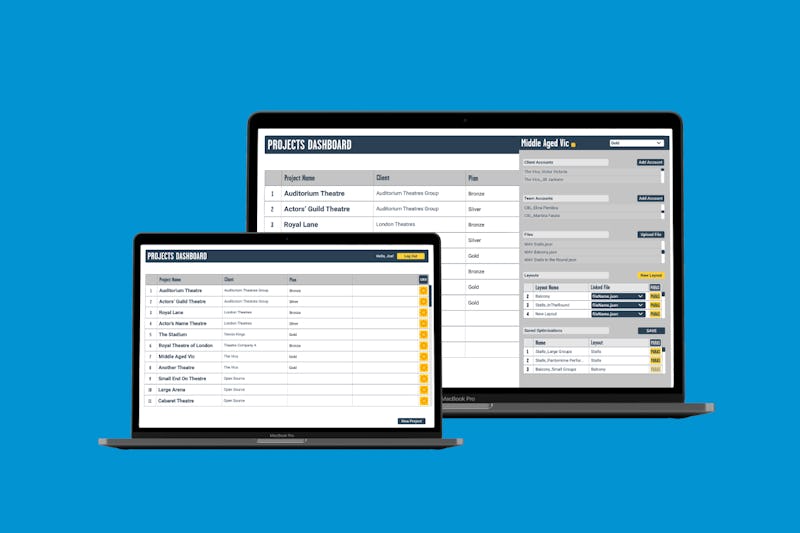 A bespoke software solution to help venue owners optimise revenue from ticket sales 
The wake of the Coronavirus pandemic caused major disruptions to many industries, with live entertainment venues being no exception. As the pandemic came to an end and as venues started to reopen, governments required family grouping to sit up to 2 metres apart. This presented new challenges for theatres and concert venues to navigate. Many were keen to resume live performances but lacked the resources to implement the new regulations. 
Enter: theatre consultancy company, Charcoalblue. Alongside needing a bespoke software solution to navigate the new regulations, Charcoalblue wanted a system that would provide top value beyond social distancing restrictions, giving venue owners a long-term solution to optimise revenue from ticket sales. Rocketmaker's team of expert software developers and UX specialists got to work, creating a user-friendly and easy-to-navigate web app that utilised and translated Charcoalblue's sophisticated data. 
This bespoke web app project involved:
Building a seamless user interface using React to manage Charcoalblue's rich seating data 
Developing filters to enable users to sort seats by a range of data types
The impact? The app was first required to help Charcoalblue's live venue clients quickly implement new social distancing measures quickly and with minimal disruption - which it did successfully. However, the app goes much further than this, allowing venue managers to use Charcoalblue's granular seating and acoustic data to maximise revenues. 
For more details on this bespoke web application project, check out the full case study.
Experts in the design and development of bespoke software
Here at Rocketmakers, we've been creating bespoke software solutions since 2007. Take a look at some of our recent projects here. Have a specific question or requirement? Get in touch with our team of experts today and we will be happy to help.