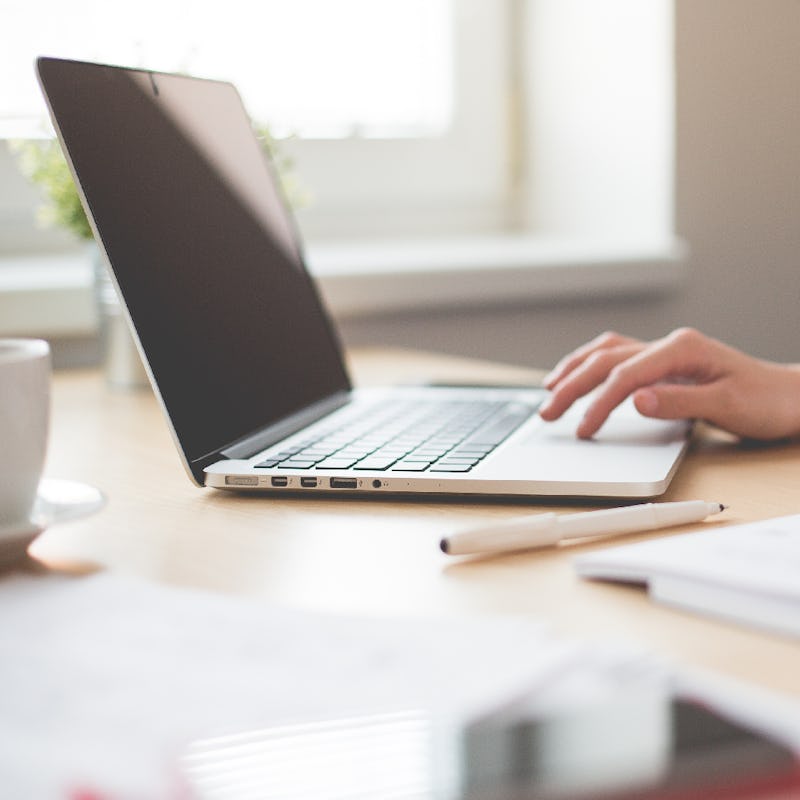 The benefits of outsourcing software development
As businesses across sectors focus on technology-driven transformation, the UK IT outsourcing market continues to grow. In fact, according to research, 30 percent of UK businesses plan to outsource more in 2022, with IT support being the most frequently outsourced function. 
With software development outsourcing offering businesses benefits such as faster product-to-market deployment, highly-skilled support, and often decreased costs, it is no wonder that companies big and small are opting to take advantage of this approach. If you're a business considering whether outsourcing services for your latest software development project will work for you, let's look a little deeper into some of the benefits. 
#1 – Cost savings on software development
A main benefit of using a software development outsourcing company as opposed to hiring in-house is that businesses can reduce the amount of money they allocate to a project. In a recent survey, 71 percent of UK businesses said that cost reduction is the main reason for outsourcing. This isn't surprising when you consider the true cost of an employee. Aside from the usual investments involved with the recruitment process (which, in itself can be incredibly costly given today's competition for top IT talent), there are also the costs associated with employee training, having the right infrastructure in place, project management tools, and the potential costs of delays due to employee absence. 
By choosing to outsource software development, your business can avoid all of the above costs by hiring a ready-to-go team of experts that can be scaled according to your needs.  If software development is only an occasional need for your business, then this further drives forward the use-case for hiring third-party developers, as you will only need to pay for the services when and if required. 
#2 – Access to greater skill sets
Another key advantage of outsourcing software development is access to the best talents and skills. In a survey conducted by CIO, it was reported that 46 percent of CIOs prefer outsourcing due to the access to 'world-class capabilities'.
The software development landscape is undergoing continuous changes, shaped by rapid technology innovation, growing market needs, changing consumer preferences and programming languages and libraries continuously being extended. For driven businesses looking to develop its latest product or service, they want to feel confident that they are at the forefront of innovation in order to stay ahead of the competition. And for this, they need access to the very best software developers, designers and project managers to bring their vision to life.
Outsourcing software development for your latest project is a way around the IT skill shortages that are prominent in today's market. Through the outsourcing model, you can be sure to have access to a huge pool of talent with leading technology expertise to deliver incredible results for your business.
#3 – Greater flexibility and scalability
Choosing to outsource software development offers businesses the flexibility to scale up or scale down as and when required, enabling them to adjust to the needs of the business in a cost-effective and efficient manner. For instance, perhaps you already have an in-house team, but are going through a particularly busy period where you could use some additional support, relieving extra pressure from your employees. Or maybe you are wanting to develop a product or service that requires a specific skill set or expertise that you simply don't have. 
On the contrary, expanding your in-house team to meet changing business needs can be difficult, costly and extremely time-consuming. Hiring extra permanent in-house support during a period when it is needed can leave businesses at the risk of then having too many developers during quieter times. Outsourcing a software development agency is the perfect answer to the flexibility needed for your changing business needs. 
#4 – Quicker time-to-market
In today's digital era, competition across industries has never been higher. As a result, the ability to innovate rapidly and adapt with changing consumer needs is essential for business success.
Here at Rocketmakers, we have a wide range of resources and the best infrastructure in place to provide quick time-to-market for products. Our skilled team of developers, designers, project managers and architects are on hand to understand your requirements, draw up a roadmap / project plan, and start working towards the end goal right away. The Rocketmakers crew work to the beat of an Agile drum, leveraging a methodology that enables us to set the necessary priorities to achieve the results that our clients want to see in a productive, high-quality and efficient way. In fact, in a report on "The Agile Impact" by QSM Associates, it was found that software development teams using Agile were 50 percent faster to market, 25 percent more productive, and had 75 percent less defects.
With time-to-market being a fundamental focus for businesses in today's highly competitive global business environment, it really does pay to outsource software development, working with a laser-focused team who are dedicated to the management and performance of your timeline.
#5 – Access to new markets and the latest technologies
One of the common pitfalls of working solely with an in-house software development team is the lack of technical expertise across all areas. On the other hand, innovative software development agencies tend to have more extensive experience across many fields. The employees working for an agency are likely to have worked across a large and varied number of projects and industries, giving them the experience needed to provide cutting-edge and proven solutions. They also have the time and resources to regularly train their talent on the most modern technology stacks and industry trends, ensuring the clients they work with have access to specialist skills and top-of-the-range expertise in software development.
Another reason why many businesses — from fledgling startups to the goliaths of global organisations — choose to outsource their software development is the access they get to new markets. The monotonous daily routine work can often hinder a team's ability to think of out-of-the-box, innovative solutions to business challenges. Working with an external team of experts, on the other hand, can help bring fresh ideas and perspectives, valuable insights, as well as constructive feedback — all of which will enable your business to gain a competitive advantage in the market.
#6 – The reduction of risk
Rounding up our blog on the benefits of outsourcing software development for your business comes the mitigation of risk. As mentioned above, software development agencies, such as ourselves, work with proven methodologies, robust project management processes and quality control systems that have been tried and tested across multiple projects and a range of industries.
Hiring an outsourced team of software development specialists will also allow you to decrease the risk of data security. With highly-skilled developers and dedicated security teams educated on the latest cybersecurity threats, you can feel confident that your project is in safe hands when it comes to enhancing security against external attacks. 
We understand that outsourcing for software development can feel like an overwhelming consideration. In order to access the benefits outlined above, you need to partner with a top software development agency that understands your needs as a business and has the talent and expertise to deliver brilliant results. 
Here at Rocketmakers, we are the number one software partner for many innovative companies here in the UK, building scalable solutions with a meaningful impact. If you have a business idea, challenge, or project that innovative software could help solve we would love to learn more about it. Get in touch with our team today!