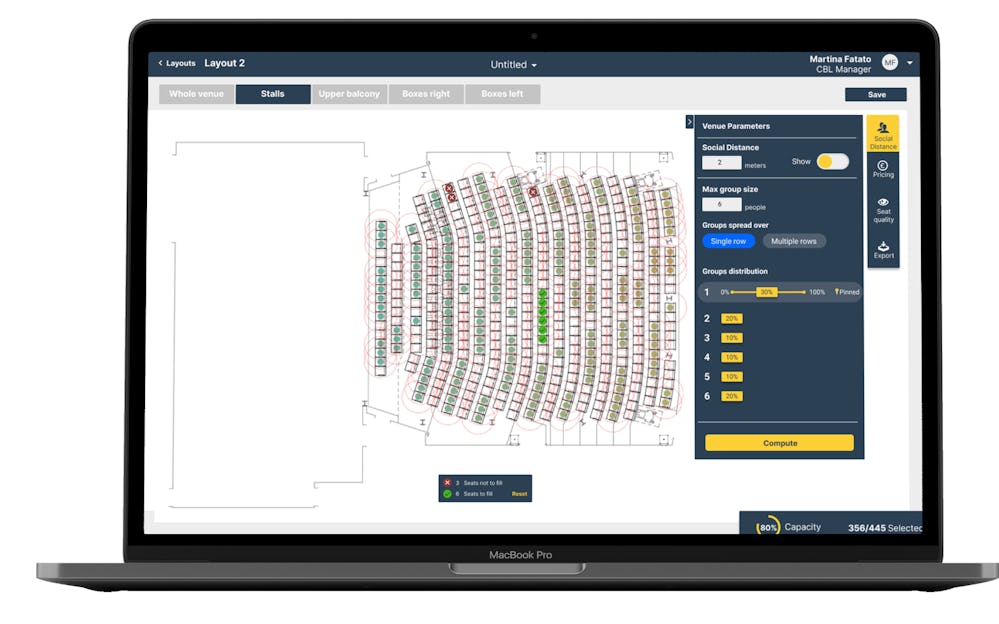 Charcoalblue
The Situation
Theatre consultancy Charcoalblue wanted an app to optimise seating plans
In early 2021, Charcoalblue contacted Rocketmakers to discuss making an application to help venue managers optimise seating capacity and ticket revenue.
As venues began reopening in the latter stages of the COVID pandemic, governments were requiring family groups to sit up to 2 metres apart. This created new challenges for theatres and concert halls which were keen to restart live performances, but lacked the tools to implement the regulations.
Charcoalblue also wanted a system which would have utility beyond social distancing restrictions, and help venue owners optimise revenue from ticket sales during periods of normal operations.
The Task
Translating sophisticated venue data into a compelling user experience
Charcoalblue already possessed sophisticated 3D mapping capabilities, which they used to advise clients to obtain the best sight lines and acoustics for patrons. In partnership with a local academic, they developed an algorithm which could rank each seat in each venue using a variety of different metrics (including view and sound quality). 
The challenge was to translate this data, which had been collected using different software than Rocketmakers normally used, and create a web app with an easy-to-operate user interface.
Our Approach
Making venue seating optimisation simple  
Charcoalblue's data was extremely granular, and could power a very useful tool for venue managers. The large amount of data could easily overwhelm users, however, and risked producing a poor user experience.
The objective was to make a system which was extremely user-friendly and easy to navigate, but simultaneously providing access to a full range of features.
The Solution
A UX that provides options to filter data without overwhelming the user
Rocketmakers developers and UX team produced a user interface which allowed users to apply overlapping filters to a venue's seating map. Built using React, the front end pulled through extensive data about each individual seat for each venue in the system. Users could then apply filters to sort the seats by different data types, including sightline quality, sound quality, social distancing, group distribution, maximum group size, and maximum capacity.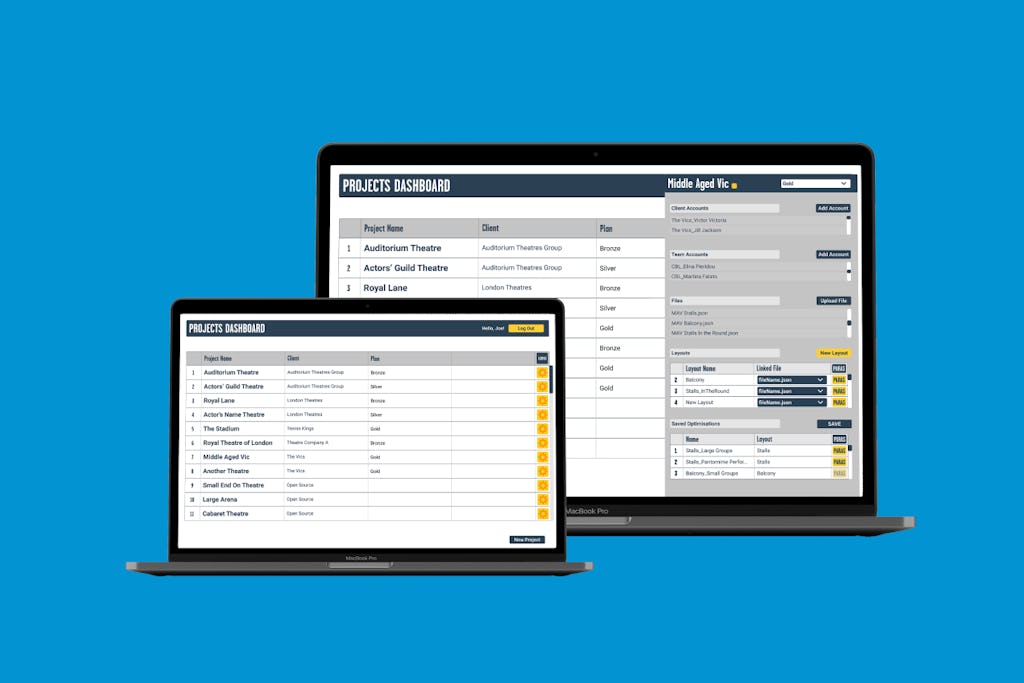 The Result
Providing Charcoalblue with a base to expand from
Inspired by the challenges of the pandemic, the new app can help Charcoalblue's clients quickly implement any new social distancing measures quickly and with minimal disruption.
Much more importantly, however, the new app also allows venue managers to use Charcoalblue's granular seating and acoustic data to maximise revenues. 
Whatever the next business challenge, whether its new developments in customer tastes or government restrictions, Charcoalblue customers are better equipped than ever to respond and thrive.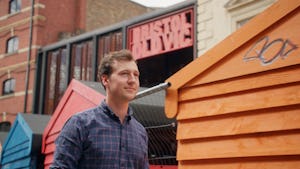 Rocketmakers expertise in web development was instrumental to making this project a reality. Everyone on the team had a clear understanding of what we wanted to accomplish, and now we have the perfect foundation to go out and expand the project. 
Filter by Project Categories