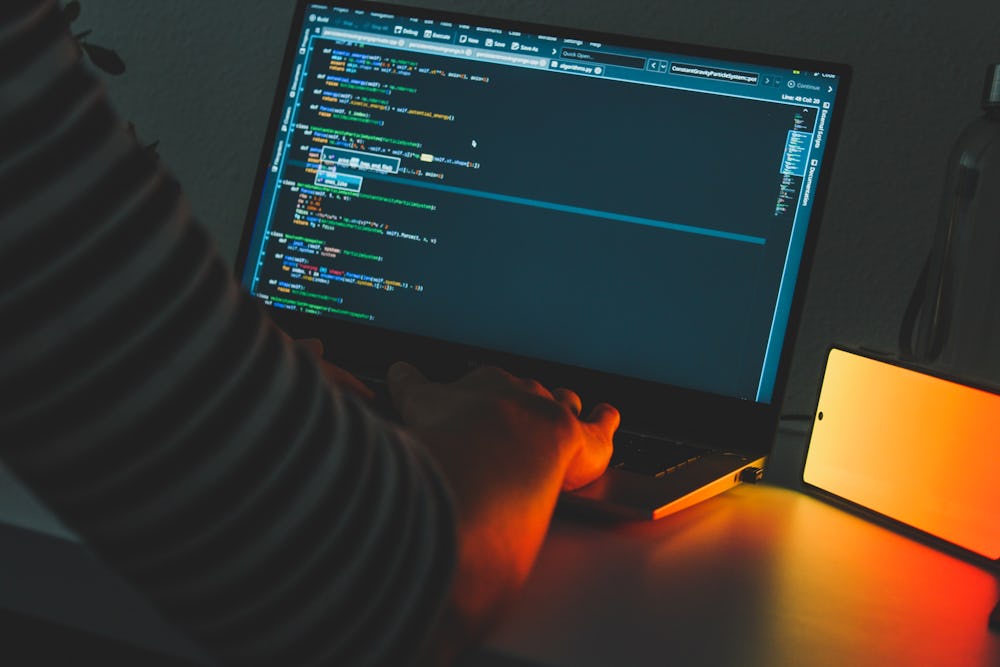 Six Signs You Need Bespoke Software Development
In today's modern world, software is often considered the backbone of business success, crucial for taking on the big guys and gaining a competitive advantage in an overcrowded marketplace. Software can serve all kinds of business purposes, from data management to team collaboration, to playing a major role in providing an epic user experience. 
When it comes to choosing the right software solution, businesses are often presented with two routes to go down: choosing an off-the-shelf solution or investing in a bespoke software solution. But what are the differences? Let's get right into it:
An off-the-shelf software solution is a product developed for the mass market, designed to respond to the needs of as many users as possible. It is ready-made and ready to use, straight out of the box. On the contrary, bespoke software is designed and developed with a specific purpose in mind, typically for the business that has commissioned the product. It is built from the ground up to serve those particular needs outlined.
So, which route is best? Well, this really depends on a number of factors. Business requirements, growth and expansion aims are all examples of things to consider when making the choice between off-the-shelf and bespoke software solutions. If you find yourself at the crossroads, we've put together a list of signs that indicate when bespoke solutions would be better suited to your business goals.
Six signs your business needs bespoke software 
1 - Your company has a unique need 
If your company has a unique need, it's pretty likely that it's going to take unique software to fulfil it. While off-the-shelf software might seem like a good idea, this type of software solution is designed and developed to meet the needs of as many users as possible. And while it might provide a good fit for some areas of your businesses, there are bound to be areas that it just does not cater for.
By ignoring those areas, you could be missing out on a vital opportunity to gain a competitive advantage. Bespoke software provides a brilliant solution for those businesses with unique demands. This type of software can be tailored to your business's exact needs and requirements, with custom-built software and features that will help you reach your end goal in as seamless and frictionless a way as possible.
2 - Your business is growing
The fact that your organisation is expanding or has expansion as a goal comes next on our list of reasons to consider bespoke software development for your business. Your company may have benefited greatly in its very early stages from using an off-the-shelf software product. However, if you continue to expand, there will come a time when the methods that once sufficed to meet your needs will no longer be sufficient. You'll need to invest in a solution that is scalable and can expand alongside your business — and bespoke software is just that.
Creating tailored solutions for your business will provide the flexibility needed to grow and adapt to changing requirements over time. There are no restrictions or boundaries — you are in control of what your software does for your business, not the other way around. 
3 - Your workflows are inefficient 
Increasing revenue is the basic objective of most businesses. And the chances of this happening is much greater when productivity is high. But the problem many businesses of today face is not having efficient workflows in place that provide a breeding gound for productivity and success.
Maybe your employees are drowning in data, files and  endless manual work. This could be a sign that your business needs custom-built software. Having a software development team design and develop tailored software solutions for your unique workflows will help you experience far greater efficiency levels. By automating time-consuming manual processes, you can instead allow your skilled team to focus on more valuable, revenue-building tasks. It really can be as simple as that!
4 - You want a competitive edge
One of the major benefits of bespoke software is that it enables you to do things differently. In a world where competition is at an all-time high with a new business popping up every second, those who are most successful are those who offer something special and unique
By developing bespoke software, you can equip your business with features that your competitors lack. Trust us when we say that companies using technology to stand out from the crowd aren't relying on "out of the box" software. They are thinking of new, creative and innovative ways to deliver a greater experience for their end-users, and embracing custom software to get them there. 
5 - You have low customer satisfaction rates
Keeping your customers happy and satisfied is crucial for building a well-loved brand and increasing customer loyalty. The experience that you provide for your customers, in terms of things such as the UI of mobile apps and software products, really goes a long way in increasing customer satisfaction.
Tailored software solutions can have a massive impact on this. For example, you can work with a software agency to design and develop software that improves the efficiency of your workflows which, in turn, will help your team provide the highest quality of service to your customers. Secondly, you can design software products catered specifically to your customer's needs and preferences — helping to create a seamless experience that converts mere shoppers into loyal, happy customers.
6 - You've tried off-the-shelf software with no success
Today, there are many choices when it comes to off-the-shelf software solutions or cloud-based applications. This type of mass-market product can be a good choice for companies who are just eager to get their businesses up and running. It's often cheaper at first glance and can be implemented rapidly. 
But what many customers often don't realise is that while off-the-shelf software may be cheaper to begin with, it can very quickly rack up costs. Pricing scales badly as you get bigger, making it almost always more expensive in the long run. This 'cookie-cutter' software is rarely scalable. So, if you have an expanding business with its own unique requirements, off-the-shelf software can only take you so far.  Because of this, many businesses invest in an off-the-shelf software system, only to discover that it is just not delivering as they thought it would. When this happens, it's absolutely a sign to explore the benefits of bespoke software solutions for your business.
Has your business experienced any of the above signs? If so, it might just be time to see just how custom software solutions can benefit you and take you to new heights of success.