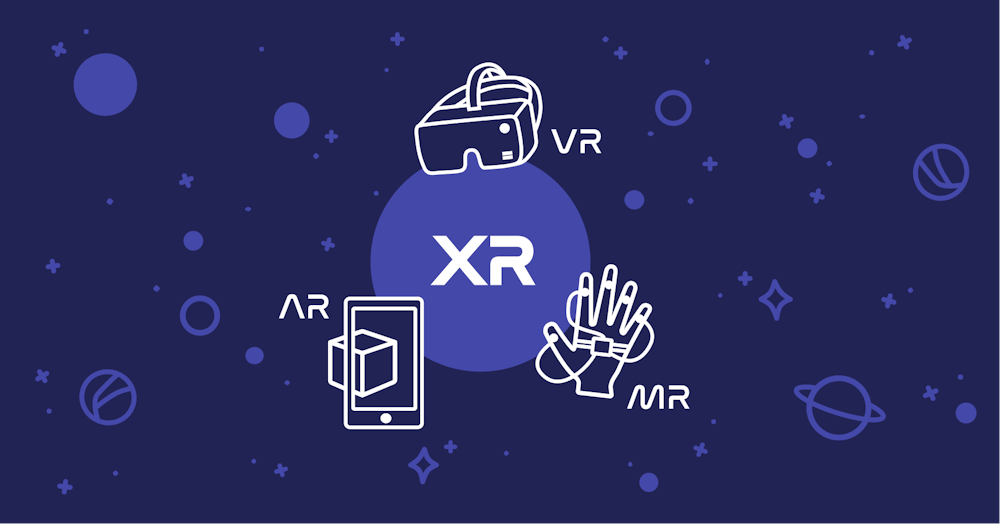 Rocketmakers are Extended Reality specialists
Rocketmakers are Extended Reality Specialists 
This month at Rocketmakers we have brought together our most  useful and interesting content to showcase our diverse talents and capabilities in the cutting edge world of Extended Reality (XR).  In case you've missed any of our posts here are the links to each one, plus a quick recap:
In this thought leadership piece Rocketmakers crew member Adam Walker describes how we compared 5 leading XR platforms against a core set of features.  We also reveal the tools that Rocketmakers use for our own in-house XR developments: spoiler alert, its Microsoft Hololens and Unity.  Here is a really useful table comparing all five tools against the features that we tested.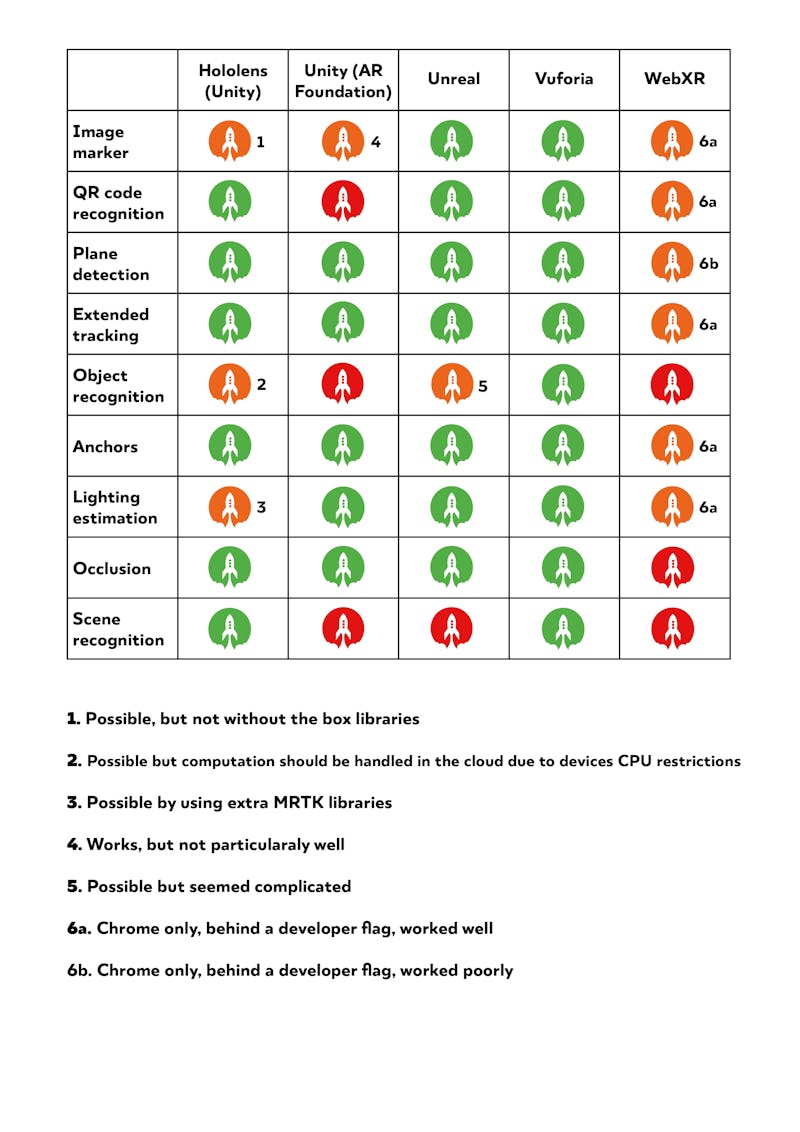 If there is one key takeaway that I have from this collection of content it is a quote from our CEO, Richard Godfrey.  He says:
"The current state of the Metaverse, such as it is, is very similar to the early days of the World Wide Web.  Yes, back in 1991 anyone could in theory build a website, but specialist knowledge was necessary to do much of anything back then"
And that, for me, is the crux of it.  Which is one reason why Rocketmakers created Beam, to allow non-specialists to manage content in virtual environments in the Metaverse, which is as confusing to many now as building a website was in 1991.
We believe in Beam and its potential to power the Metaverse so we gave it a website of its own.
Did you know that in a few years time you will be able to click on links using only your eyes on any electronic device that has a camera?  Or that VR is helping scientists to develop a tool to assess cognitive function which will change the landscape for prevention and diagnosis of brain decline associated with dementia and mental illness? Find out which company in the South West region is developing each of these ground-breaking XR technologies, plus many more, by reading the full article here.
Our work with Team Bath Racing showcases Rocketmakers capability to use the Microsoft Hololens and Unity in building a full AR experience.  This is just one example of our work in Extended Reality, but it's one of our favourites.
Click here to see a demo of a pub game called Castle of Cans that was designed and developed by Rocketmakers.  The cans and other elements of the game can be rebranded at the click of a button to reflect the drinks on sale or whichever pub the user is in.  The pub landlord can choose which drinks appear on the cans in line with any promotions they are running or simply to help them sell more of a particular brand.  
But wait, there's more!  There's just time to squeeze in a couple more XR projects we have worked on, the West of England Growth Map and the AR Rocket app.
What started as purely a print project; to design a poster showcasing businesses in the South West plotted on a tube map became so much more when team Rocketmakers were in the cockpit!  We built an AR app that could be used alongside the map, allowing a great deal more information to be incorporated and clearer connections between the businesses.  Our work was featured on the BBC and a second version of the map and app are in the pipeline.
AR Rocket App
Just for fun we built an app that launches a 3D version of the Rocketmakers logo from a printed version of the Rocketmakers branded logo!  We can send rockets flying off from our business cards, stickers and even from the office floor. Have a look at the image below