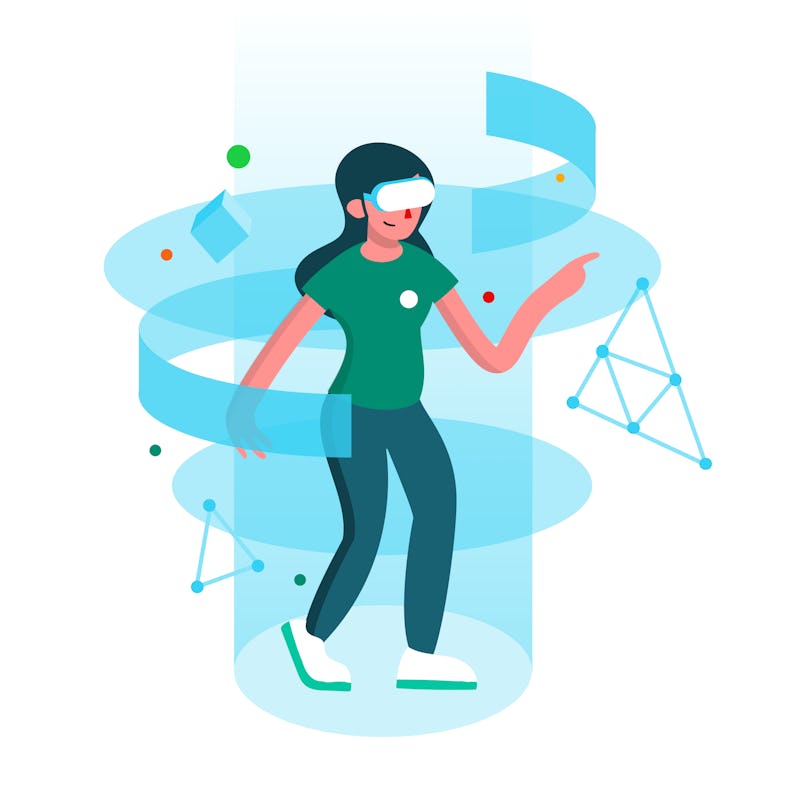 20 Extended Reality (XR) companies that we're excited about in the South West
Augmented reality, 3D and virtual reality projects have long been a core part of the Rocketmakers world. We've collaborated with, created and played with some of the most advanced technologies, and we've been keen supporters of the growing community in the South West of England. As part of our focus on XR this month, we have taken a moment to celebrate the diversity and impact of companies locally.
Public-facing businesses:
Limbic Cinema - from light sculptures to architectural projection mapping
Limbic Cinema is an award-winning multimedia design studio that specialises in projection mapping and immersive video environments. They are passionate about creating meaningful and memorable visual experiences for those with stories to tell and messages to deliver. Their work takes a variety of forms from architectural projection mapping on urban facades, to light sculptures in public gardens. 

Limina Immersive - research and consultancy into VR
Limina Immersive is a UK-based research organisation and consultancy dedicated to helping teams bring immersive technology to broader audiences. They deliver their work in the form of consulting, audience research projects, reports, workshops, talks and seminars. Since 2016, they have brought immersive technology experiences to over 15,000 in-person audience members through their touring VR theatres. 

Lost Horizons - arts centre, venue and creative playground
You will find Lost Horizons HQ in the centre of Bristol, this venue is an independent arts centre and bar and operates as a creative playground for the ever-growing Shangri-La family to showcase art and live music. Lost Horizons is also the world's first fully hybrid venue with an exact digital twin capable of replicating performances into VR in real time. 

Agencies:
At Rocketmakers we leverage our experience to build innovative software for companies of all sizes. If you have a vision for a project and you need a technical partner to help you design, develop and deploy it, get in touch: [email protected]
Since we put our list together, we've found three more companies worth mentioning:
Kaedim (transforming 2D art into 3D content), Virti (immersive learning, artificial intelligence and game design to drive employee engagement) and Amutri (rapid 3D visualisation). Get in touch if there's anyone else we should include in our article by emailing [email protected] 
Rocketmakers is a Bath-based software development agency on a mission to have a direct, positive and meaningful impact on the lives of more than 50 million people through the software they build and the support they provide.