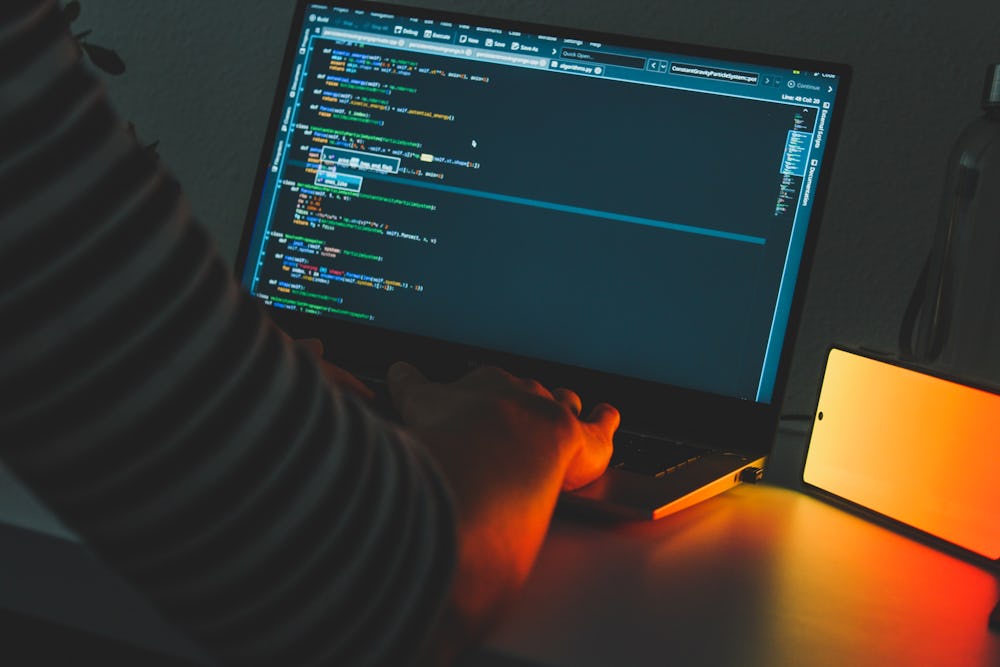 Off-The-Shelf Software vs Bespoke Software: Which Is Best For Your Business?
As we journey into a fresh new year, many business owners and technology leaders are fronted with important decisions around the IT and software that underpin critical processes. Perhaps the software that once served a purpose has grown tired as your business has evolved. Maybe you have an innovative startup idea and need software to deliver on it. Whatever the case, it's often the choice between bespoke software vs off-the-shelf that can leave many scratching their heads.
Each option comes with its own set of pros and cons. At the onset of a project, we encourage our clients to take the time to understand exactly what they want to achieve and how either bespoke or off-the-shelf software can help them get there. 
But if for now you just want to kick back and read up on your options, let's discuss some definitions and examples of bespoke software vs off-the-shelf and ultimately, which might be best for you.
What is off-the-shelf software?
An off-the-shelf software solution is essentially a ready-made and straight-out-of-the-box product. This type of software is developed for the mass market, designed to respond to the needs of as many users as possible by solving generic business challenges. Off-the-shelf software comes with a large set of pre-built features, functionality and templates that enable businesses to adapt to their needs — albeit to a certain degree.
Off-the-shelf software examples
Mail services such as Gmail and Microsoft Outlook are ready-packaged solutions designed to allow millions of users to communicate via Email and share files. 
Accounting software such as Sage, Xero and Quickbooks is off-the-shelf software designed to allow businesses to manage accounts and produce financial reports.
Customer Relationship Management (CRM) software such as Salesforce CRM, HubSpot and Zoho are all ready-to-go solutions that enable businesses to track all communications and nurture relationships with their leads and clients.
What is bespoke software?
Bespoke software development is different from the 'one-size-fits-all' approach of off-the-shelf solutions in that it is built from the ground-up to serve the exact individual needs of a business and its users. 
Bespoke software examples
Popular ecommerce sites such as Amazon and Ebay are good examples of businesses that have developed their own bespoke platform to sell their products. Highly successful market giants tend to always opt for a custom software solution, allowing them to differentiate from their competitors and provide the best user experience.
Many innovative startups that have unique business propositions require bespoke software solutions to bring their offering to life. For example, pet care business Biscuit needed a bespoke smartphone app to create a pet wellbeing ecosystem to empower and incentivise pet owners to become better pet parents. Besides rewarding end-users who regularly engage with pet-health-promoting activities like regular walks, Biscuit wanted the app to integrate with rewards and engagement platforms. That's where the need for an expert bespoke software agency was required.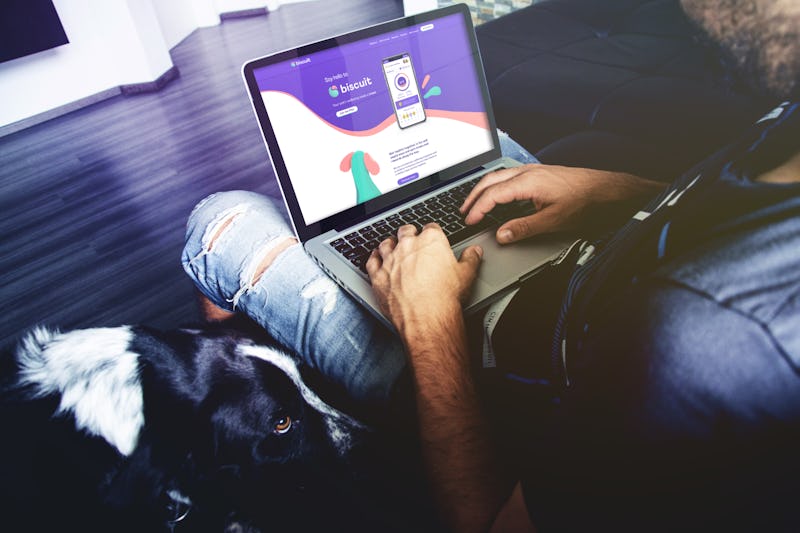 Off-the-shelf software vs bespoke software: What's best for your business?

So by now you should hopefully have a better understanding of what each option is and examples in the market. If you're still struggling to figure out which option is right for your business — don't fret. Below, we've put together a list of indicators to help you decide.
Off-the-shelf software is a good option for your business if:
You want to get up and running as fast as possible
You have a lack of budget and would rather stick to a monthly subscription
You have a basic business model/ products that off-the-shelf software can support
You won't require any bespoke functions or modifications
You don't want to take the risk of investing in a tailored product
You are prepared to experience long waiting periods for software maintenance and support
You don't mind using the same software that your competitors may be using
Bespoke software is a good option for your business if:
You want to set your business apart from competitors by creating a unique product or workflow system that is designed for maximum efficiency.
You have an innovative idea that pre-packaged software cannot support
You have your eyes set on business growth and need a scalable solution that can evolve with you.
You need a bespoke product that fits the growing demands of your customers
You need a solution that can integrate data from your current applications and integrate seamlessly with your current business model.
You want a high-quality product that can be adjusted and modified along the way.
You're fed up with juggling various off-the-shelf software pieces for various business operations. 
We spoke to one of our Software Engineers, Charlie Farrington, who gave his thoughts on the bespoke software vs off-the-shelf debate. According to Charlie, the main downfall of opting for an off-the-self solution as a business is that you are not in direct control of your product. And this has many consequences. Let's dig a little deeper.

The disadvantages of off-the-shelf software

Delayed support

Any support request made against the product would be triaged and prioritised alongside all other support requests from users of that platform, so realistically this means you would have to live with or workaround any bug or issue that you come across. 
"This can cause technical debt and impact customer experiences,  (either by having bugs exist on your service for an extended period of time, or by having to introduce user flows that are less efficient in order to comply with the off-the-shelf solution," explains Charlie.

Limited functionality
While an off-the-shelf solution might solve all of your immediate needs, it is not flexible to your business adapting its requirements in the future. 
"At worst this might block you from providing functionality you find that you want or need in the future, and as such you might find you have to completely change the service you are using," Charlie explains.
It's pretty common for many companies to start off with an off-the-shelf solution until realising their needs have become greater and so they require a bespoke alternative.

Putting all your eggs in one basket
You are tying yourself to the off-the-shelf service provider. If that service goes down i.e. if the provider goes bankrupt and closes down, your business solution goes down with it - and that's important to understand.
If we flip the coin, one of the main benefits of an off-the-shelf solution would be a solution within an area that requires a vast amount of domain knowledge to develop, with Xero being a good example of this. 
For more signs to help you decide whether bespoke software is best for your business, check out our detailed blog on the subject.
While the above indications can help give you a bit of guidance over what to go for, It's important to understand that the decision around what type of software would be best suited for your business ultimately depends on your individual requirements. As we mentioned before, both bespoke software development and off-the-shelf solutions have their own advantages and disadvantages to consider. 
When considering your options, it's recommended to begin with the end in mind. What aspirations do you have for your business? What type of scalability do you require? What are your short versus long-term goals? Taking your time to think through these questions will help make the decision easier.
Making the decision on which type of software to opt for can feel overwhelming. We totally get it! Here at Rocketmakers, we have helped dozens of businesses navigate this process — from fledgling startups to well-established global organisations. So, if you could do with a bit of friendly advice from some folk who LOVE to talk about software, please don't hesitate to give us a shout.