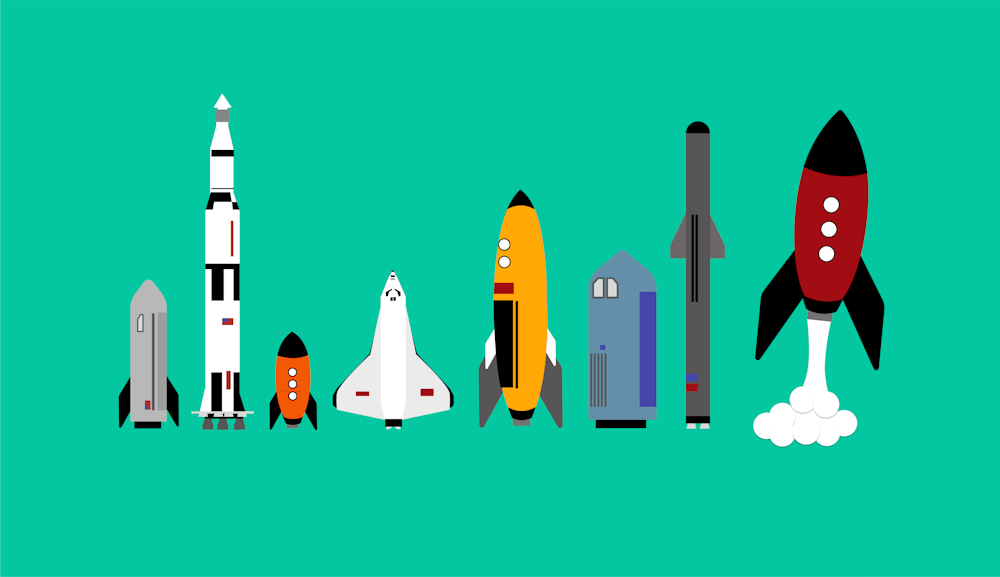 How Can A Custom Software Solution Benefit Your Business?
Businesses embarking on a software journey can often feel overwhelmed by the steps surrounding such an important decision. After all, your software can have huge impacts on the success of your business — from increasing the productivity of your employees to converting sales.
With that in mind, it's crucial to choose a software solution that matches your business's specific needs and requirements. There are typically two choices when it comes down to it: purchasing an off-the-shelf solution, a prebuilt software solution that is designed to be adapted to a variety of different situations or companies. Or, investing in a bespoke software solution where an external software development company or developer designs and builds a specific solution to meet your unique needs.
Whilst both options can serve businesses well in various ways, bespoke software solutions are typically the recommended choice for those businesses wanting to keep up with the modern demands of today's competitive landscape. 
In this Rocketmakers' blog, we look at just some of the ways your business can benefit from the investment of bespoke software solutions.
The benefits of custom software solutions for business

1) Improved flexibility and software scalability
The capacity to scale up your software is simple to do with a customised solution that is tailored to your business. This is an essential factor to consider when evaluating a software solution. The majority of off-the-shelf software today takes a one-size-fits-all approach. For businesses with their eyes set on growth, it can cause headaches later down the line when the software that seemed to tick the boxes at the start of the journey, no longer serves its purpose.
Custom software solutions have more significant potential to grow along with your operations. It's easily accommodated by upgrades, growing workloads and new features and integrations. By building software from scratch, businesses like yours can truly explore their potential, creating a system, platform or application that can easily be scaled up (or even scaled-down) depending on your needs, requirements, and growth goals.
2) Stand out from the crowd
One of the most common questions asked by businesses embarking on their software design and development journey is "why should I consider a custom software solution when there are so many off-the-shelf options available?'
Well, sometimes the best things can be discovered off the beaten track. Rather than following the crowd and choosing a piece of software that's already being used by all of your competitors, developing a bespoke solution gives your business the opportunity to really stand out from the crowd. 
From personalised tools to optimise the customer experience to creating an easy-to-use branded interface —you can tailor the software to be however you want it. Better still, unlike out-of-the-box solutions, by having talented software developers create a custom solution for your business, you can make adjustments based on user research and customer feedback.
Some examples of how we've worked in this way include Biscuit, an app to empower pet owners to support healthy lifestyles for their pets and WAVESIX, a lifestyle tracking app. This means that you can deliver an unrivalled and optimised experience that puts your customers front and centre.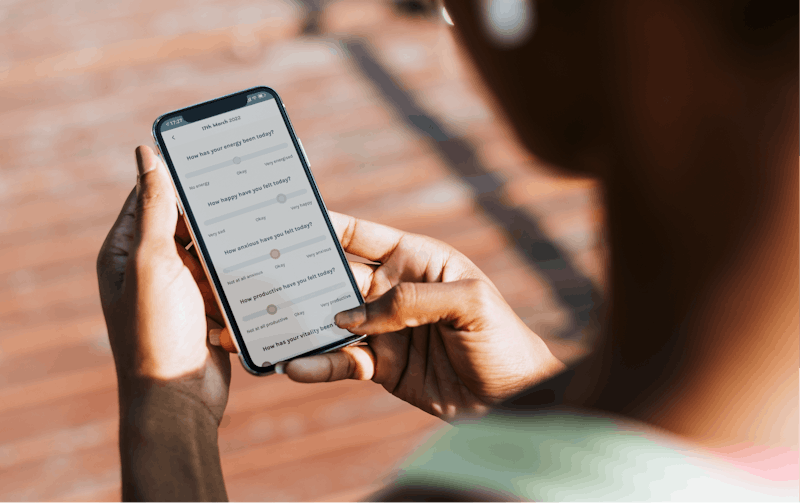 3) Cost-effectiveness 
Business founders researching the different avenues to go down with software are often drawn in by the cheaper price tags associated with off-the-shelf solutions. After all, it does typically cost less to buy and implement an enterprise system than it is to build a bespoke version from scratch.
But doesn't make it the best choice for your business. The truth is, lower price tags don't often show the whole picture. In fact, the original price you see can very quickly rack up with the addition of hidden, unexpected costs after you add in all your details and requirements. After implementation of the software, many businesses grow frustrated over having to pay hefty amounts for required upgrades. Not to mention the fact a poor enterprise solution can actually cost you far more in the long term. 
Investing in a custom solution may cost you a little more at the beginning, but it's almost always the most cost-effective solution for growing, innovative businesses.
4) Enhanced security
Last year in the UK, 39 percent of businesses experienced a cyber attack. This is a challenge that is becoming increasingly harder to avoid at a time when cybercriminals are becoming more and more sophisticated with their tactics. With this in mind, the importance of keeping your organisation's systems safe and secure is at an all-time high. 
But does the software you implement have an effect on security vulnerability? This is in fact true. Off-the-shelf software is more commonly associated with cyberattacks due to the fact so many users can access it. Conversely, a bespoke system which is accessed only by trusted users and team members is much less vulnerable to attacks, helping to improve the security of your businesses and your customers' data.
5) Higher level of support and maintenance
Throughout your software journey, you're likely to want to make some tweaks and improvements along the way as you get to know your users and any feedback they provide. While companies offering off-the-shelf software do provide support and maintenance, this is often generic improvements based on general feedback. The problem with this approach is that any updates might not provide many real value to your business and can even prove to be a hindrance at times, such as when a feature your team loved is removed or changed for whatever reason. 
On the contrary, investing in a bespoke software solution will come with tailored customer support and maintenance that will benefit your business greatly. You will often be able to make all the necessary changes and updates to enhance your specific software when needed and requested, having full control over how it may impact your business.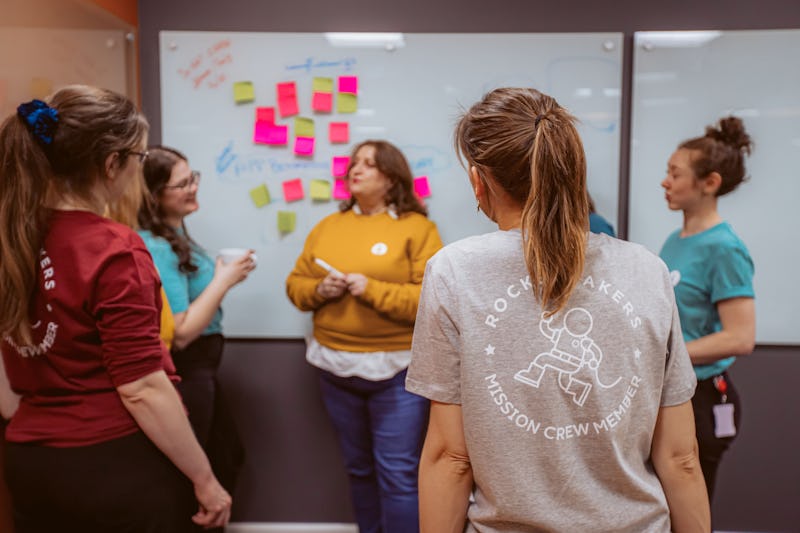 The Power of Bespoke Solutions
Choosing the right software solution is a crucial decision that when done right, can seriously skyrocket your business in the right direction. While it might seem like a greater initial investment than off-the-shelf, the incredible returns from developing a bespoke software won't have you looking back. 
Still unsure? Check out our recent blog on "5 Signs you need Bespoke Software Development" detailing all the telltale signals that point towards the need for more tailored solutions to better match your business needs.
Bespoke Software Solutions with Rocketmakers
Based in Bath and winner of the UK Digital Agency of the Year award at the Business Tech Awards; we design, develop, and deliver innovative software for ambitious companies. Our team of talented designers and developers have decades of software architecture experience that can help deliver the scalability, availability, security and performance your business needs.  
Do you have a business idea, challenge, or project that innovative software could help solve? We would love to learn more about it! Get in touch today.