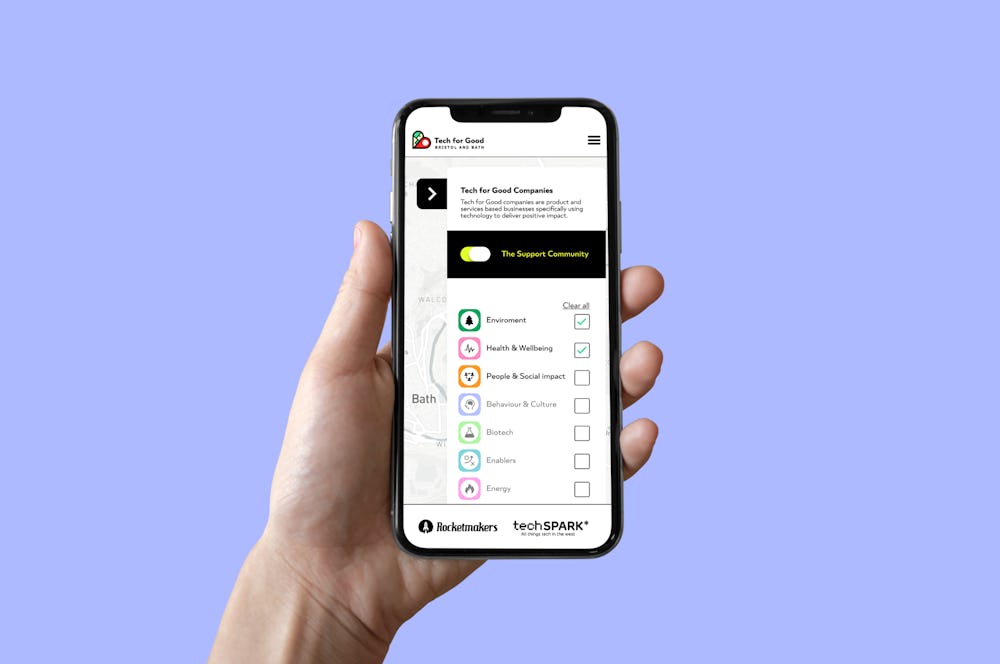 Tech for Good
The Situation
Growing demand for a Tech for Good information source
Rocketmakers Marketing and Scaleup Lead Briony Phillips had long kept a personal record of Tech for Good companies and support companies based in the Bristol and Bath region. As the volume of information grew, her records outgrew a simple document and she began using a database.
As a well known figure in the regional tech community, Briony was frequently asked to share information from her database. By the Summer of 2021, the number of requests were coming thick and fast, and it was clear there was demand for a public resource. 
In partnership with TechSPARK, a non-profit tech network covering the South West, Rocketmakers set out to develop an online resource to celebrate the entire Tech for Good regional ecosystem.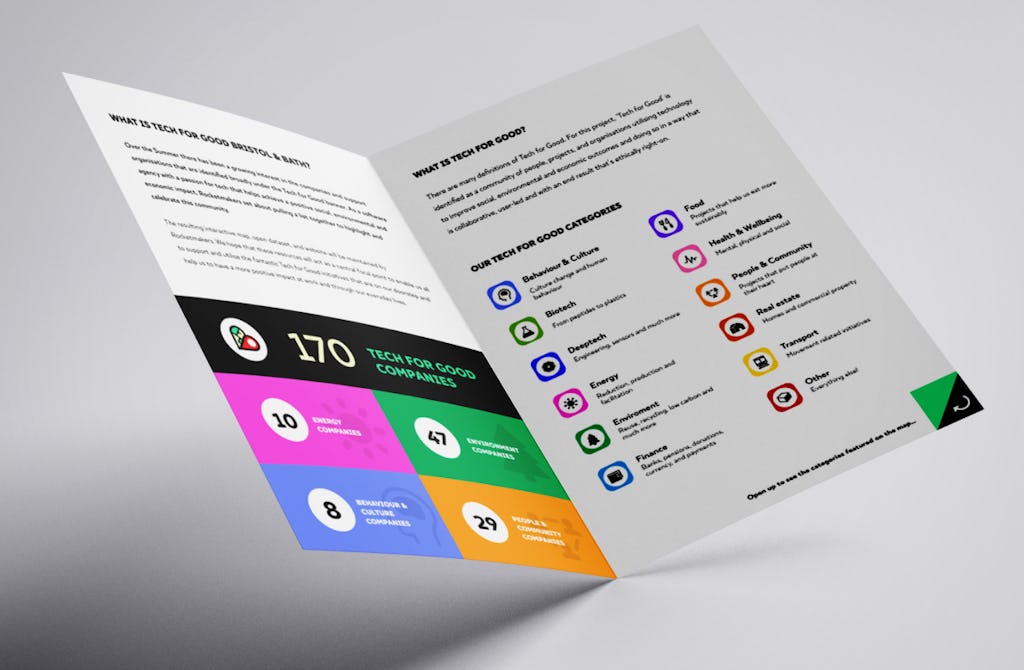 The Task
Making a complex dataset compelling, accessible, and easy to navigate
With over 200 Tech for Good companies and support companies already identified, the application would need to be more than just a long list of names to be genuinely useful. Presenting the content in a way which is exciting and engaging, and not just a dry dataset, was an important challenge. 
Another conceptual hurdle would be displaying information about both the Tech for Good companies themselves and the Tech for Good support ecosystem in a way which was clear and user friendly.