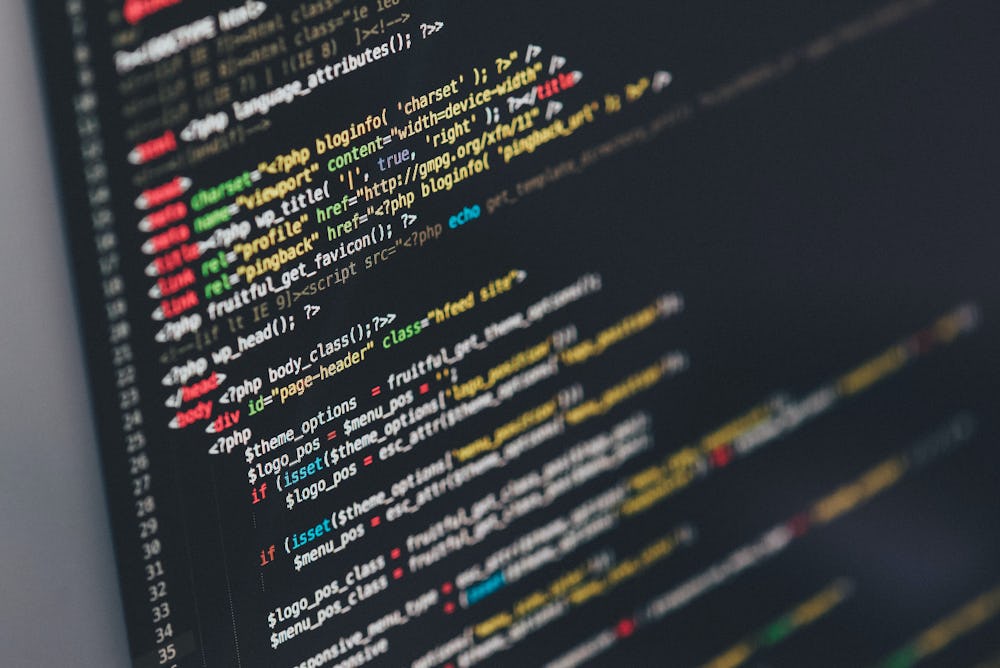 Six Signs It's Time To Outsource Your Software Development
As a business owner or decision-maker, it's natural to want to keep things in-house as much as possible. But sometimes, it's just not feasible to handle everything on your own. That's where outsourcing comes in — helping to take some of the burden off your shoulders and free up resources so that your in-house team can focus on core business activities. 
One of the most outsourced tasks when it comes to business is IT support and software design and development. According to reports, for the past 5 years the market has been on the rise going from US$88.9 billion in 2015 to a projected $98 billion in 2024. 
Software application development is the most frequently outsourced IT services function, with around 60 percent of companies outsourcing this function in part or in full.
Outsourcing your software development is a no-brainer for many companies due to the benefits of doing so. This includes cost savings, access to greater skill sets, greater flexibility and scalability, and more. To get to grips with the many benefits of outsourcing software solutions, check out our previous blog.
But as a business owner or decision-maker, how do you know when it's appropriate to call on an external software development company to support a project? In this blog, we'll explore some telltale signs that it's time to outsource your software development so that you can make an informed and intelligent decision for your business.

#1 - A lack of the necessary expertise and skills
Having the right expertise and skills within your in-house team is key to successfully delivering software projects. But sometimes your in-house team may not be equipped with the necessary knowledge required to tackle a particular brief — and that's fine! This is where outsourcing software development can be a great solution.
Outsourcing allows you to tap into the talent of experienced software developers and designers, giving you access to the resources you need to deliver your project on time, within budget, and at a high standard. Plus, outsourcing can help you focus on core business activities while leaving the software development to an external team of experts who can manage the project from start to finish.

#2 - An overloaded in-house team
Even the best and most hard-working in-house teams can become overwhelmed with too many projects and tasks. This can ultimately lead to burnout, decreased quality of work, and missed deadlines.
Outsourcing software development can be a smart way to alleviate the workload of your in-house team and ensure your projects are delivered on time and at high standards. Meanwhile, you can bring in a fresh perspective and additional resources to help complete your projects, freeing up your in-house team to focus on other business-critical tasks. It's your job as a business owner or IT leader to notice if your in-house team is feeling overwhelmed and stretched thin. When this happens, it's a sure sign to consider outsourcing as a way to give them the support they need to succeed and prosper, as opposed to overloading their plates.

#3 - You do not want to expand your in-house team
Hiring more in-house staff can be a big decision — especially for smaller companies that are just finding their feet. There are lots of factors to consider when thinking about recruiting, including whether you have the budget or the office space to accommodate more staff, or if you want the long-term commitment of additional employees. If you're not quite ready to expand your team, outsourcing software development can be a flexible and cost-effective alternative.
Outsourcing software development ultimately means you can bring in the expertise and skills you need for the duration of your project, without the added overhead of hiring new employees. This way, you can still get the work done at a high standard, without having to worry about long-term commitment. 
#4 - You have a tight budget
When it comes to software development, budget constraints can be a major challenge. Let's be honest, hiring an in-house team and buying the necessary hardware and software can be expensive. On the other hand, outsourcing software development can help you stay within your budget while still getting the work done. You only pay for the resources you need, when you need them, without incurring the overhead costs associated with maintaining an in-house team.
Plus, outsourcing software development gives you access to a global pool of talent, allowing you to find the most cost-effective solution for your bespoke software development needs. So, for those businesses with a tight budget embarking on the quest for a cost-effective solution for your software development needs, outsourcing may be just what you're looking for.
#5 - You need to speed up the delivery of your project
Speed is often of the essence when it comes to software development projects. In many cases, a business may have a tight deadline to meet or an urgent need to get a product to market. With this in mind, having a dedicated in-house team may not be enough to get the job done in time. Outsourcing to a software development agency can help you speed up the delivery of your project by giving you access to a larger pool of resources and expertise. 
A good agency will deliver flexible and scalable solutions, delivering additional developers and project managers to work on your project as needed and ensuring that it's completed on time and to a high standard. 

#6 - Difficulty finding the right talent
As any tech recruiter will tell you today, finding the right in-house software development talent can be a challenging task, especially if you're located in a competitive job market or working with a niche technology. This can result in long hiring processes and higher costs, putting a strain on your resources. 
Time to hire is a key factor in deciding whether to hire in-house or outsource for your software development project. When you require a developer for a specific job or aim to create an entire team, it could take months to find and employ the right people. According to Glassdoor, the average interview process to hire a software development engineer is 40.8 days. Then you have to consider how long it takes to train the newly-hired talent and get them up to speed with the project brief.
Outsourcing software development can help you find the talent you need, without having to go through a lengthy and costly hiring process. You can tap into a global pool of software developers, giving you access to the expertise, skills, and resources you need to succeed.
Is it time to outsource your software development?
Making decisions around software development is a big deal for business owners. After all, it has the power to make or break success, and with software playing such a crucial role in today's digital landscape, it's essential to get it right.
For some, keeping software development in-house is a great option. But for those businesses where this isn't always possible, outsourcing software development is an excellent alternative that can bring a multitude of benefits to your business, such as access to a wider pool of expertise, cost savings, and increased efficiency.
By recognising the signs that it's time to outsource, you can take the first step towards streamlining your processes and achieving your goals with innovative software. Remember, outsourcing doesn't mean giving up control, but rather, it's about finding the right collaborative partner to help you grow and succeed.

Ready to take action and see the positive impact outsourcing can have on your business today? Get in touch with our crew!
Image credit to Ilya Pavlov on Unsplash.