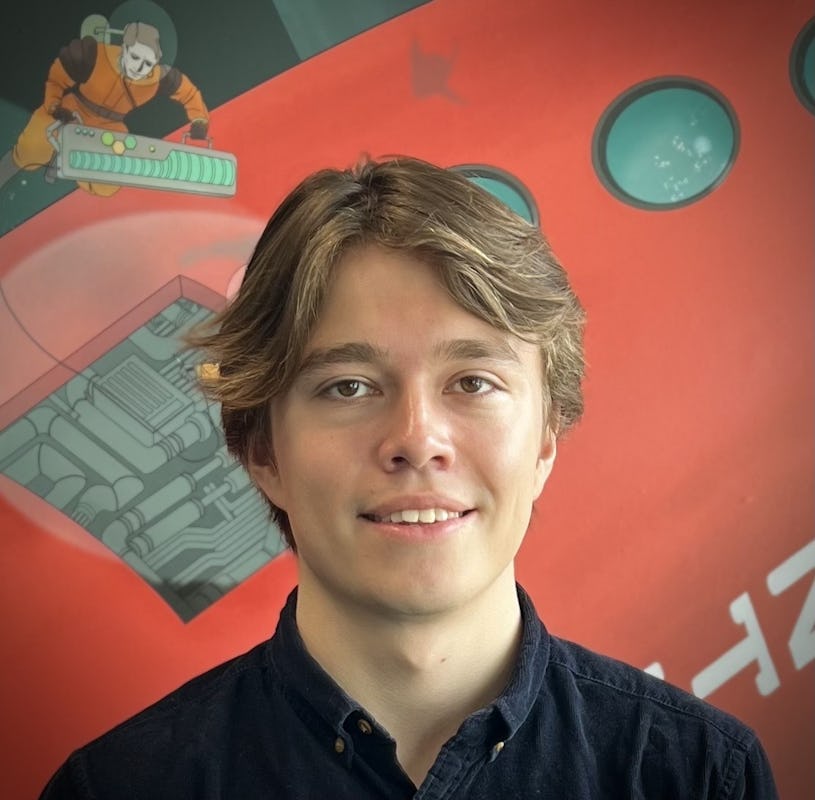 Welcome Norman!
Rocketmakers is thrilled to welcome Norman Grundy as the newest member of the crew!
Norman's journey to a full-time position with us was not a typical one. Until very recently, Norman was working with us for a four week internship, which only finished on Friday 7 October.
During his internship, Norman helped us put together an online merch shop for internal use, which will help us order new Rocketmakers tee-shirts, notebooks, and water bottles as we need them. 
Before this, he had first learned about Rocketmakers when he attended TEDx Bath and the Creative Bath Awards in 2019. Captivated by what he learned, he emailed a request to be included in any future work experience programmes. An opportunity arose this summer, and Norman and several other young developers joined us for a week-long practice project in August. 
Norman really enjoyed his work-experience, and asked if he could stay on for an internship. Having been impressed by his contributions, we were happy to offer him the opportunity. As an internship project, we asked him to build the initial stages of our internal online shop.
For a month, Norman was practicing his full-stack chops, and enjoying the chance to get to know the team. The online shop, built with a React front end and a Google Firebase back end, came along nicely. According to Norman, much of the progress he made was thanks to Rocketmakers' uniquely open company culture. 
"Whenever I get stuck or have a question, there's always someone nearby who is willing to help," he explained. "It's great to be able to talk to senior people face to face whenever you need it. I've talked to nearly everyone in the office at some point."
Norman also enjoyed taking part in the company's active social scene. 
"I really enjoyed Thirsty Thursday. It was a great chance to get to know everyone on a more personal level," he said.
Before his internship finished, Norman was clear that he wished would be happy to stay on even longer.
"This is the best team I've ever worked with, hands down," he said. "I could tell that from the week I spent here during the work experience project, and it's why I asked if I could stay on longer. Rocketmakers is exactly the type of company I would love to work for someday."
On the last day of his internship, Norman's wish came true and he was offered a chance to join our crew as a full-time crew member!
Welcome Norman!