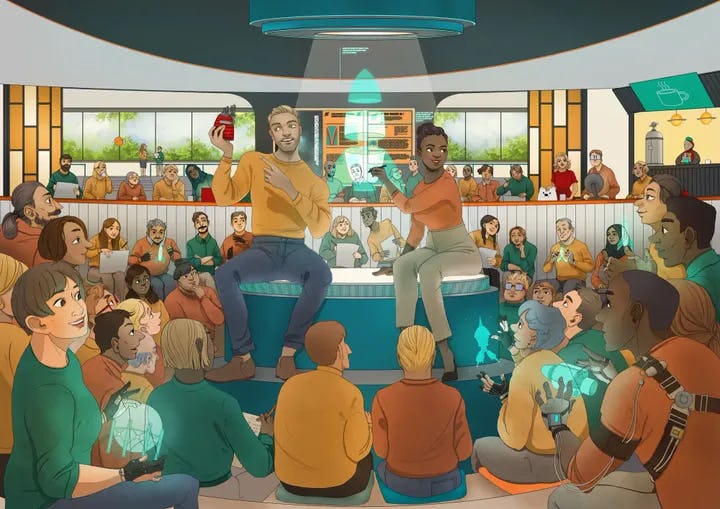 Rocketmakers introduces progressive new parental leave policy
To match the needs of its growing team, Rocketmakers is pleased to launch a very progressive and supportive parental leave policy today.
All employees, regardless of gender or sexual orientation, are treated equally under the new rules, which provide support well above the statutory minimum. The terms are also identical regardless for everyone whether they are becoming a parent by birth, adoption, or surrogacy.
Rocketmakers CEO Richard Godfrey was inspired to implement the progressive set of terms after seeing the policy used by client Pure Planet.
"I was really struck by the policy introduced last year by Pure Planet," Richard explained. "They equalised paternity and maternity benefits, and it struck me as exactly the sort of policy that Rocketmakers should have too.
Rocketmakers is taking on new staff regularly now, and our company policies need to keep pace with that growth. The new policy is fair, and treats everyone equally, and that is a perfect fit for the Rocketmakers company culture.
The decision to adopt the new policy came just in time, as the very first Rocketmakers baby was on the way.
Business Development Manager Rachel Baker and Rocketmakers CTO Keith Walker became the first to try out the new rules. Their son, baby Charlie, was born earlier this month.
"We are all really delighted for Rachel and Keith," Richard continued, "and Charlie is a fantastic addition to the Rocketmakers family. I hear Keith is already thinking about which coding language he should learn first.
"I really appreciate the inspiration that Pure Planet provided for us. One of the benefits of working with other ethical companies is the chance we get to learn from each other.
"All we need now is a second Rocketmakers baby!"