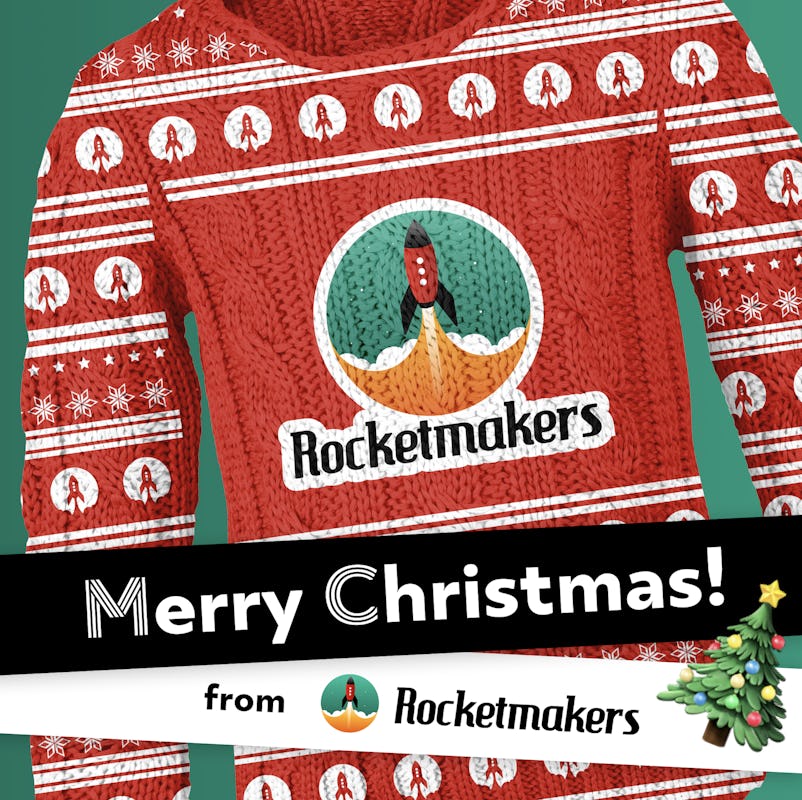 Merry Christmas from Rocketmakers!
The Rocketmakers crew would like to wish everyone a Merry Christmas and Happy New Year!
This year has been a busy and exciting one for Rocketmakers, we have welcomed 26 new crew members, launched our new impact index and worked with 21 fabulous new clients.
As is our tradition, we will be breaking for the festive season from Thursday 23rd December until Tuesday 4th January inclusive.
If you have a software emergency during that time, please contact Richard directly: [email protected]
Wishing you all a relaxing holiday season and a great start to the new year.
Richard, Keith and the Rocketmakers crew
Rocketmakers is a Bath-based software development agency on a mission to have a direct, positive and meaningful impact on the lives of more than 50 million people through the software they build and the support they provide.