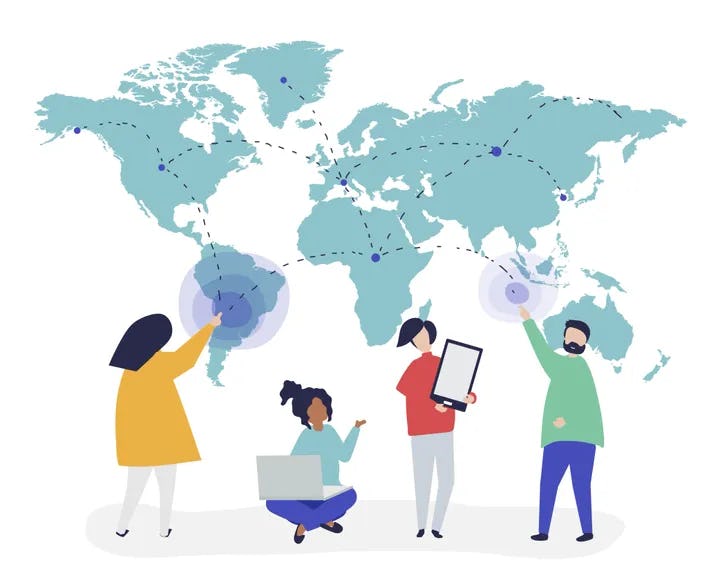 Measuring our impact: "The Rocketmakers Impact Index"
When I came to Rocketmakers in February this year I was taken aback by the vision of the company in a way that I have never been before. The headline objective, or "Big, hairy, audacious goal," as it is sometimes referred to was not financial. Rocketmakers' 10 year goal is not to grow the company to x, sell the company for y, or even generate revenue or profit. Sure, some of those things might happen along the way and some might be targets in their own right, but the big picture, the one that keeps everybody focused in the same direction - and I mean REALLY focused, is that we intend to have a positive impact on the lives of 50 million people.
Coincidentally Rocketmakers will reach fifty crew members in August this year. Laying those two numbers alongside each other, the size of the task becomes apparent.
Now don't get me wrong - I've seen these sorts of big vision statements before where positive intentions are pushed to the fore for reasons of highlighting the culture of an organisation but these are often little more than marketing exercises. Here at Rocketmakers you really feel it. This goal underpins the way decisions are made, which projects we choose to accept, who we decide to hire. It turns out that my desire to make a positive impact in the world wasn't just an interesting side conversation in my interview - it most likely secured me the job.
So let's look at our big, hairy audacious goal (BHAG - the term originally coined by Jim Collins and Jerry Porras in their book Built to Last: Successful Habits of Visionary Companies, 1994).
"In ten years Rocketmakers will have had a direct, positive and meaningful impact on the lives of more than 50 million people."
This statement, first made during our Vision setting workshop at the end of May 2020 is indeed audacious. We build web-based software and mobile applications. How will we achieve such a big target? We build that software and those applications mostly for other businesses - how will we even measure it?!
Our first task was to define 'positive and meaningful impact' and for that we have turned to an excellent piece of work from French investment bank Société Générale. SG's Positive Impact Framework, in particular their three pillars of Social, Environment and Economic Development helped us to understand positive impact in a wider sense than just 'good for the environment,' which is often the first thought.
Access to energy, clean water and safe housing; soil quality and biodiversity; Resource and waste efficiency; Transport, Healthcare and Employment. There are many areas of positive impact which helped us to feel good about more of the work that we do.
Now we have built and understood a model for impact, our next task is to work out how to measure it. Our BHAG concerns direct impact on an explicit number of people. This is going to be a tough task, particularly since we often don't interact directly with members of the public. We will need to work closely with our customers and partners over the next few years to define and measure this one! In the meantime we needed somewhere to start and a way to track our ongoing commitment to those areas of positive impact.
At Rocketmakers such challenges rarely hang around in the To-Do list for long and a small team consisting of CMO Briony Phillips, CEO Richard Godfrey and Product Lead Matt Roebuck created a framework to score each of our projects. The Rocketmakers Impact Index was born and the whole team can now watch as our impact on the world changes.
So far everything has been positive, with a month on month increase in our score, but we know that we are always one careless choice from seeing a dip. We hope that this measure will help us pause when considering less impactful projects in the future, and ensure that we continue to feel good about our work.
Image source: rawpixel
At Rocketmakers we leverage our experience to build innovative software for companies of all sizes. If you have a vision for a project and you need a technical partner to help you design, develop and deploy it, get in touch: [email protected].