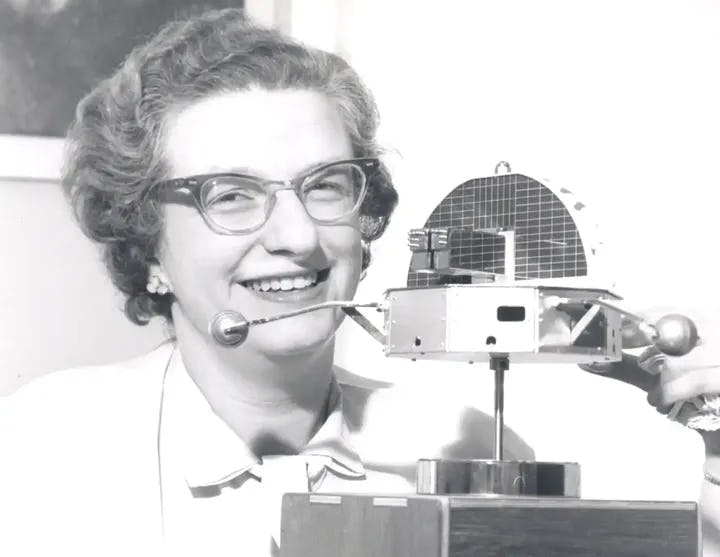 Introducing Nancy Roman - NASA success story
If you couldn't already tell from our brand and ambition, Rocketmaker's founders Richard and Keith were hugely inspired by NASA's values when setting up the company. In fact, the origin of the visual identity was to blend the professionalism, collaboration and ambition of the NASA space program with a tongue-in-cheek retro sci-fi style from the 1950's.
This theme is incorporated into most aspects of Rocketmaker's identity from our logo, to our merchandise and interactive app. For our new office, we even had two large work "pods," decorated to appear like rocket stages named "Venture III". And each Rocketmaker's employee is illustrated as a fictional crew member as part of their company on-boarding.
Rocketmakers is so inspired by the work of NASA yet many people know very little about the incredible women who played a pivotal part in its achievements. This International Women's Day, we thought we would introduce you to four women who played a crucial role in historic space expeditions.
Over the course of the week, each day we will be shining a light on different female figures who each played their unique part in NASA's work.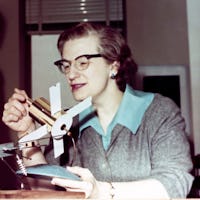 First let's meet Nancy Grace Roman (1925-2018). Nancy was NASA's first chief astronomer and known as the 'Mother of Hubble.' In a time when women were discouraged from studying math and science, the head of Swarthmore College's physics department told her he usually dissuaded girls from majoring in physics, but that she "might make it."
Roman became a research astronomer and in the mid-1960s was instrumental in taking NASA's Hubble Space Telescope from an idea to reality and establishing NASA's program of space-based astronomical observatories. The Hubble turned out to be the most scientifically revolutionary space telescope of all time.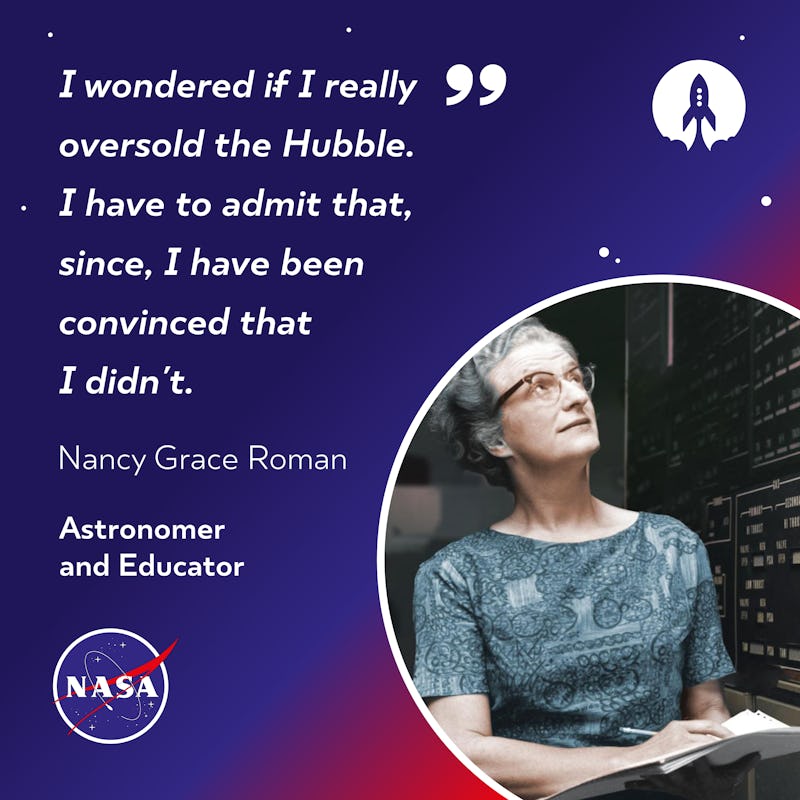 Nancy had no doubts how much of a lasting impression the Hubble Space Telescope would have, she confessed in later life, "I wondered if I really oversold the Hubble. I have to admit that, since, I have been convinced that I didn't."
To celebrate International Women's Day, we are putting a spotlight on four of NASA's most successful women. Make sure to come back tomorrow to view our next instalment in the series.
First image credit: The New York Times
Second image credit: NASA
At Rocketmakers we leverage our experience to build innovative software for companies of all sizes. If you have a vision for a project and you need a technical partner to help you design, develop and deploy it, get in touch: [email protected]