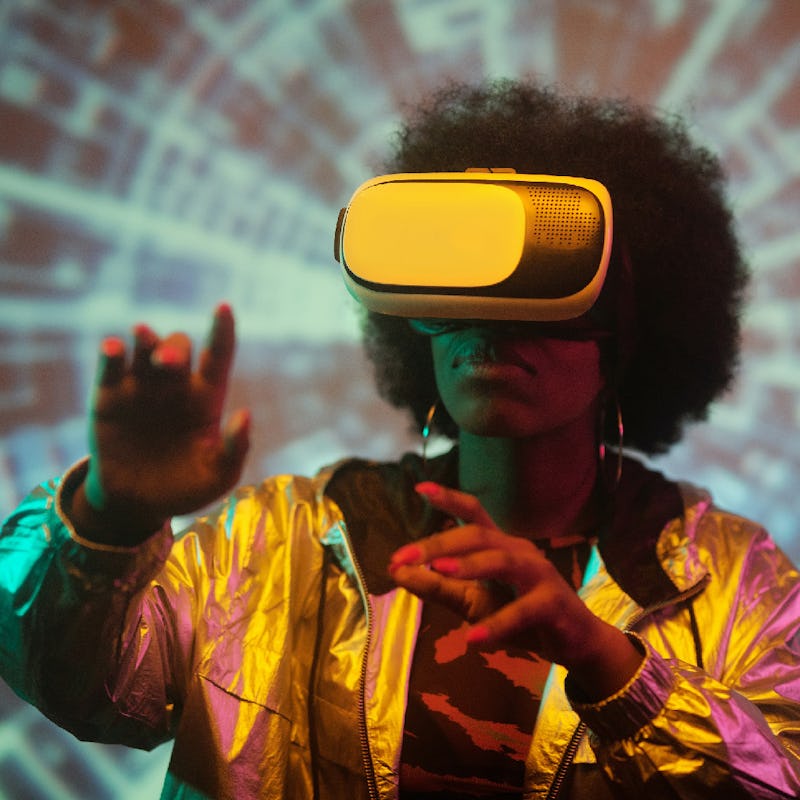 How to choose the right software development company
We're living in a digital era where businesses must deliver seamless digital experiences to their customers in order to remain competitive. Today, software solutions, digital apps, and tools have become weaved into pretty much every aspect of our lives, with convenience and enhanced productivity driving consumer uptake. 
Businesses, from fledgling startups to large organisations either creating a digital product or wanting to transform their processes with a digital platform, can often be faced with the problem of limited resources. As such, more and more businesses are opting to outsource their software development projects, enjoying the benefits associated including access to a more diverse skillset, quicker time-to-market, and an expert team managing the project from start to finish. 
Of course, deciding to launch a software project is a huge thing. It's a journey that takes a significant amount of time and resources. Trusting someone to bring your dream vision to life is also a huge thing. Much like trusting a trained medical professional to deliver your precious baby, you want to be able to trust that person to know what they're doing and that they're going to do the best job possible.
Did we just compare bringing a baby into the world to launching a bit of software? I think we did… Anyway, we digress. I guess what we're trying to say is that it's really quite important to spend time choosing the right software development company to deliver the best possible product for the needs of your business. There are a number of factors that we recommend businesses consider.
Define your goals, objectives, budget, and timeframe 
Ahead of software agency outreach, you should have a clear vision of what you are hoping to achieve. Now, we're not saying that you need to have everything planned out. But it's important that you have an end goal and some ideas around what you need from the software and how this will help you reach your business goals. Are you after a new e-commerce website that drives sales? A digital app to increase membership sign-ups? A cloud-based platform that creates a seamless connected experience for your employees? Narrowing down what you actually need will make the search much easier.
When searching for a software engineering partner, it's also important to explore their availability. You might require an agency that can get started within a week, or perhaps an agency where you are given the option to scale up or scale down the team involved at short notice. Adding to this is the importance of defining your budget. Many agencies differ in terms of pricing and so when exploring your software agency options, be sure to be clear about your budget and the course of action should the project be delayed in any way or require more resources than initially discussed. 
Take your time to do your research to find a software development agency that fits your budget. For this, the best course of action would be to create a list of agencies that look like a good fit for your project and then reach out to the team to have initial conversations around your goals and objectives. With a good understanding of what you require, the agency should be able to give you a good estimate on the budget required. Do keep in mind you often get what you pay for. If it sounds too good to be true, then it probably is! The best software development agency in the UK isn't going to be the cheapest.
Look for agencies with a strong portfolio and experience in your domain 
So now that you should have a clear idea of what your requirements are along with the budget you have to play with, here comes the next bit of advice: find an agency with experience in your domain, with a strong portfolio of previous work. 
Checking out the projects that the software agency has previously produced will give you a good idea of the scale of jobs the company has worked on and whether they have the quality and skill to handle your project. With so many layers to software development, you will want to consider choosing an agency with design and development expertise related to your vision, and even better if they can showcase experience in your industry. Check out their websites, looking specifically for their case study or portfolio section. 
It's important to note that not all outsourcing companies are able to share all their previous projects due to confidentiality constraints. But be sure to ask them to at least give an outline of examples of similar projects, how they were developed, the technology used, and successful outcomes as a result of their work. If a software agency claims to be a complete expert in your niche but can't back it up with examples and explanations — then this is likely to be a huge red flag.
Are you culturally aligned?
Following on from the above, you not only want to select an agency that is at the right level in terms of experience and quality of work, but it's also important to consider culture alignment. A software development agency will essentially become an extension of your business, influencing not only how you develop software but also some of your business processes — and so you'll want to ensure that you have shared values.
For instance, here at Rocketmakers, positive environmental and social impact is our ultimate goal. We are an impact-focused software agency with an aim of having a positive influence on the lives of 50 million people through the software we build. Our values and vision are the reason many 'tech for good' businesses decide on us as their software partners. Our clients prioritise positive environmental and social impact in their work and so do we, from our outreach work with local schools and colleges to our choice of suppliers and servers.
When making your decision, consider your business values and whether the software agency you would like to work with has a similar outlook.
Consider what technology will work best for your business
On your search for software development companies, you'll find that they will vary in terms of the technologies they specialise in. We understand that not everyone has an interest in technology. However, as a co-founder or even a trusted tech advisor,  It would be wise to get up to speed with the latest technology options such as TypeScript, Node, .NET, Docker, and Kubernetes. Take a look at the characteristics and benefits of each technology. What you need your custom software or application to do will influence what technology you will want to explore further. 
Use this information to scope out software development agencies that specialise in that specific technology or software system. For example, if your business requires a solution built on JavaScript, then take a look at software agencies that specialise in JavaScript or TypeScript development. 
It's also important to make sure that the software development company you choose to partner with is one that stays ahead of the latest technology, software development trends, and innovations. To stay competitive in today's ever-changing digital landscape, you want to be guided by project managers, developers, and designers who have a strong passion for the industry and for staying at the forefront of the latest technological advancements.
Get a clear understanding of the company's development workflow
A big reason why many businesses choose to outsource software development projects is to have someone else take care of the entire process for them — from start to finish. After investing in a software development partner, it's fair to expect this process to be as seamless and as efficient as possible. This brings us to our next tip to take on board when choosing the right software development company: get a clear understanding of its development workflow and methodology. 
Do they have a certain process they work towards? How is the software development project structured? Do the project managers at the agency use Scrum or other Agile approaches? How will communication work? Will you receive frequent updates? Is everything transparent?
The above questions are just a few examples of workflow considerations you need to take into account when researching software agencies. Every business differs in how they manage workflow. Getting this clarified beforehand to understand whether it is a methodology and process that will suit your business will enable you to have a much more seamless experience. 
Put a spotlight on security, safety, and ownership
Our final tip is to ensure you have discussions about how the software agency will keep your information, your idea, and your product safe. In terms of security, there is likely to be a transfer of sensitive information between your business and the agency. How exactly they plan on handling this information and the measures they have in place to keep this confidential are all things to understand. This should also refer to safety and security around the deployment of the software. Find out what kind of testing and ongoing support the agency provides in terms of meeting your quality and security needs. 
Then there's ownership. Imagine you put all your trust in a software development agency only to find out they have used your Intellectual Property (IP) without your approval? You would be peeved to say the least, right? Be absolutely clear on ownership rights when it comes to working with your chosen partner to ensure you are confident that you can continue to build and market your software away from competitors' prying eyes.
Selecting a software development company to bring your vision to life is no simple decision — especially when there are literally thousands of agencies across the world to choose from. Each may have its own specialist niche, portfolio of previous clients, way of completing projects, and specialised tech stack that makes them well-suited to a particular business's needs.
If you find yourself reading this blog post and have yet to decide on which software development agency would be best to deliver your project, please feel free to reach out to the Rocketmakers team. We would be more than happy to answer any questions you may have regarding your vision and it doesn't cost a thing.