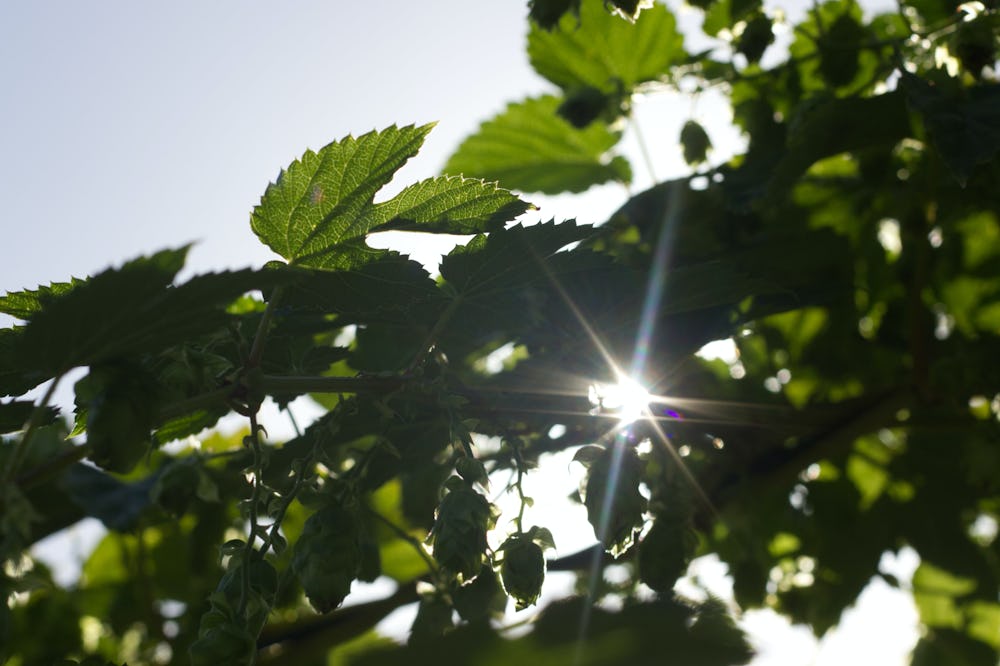 Five Ways Rocketmakers Is Creating A More Sustainable Future
Innovative digital products built with robust software architecture are our specialty. These are the projects that excite us, and we are always enthusiastic when we start a new one.
When we begin work on a digital product built with robust software architecture that helps the environment or the community….that gets us REALLY excited. 
We take all three Ps in the Triple P bottom line (profit, people, and planet) very seriously. Every week we measure how much of our effort is focused on socially and environmentally beneficial work. This figure varies, but is usually around the two-thirds mark. 
Thanks to our commitment to taking on work that helps society and the environment whenever possible, we've been lucky enough to work on a huge number of projects that are helping to create a more sustainable future. 
Here are some of the most recent:
1) We're working with Blue Marble to create a digital, self-service version of their carbon calculation consultancy service. From setting up a new retail outlet, to repairing a house after a fire, companies turn to Blue Marble to evaluate the carbon footprint for different options they're considering. With the new online version of its service, Blue Marble customers will be able to generate reports by entering data online. 
2) Sero is helping homeowners reduce their carbon footprint and lower their energy bills through a series of technological innovations, from high-capacity batteries to store electricity to an automated system that purchases energy when it is at its cheapest. Currently in use in Wales, Sero customers are using a Rocketmakers-developed app to control this complex, carbon-reducing system.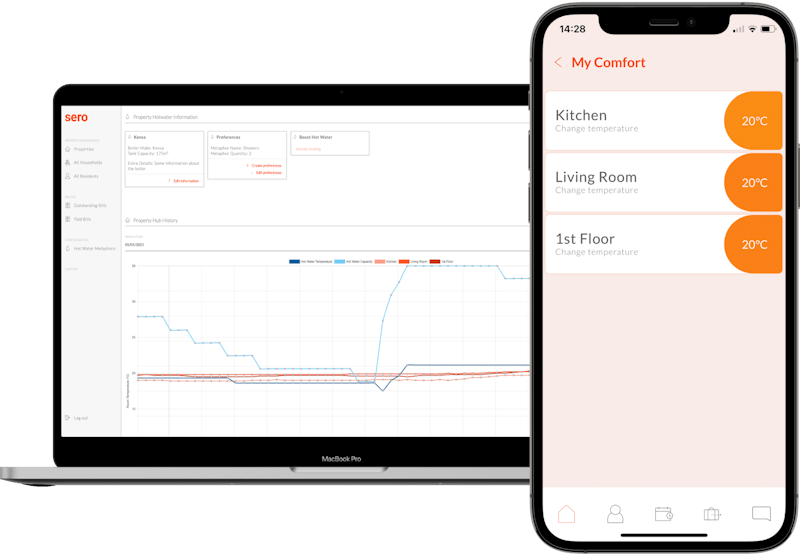 3) Another is COCO+, an app that helps businesses offset carbon emissions at no extra cost. The app we built for them helps drivers locate fuel stations which accept the COCO+ fuel card, keeps a record of transactions, and automatically offsets the carbon generated by every vehicle in a company's fleet. Later versions will include options for booking flights, trains, hotels, and renting cars.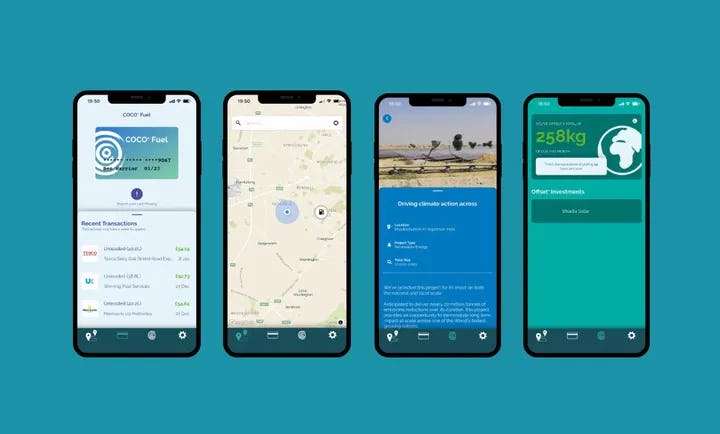 4) We've recently designed an app for EarthRuns, which lets anyone purchase tickets to compete in "virtual races," and then uses ticket revenues to plant trees. Users can track their progress, the number of trees they've helped plant, and the number of animals who have benefitted from their hard yards! 
5) In addition to multiple projects that help the environment, the team at Rocketmakers is constantly working to lessen the environmental impact of what we do through the way that we work. 
In June 2022, we set a company goal to reach net zero carbon emissions within 3 years, and we have a system for setting and tracking our goals as we get closer to this target.
We only use Green energy and suppliers that use green energy, and we also work hard to make sure the technology we produce has as small a carbon footprint as possible. For example, we've restructured our company cloud servers to use minimal power on weekends and evenings. We also write code and create databases that are as efficient as possible. This not only reduces the environmental impact of an application - it also makes them cheaper to operate.
Not every project that Rocketmakers works on will directly benefit the planet, but we are always looking for ways to make every application we develop more energy efficient.
Interested in learning more? Get in touch with us by emailing [email protected]