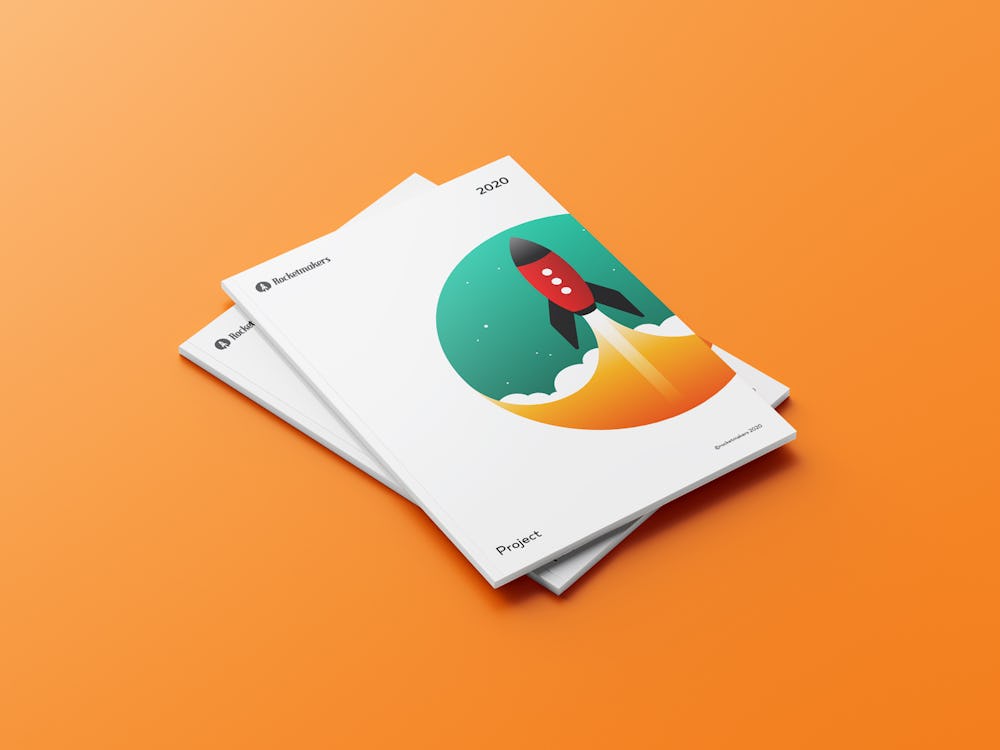 A to Z of Rocketmakers projects
Rocketmakers was founded in 2007, since then we have built hundreds of apps, websites and software products for companies whether large or small, local or global. When we work with startup companies we will sometimes make an investment ourselves and those companies have seen over £40M equity investment between them.
Check out the A to Z list below to get a sense of the breadth of our work and click through to the website to find out more:
A ARiVR - In partnership with Virtual View Productions, we created ARiVR a software that allows immersive brand placement for any reality. This means brands can provide their consumers with direct product placement and interaction that targets their key demographics.
B Bath University - In 2019 we assisted University of Bath students in the production of their 2019 Formula Student competition entry. We developed a new augmented reality tool to help apply layers of carbon fibre to the student's racing car. It was recognised in the media as a world first for using AR in the construction of a competitive racing car!
C Conker - Unite Students invited us to build Conker, an online platform for students to use to find private housing and for landlords to list their properties.
D Do Breathe - A world first on an iPhone in 2013 - we built a completely new beta app built with the biofeedback breathing technology BreatheSync®
E Emortal - Emortal founder Colin was referred to us by Microsoft as possible development partners. We gladly took on the project, and even invested in his company. Emortal is a personal social network where the memories you share are saved indefinitely and won't be lost as software becomes outmoded and unsupported.
F Food Drop - Food Drop takes perfectly good leftovers from local cafes and distributes the food to charities across Bath. We assisted the organisation with creating an app platform for Android and IOS for their volunteers to know about local pickups and drops available to them.
G Ground Waves - Ground Waves is an innovative new footwear brand which allows you to wirelessly connect your shoes to an audio device. Using new technology, Ground Waves allows you to feel the vibrations of the music through your shoes. We helped Ground Waves design and build their website.
H HighCandi - HighCandi is a networking platform for drone pilots, editors and post production specialists to collaborate on corporate projects. The platform can be used for booking drones and drone pilots for tasks including filming, topographical surveys, and building inspection.
I Inedo - We worked with Inedo, a software products company based in Ohio that helps companies deliver better software faster and more reliably.
J Jetlag - In partnership with the English Institute of Sport (EIS) we developed the PDMS Jet Lag System. When athletes are required to travel long distances for competition, the time disruption caused by long-haul flights can have an adverse effect on performance. With the PDMS Jet Lag system, coaches and practitioners can use travel data submitted by athletes to monitor these impacts, and adapt training schedules accordingly.
K Kookibook - Koodibook was Rocketmaker's first start up which we launched in 2009, it was a platform that allowed individuals to design and publish their own photo books by bringing together the worlds of print, mobile and online.
L Local Vets - We created Local Vets, a site dedicated to helping customers find independently owned vet practices that are rooted in the community they serve.
M Media Grand - We previously worked with Media Grand who specialise in augmented and virtual reality experiences.
N Neighbourly - Neighbourly is an award-winning platform that connects company funds, surplus and volunteer time with local causes to make a positive impact. We collaborated with them on the first version of their social platform which worked with big and small brands to help fund local projects in the community.
O Opposable Games Limited - We collaborated with Opposable Games, a forward-thinking Bristol-based game developer.
P Pure Planet - Pure Planet is a new digital-first energy company that is introducing an innovative way of paying for your energy – a membership model where you pay a monthly fee and get the energy at the same cost as Pure Planet pays the wholesaler for it. Pure Planet offers 100% renewable energy, using only green electricity and gas. We continue to develop their app and online software.
Q Queen's Award for Enterprise - In 2018, Rocketmakers was recognised for demonstrating outstanding results in innovation, particularly for the development of the Performance Development Management System (PDMS) developed in partnership with the English Institute of Sport (EIS.)
R Rewards, Lux Rewards - We designed and built an app with a points-based system for rewarding fine-dining customers with gifts, experiences, and meal discounts.
S Socialwise - Working with Bath University student Daniel Ghadimi, we developed an app that shows users the best bars, events and offers in their location.
T TravelLocal - If you're ever in need of 'Authentic tailor-made holidays crafted by trusted local experts worldwide,' the application we built for TravelLocal helps book bespoke travel itineraries which incorporate local expert communities. We went on to help TravelLocal recruit their own tech team.
U UK Sport - In partnership with UK Sport, we built a powerful project management tool called "Fireball," which is customised for the needs of elite sporting bodies.
V Virtual Reality - At Rocketmakers, we created an augmented reality app to make our business cards a true demonstration of some of our technical skills, and engage the next generation at the same time. To the naked eye, our business cards look pretty unassuming but if you download the Rocketmakers app and hover your camera over the Rocketmakers logo you can watch our rocket blast off into whatever space you're in!
W West of England Growth Map - We partnered with Engine Shed and West of England Growth Hub to produce a classic tube map style poster of the region's tech cluster with an accompanying augmented reality smartphone app. The West of England Growth Map showcases businesses in the South West plotted on a tube map, where each line represents an industry type.
X TEDx - We are an ongoing sponsor of Tedx Bath and last year we created an interactive app called 'Echoes of the City' for the event.
Y Yena - We have a long standing partnership with Yena, a membership organisation for startups that provide the community, tools and opportunities you need to start and grow your own business.
Z Zahara - We developed Zahara a complete purchase management platform enabling paperless approvals for supplier invoices and purchase requisition.
At Rocketmakers we leverage our experience to build innovative software for companies of all sizes. If you have a vision for a project and you need a technical partner to help you design, develop and deploy it, get in touch: [email protected]