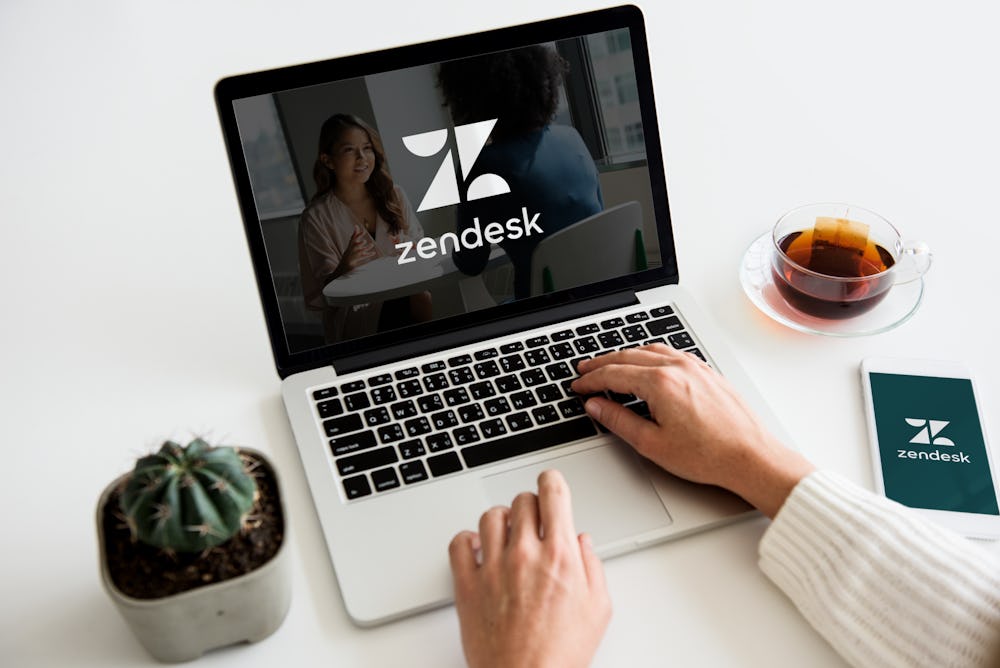 Zendesk
The Situation
Zendesk wanted their customers to have easy on-the-go access to their system
Zendesk wanted to ensure that the key functions customers used on a daily basis were available and consistent across all mobile platforms. They asked Rocketmakers to develop a new mobile experience that was consistent with previous versions but took advantage of the device's new design system. 
The Challenge - Structure
Creating an app flexible and responsive enough to meet Zendesk's high CX standards
The project brief was to create a new front-end which would integrate with the same back-end that Zendesk used for its existing user interfaces. Because Zendesk's customer base covers so many different industries, there was no standard list of questions for a user to be guided through. Rocketmakers needed to design an app that would assess the user's need, and then get the appropriate questions from the Zendesk API.
The Challenge - Design
Creating a front-end that accommodated two distinct design-imperatives
The new app had to meet unique design specifications, which meant the Rocketmakers team could not simply reuse design elements from existing apps. Zendesk, as a well-established brand, also had its own rigorous design guidelines it wanted Rocketmakers to follow. Joining up the two standards was far from straightforward.
The Solution
A complex front-end design that wowed Zendesk and their customers
The Rocketmakers-designed Zendesk app, built using the latest mobile development technologies at the time, perfectly balanced the needs of the client, the platform provider, and - most importantly - the users. 
The new front end displayed information from Zendesk's API dynamically to exactly match customer expectations, and the design also navigated the multiple constraints imposed by Zendesk's own guidelines. 
Most importantly, Zendesk were more than satisfied with the app on delivery, and - thanks to careful adherence to the design requirements - the app store provider was happy to highlight and actively promote the new app to their users.
Filter by Project Categories