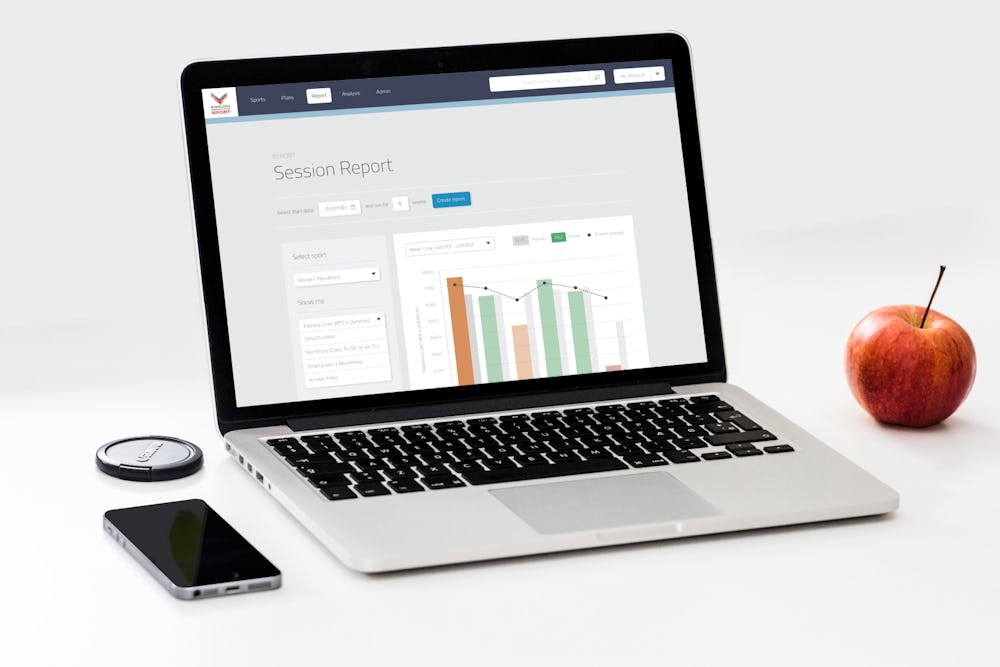 Performance Data Management System (PDMS)
Highly engaged Team GB users
2500+
Used by doctors, coaches, althletes
The situation
Britain's elite athletes needed a new medical record system
The idea for the Performance Data Management System (PDMS) first arose in a 2008 conversation between Rocketmakers CEO Richard Godfrey and the head of Athlete Health at the English Institute of Sport (EIS), Glenn Hunter.
Glenn explained that the current system EIS was using was expensive to run, difficult to use, and was not capturing the full range of data needed to drive good decision-making by support staff.
Following the massive success of TeamGB at the 2012 Olympics, EIS was looking for ways to sustain medal success. In October 2013, Rocketmakers was asked to present a software strategy for a system which was to become PDMS. 
The task
Creating a system which gathers new information without compromising data security
PDMS gathers information from a much wider set of users than previous systems. This provides users with better data, but creates challenges for information security.
A very complex set of permissions that closely regulates which users can see each record has been built into PDMS. For example, coaches can see information only about athletes they work with, and medical information is kept to the minimum necessary (a coach can see if an athlete is experiencing soreness from an injury, and receives summaries of the results from a medical examination, but cannot access full medical reports). Information can be shared across groups, or specified to be only available for one or more individuals (for example, an athlete can disclose information to a doctor that is only for that doctor to know). By designing maximum flexibility into the system, Rocketmakers have made it easy for athletes and medical professionals to share information appropriately and to the right people. This strengthens trust in PDMS, and, as a result, increases the quality of information entered into the system.
For maximum security, a comprehensive auditing system also has been designed to log all information going into or being retrieved from the PDMS database. Records are made whenever a coach looks at an athlete's availability or a physiotherapist looks at an athlete's medical records. In the event of a data leak, it would be possible to generate a full audit that showed complete records of everyone who accessed any particular information and when they did so.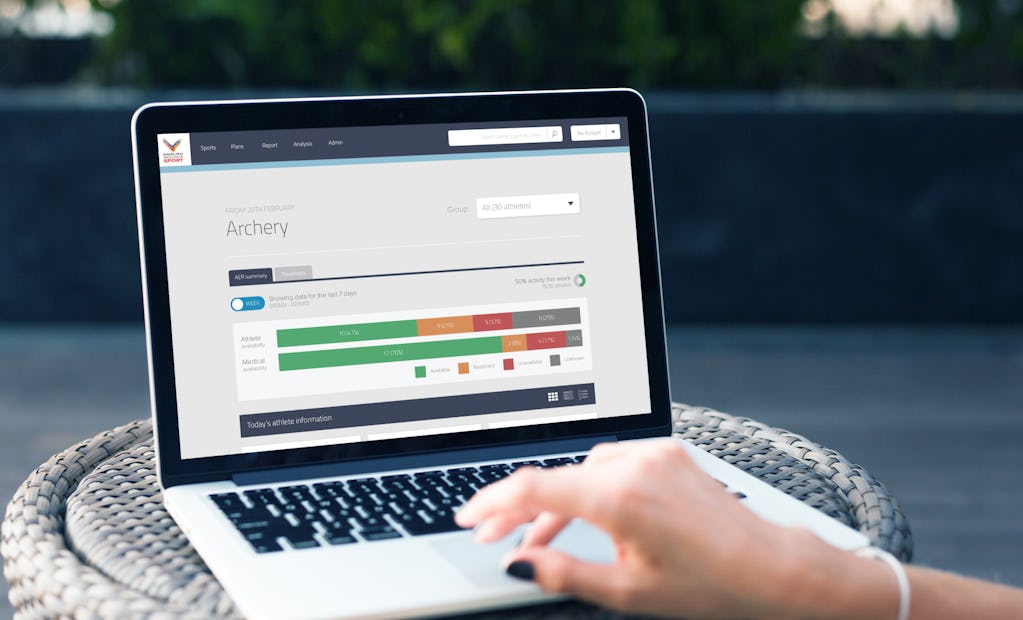 Our approach
Advocating for Agile in a Waterfall universe
Although Agile development is commonly used across the software development industry today, back in 2013 it was not nearly as widespread as it is today. Publicly funded bodies like EIS still tended to use the Waterfall method, where an entire project is scoped out in advance in its final form.
Rocketmakers made the case to EIS to use Agile methodology to develop PDMS. Instead of designing PDMS to a pre-agreed, static specification, Rocketmakers started with a minimum viable product which was repeatedly revised following feedback from EIS. 
Our discovery
Coaches and support staff need more subjective data 
Elite sports training programmes produce enormous amounts of data. The challenge for support staff is deciding which data is most relevant for decision-making, and establishing the proper context for it. Previous information systems used by elite athletics programmes have provided central repositories for data, but lacked the functionality to turn that data into the sort of context-based narrative that provides a rounded view of the athlete's journey.
By collecting and collating multiple performance factors from multiple sources, PDMS creates a 'story' about the athlete's journey to competition. Each type of data provides a context for the rest - for example slower swimming times for a particular athlete may be typical for a few days after a long flight. 
Some of the most important data for providing this context is highly subjective (soreness, energy, mood, etc). Because of its subjectiveness, and the challenge of collecting it regularly and consistently, this type of data has not been incorporated into many alternative systems. Subjective data not only 'fills in the gaps' in more objective data sets (explaining reasons why performance might be better or worse on a given day) but it also helps decision makers see important problems objective measurements miss. For example, if an athlete's stats are improving but the athlete feels increasingly poorly it would be important for coaches to notice the correlation.
The solution
A sophisticated database with a user-friendly athlete app
A key innovation for PDMS is the gathering of data directly from athletes using a smartphone app called 'PDMS Athlete.'
The app is easy for athletes to use as part of their daily routine, and collects information that can be collated into useful metrics. Athletes are required to enter availability for training, type, duration and intensity of training, and energy level experienced in recovery. Sport-specific or athlete-specific questions can be added, including hours of sleep, stress level, soreness, and even mood.
Keeping each session on the app quick and simple was a design priority. A typical session takes as little as five clicks - additional clicks are only required when athletes report problems with soreness or other limitations.
In addition to athlete data, information from medical practitioners is collected on a desktop version of PDMS at every examination. All injuries are labelled with specific codes for that precise injury and location on the body (for example, SH.5134.0412 is the code for acromioclavicular joint bone stress in the shoulder). This makes information easy to categorise and search.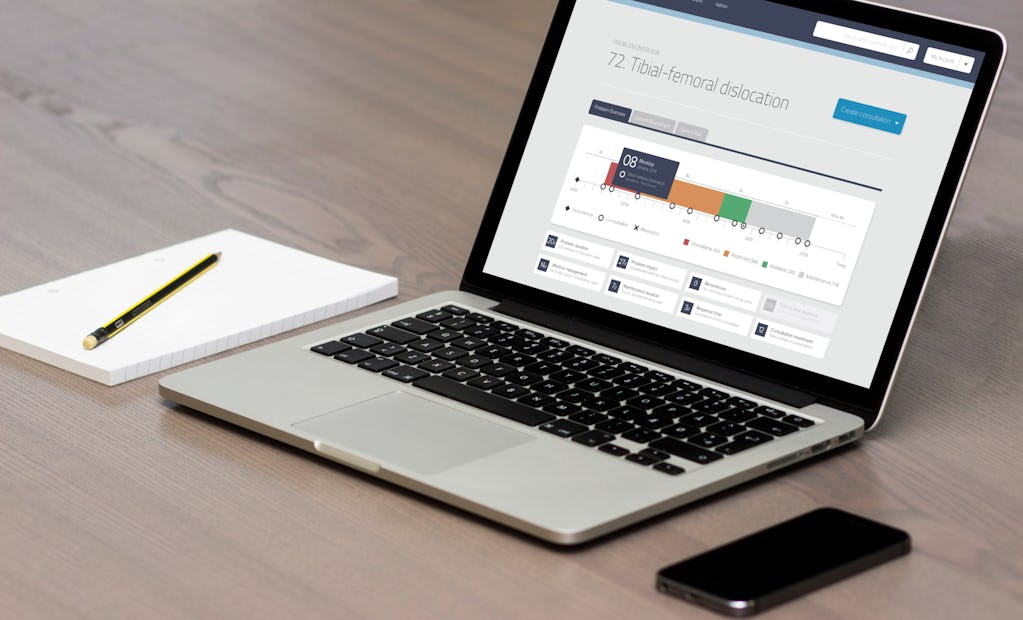 The result
Becoming an integral part of Britain's elite athlete training and management
The British cycling team, who had provided many of the insights which drove the development of PDMS, were early adopters. Each national sporting body is free to use its own system instead of the platform provided by EIS, so use of PDMS grew organically as word spread through the elite sporting community. 
By the time of the 2016 Olympics in Rio, over 20 national governing sports bodies were using PDMS regularly, and after the successes of Rio and Tokyo more and more sports began onboarding. Today it is an integral part of elite sports management across the UK. 
The impact
Helping Team GB bring home the gold 
PDMS is credited for contributing to TeamGB's record performance at the 2016 Rio games, and was renewed by EIS for the 2020(21) Tokyo games and is still in use today. Rocketmakers was awarded the Queen's Award for Enterprise (Innovation) by Her Majesty The Queen on 21 April 2018 primarily for our PDMS innovation work.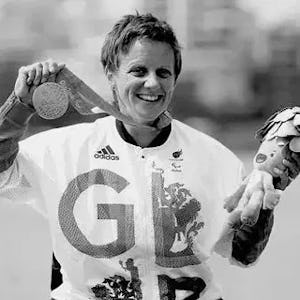 PDMS has been a real game changer for us on a day-to-day-basis with our training. It's helping us log the training sessions that we're doing and also to flag up any potential injuries or illnesses that might be coming – so it's very, very crucial to our training.
I think PDMS has been crucial in the run up to Rio in particular with logging our grip-strength scores every day, it allowed me to identify when my shoulders might have been a bit tight, and get the physio before the problem had actually occurred, so it was really crucial in being an indicator of a potential injury in the run up to Rio.
For me, as an athlete, I think PDMS has been a real step forward in terms of our daily training and allowing us to log everything, to look at our training loads across a whole week, and compare with what was prescribed, so it's allowed us to actually look at what we're doing, as opposed to what was prescribed and that's been a real game changer for the staff in planning the whole training year.
Filter by Project Categories