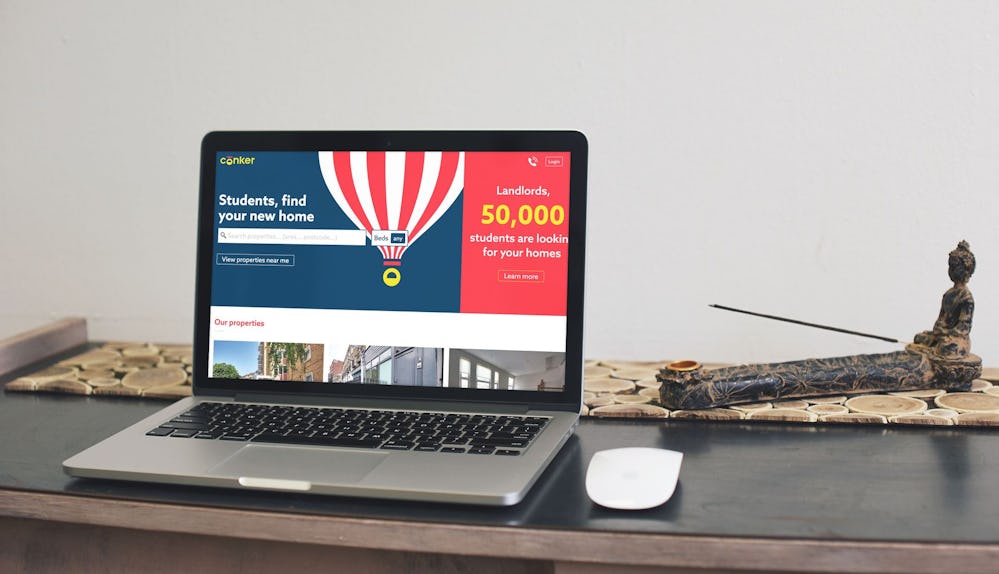 Conker
We worked with Unite Students to build Conker, a platform for students to find private housing and landlords to list their properties.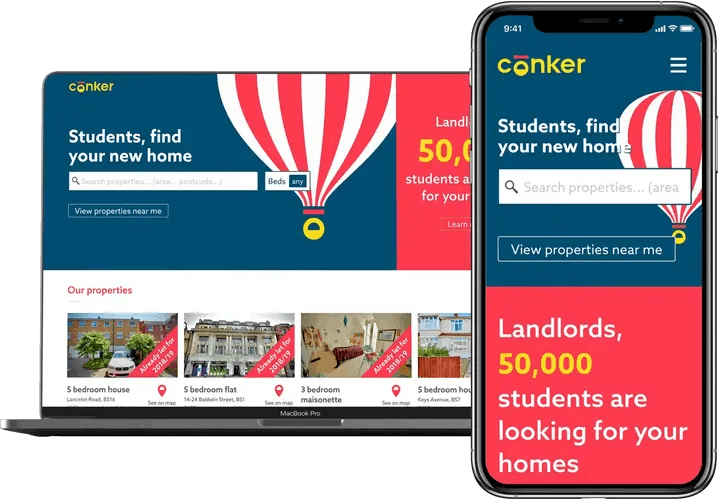 Unite Students came to us with a proposition to build a student property application that reduced tension between students renting from private landlords. The aim of the platform was to market houses to their current first year students looking to move out of halls of residence in their second year.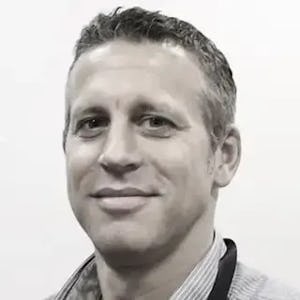 We wanted a partner who would feel like part of our team, be honest and challenge our early concept, and to help us build it quickly. We got a lot more with Rocketmakers! They have a really bright, creative, engaging team who totally embraced our concept, bringing their own ideas and always suggesting new ways of achieving our goals. Their experience, and their willingness to go the extra mile helped us, not only deliver, but also to shape our product, all the way from its design through to its infrastructure.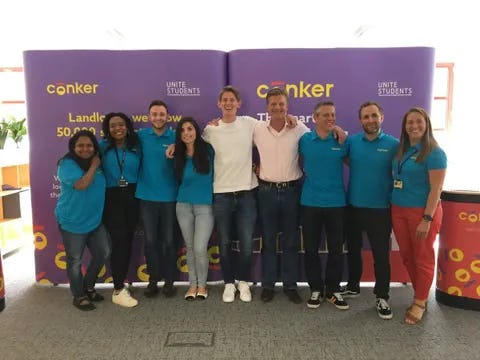 We worked with the Conker team to create a user friendly interface where students could sign up with their fellow housemates to book viewings, sign contracts, and arrange maintenance once moved in, all in one place.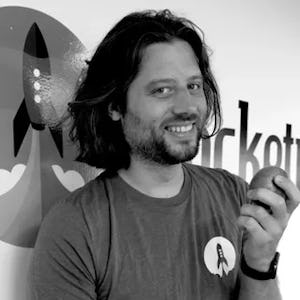 After designing the initial wireframes and prototypes for Conker, we worked continuously with the Unite innovation team to iterate our designs as their business requirements evolved.
Filter by Project Categories