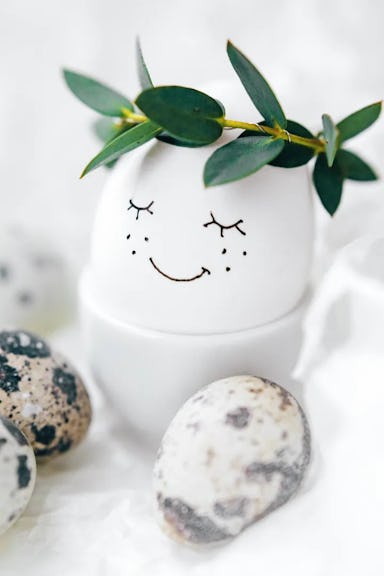 Who inspires you?
What does it mean to be inspirational? I find myself reflecting on what it means for someone to be inspirational to others. It's a pretty personal thing, what inspires you, and a question I have periodically pondered during my professional career. So often I am asked who inspires me - for blogs, at events, at dinner parties (remember those?) And it's a question that I always find hard to answer. We all have our own recipe, and there are so many sources of inspiration so readily available.
Variously, over the years I've highlighted all sorts of people - Baroness Martha Lane-Fox (founder of lastminute.com, businesswoman and philanthropist), Sarah Wilson (Australian author, journalist, activist), Brene Brown (American researcher and storyteller), and figures in history like Rosa, Emmeline, and Ada. What do they all have in common? In my eyes they all:
Are innovators in small and large ways - people do things differently and challenge the status quo.
Live openly by their values, they wear them on their sleeve and use them to underpin their work.
Have taken action that has a meaningful impact on a cause or a community, they are mission or purpose-led.
Are visible to others - whether through choice or as a by-product of their actions.
And it's that last one that's the clincher, visibility. I would suggest that we can all choose to inspire others by using our values to drive our actions and focusing our energy and efforts around causes and communities that matter. The only real differentiator is the degree to which you are visible, and the degree to which you are following your own path and values. It's not easily possible for everyone, it takes an active decision and an opportunity or two.
But, I see these traits in my closest friends every day, and hence I feel inspired and grateful most days too. Whether they are business owners, mums, adventurers, social entrepreneurs and much more besides, there is inspiration everywhere. Our Bristol and Bath community is so rich with people who are extraordinarily generous with their support and time, with people who actively use their values to lift others and make our region flourish, and with people who have the incredible ambition to change the status quo for themselves and others. Values, action and innovation are everywhere and if you're connected to the right people and places it's visible too.
I recoiled a little when I was announced, rather unexpectedly, as a finalist for the Creative Bath Awards. Our copywriter Ned had very kindly suggested that he nominate me for 'inspirational person,' it seemed like a stretch but I went along with it because I do believe that everyday inspiration is what prompts and prepares us for the big stuff. I'd like to think that I'm living by the recipe I describe above - living by my values to have a meaningful impact on our entrepreneurial ecosystem in a way that is action-focused and innovative. So, watch this space to hear more about my latest idea - The Regional Reinvestment Club (working title).
At Rocketmakers we leverage our experience to build innovative software for companies of all sizes. If you have a vision for a project and you need a technical partner to help you design, develop and deploy it, get in touch: [email protected]