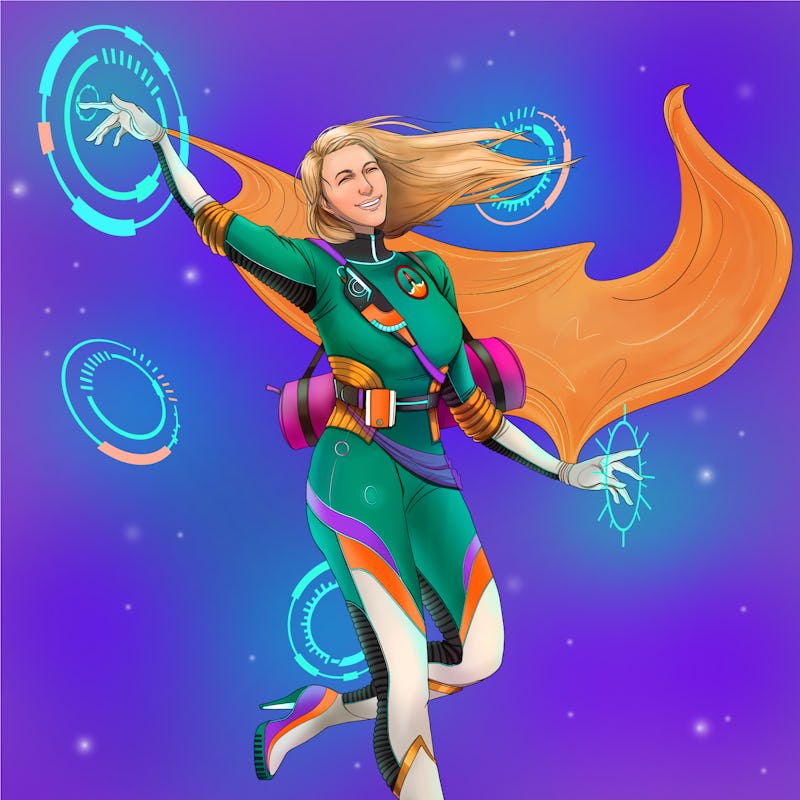 What Is Client Success?
One of the Rocketmakers crew members our clients can expect to speak to most regularly is Caroline Austin, our Client Success Manager.
Since joining us this summer, Caroline has become a highly valued member of the team, and she works on a wide range of projects from start to finish.  
Our storyteller, Ned Vaught, got the chance to catch up with her recently, and there was one question he just had to start off with: how would you define "client success?"
Caroline Austin: Good question! Client success is working in partnership with clients to maximise the progress they make towards their goals. My role is to help everyone at Rocketmakers understand our clients better, and make sure our clients fully understand how much everyone at Rocketmakers cares about their product. Generally, I'm making sure clients have a positive experience at every stage of their work with us.
Ned Vaught: Wow! That sounds like a wide-ranging and enormous job. Do you ever find it overwhelming?
CA: It's a really important job, but it's not at all overwhelming. At its heart, client success focuses on communication and building relationships. It's about ensuring that everyone understands each other from the first meetings with developers to the final handover of a product and beyond.
NV: So it sounds like your role is like a thread that runs right through the entire process. Does that sound right?
CA: Yes, exactly. I am there to be a consistent point of contact for the client, and also to make sure that the client's expectations and motivations are clearly understood by everyone working on their projects.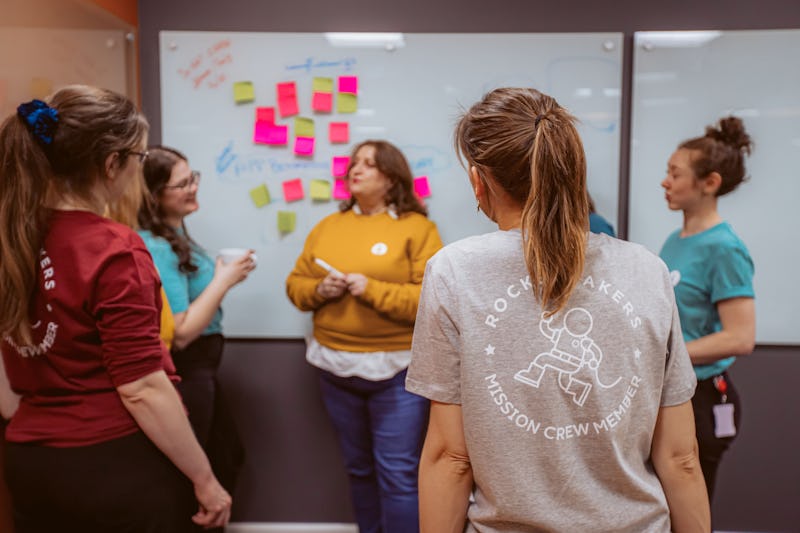 NV: You're the first dedicated Client Success Manager at Rocketmakers. Would you say client success is something new for us?
CA: No, not at all. One of the reasons I was really interested in working with Rocketmakers is its long standing commitment to understanding clients and their needs, delivering the best possible product every time, and being an integral part of their success. 
Previously, client success was something that the most senior developers and designers would manage on top of their other responsibilities. I was hired because Rocketmakers wanted someone who could focus on this exclusively, and take our customer success to the next level.
NV: It sounds like you must be under a lot of pressure!
CA: I absolutely love this work so I never feel any pressure. There's so much lovely contact, oversight and organisation (which are all things I love). I get to be involved with multiple stakeholders, and oversee exciting new projects. I get to leverage the amazing expertise and experience across Rocketmakers for the benefit of our clients without but without having to engage in all of the day-to-day technical detail. For me, this is a perfect balance, the best of both worlds!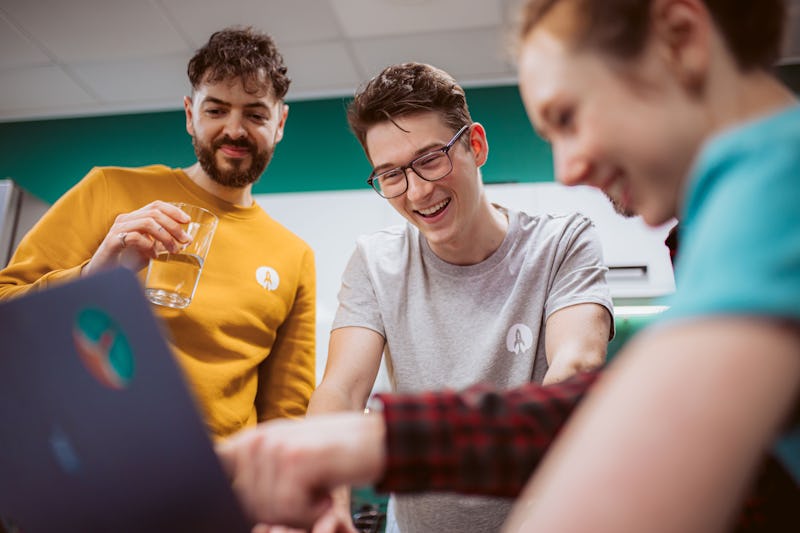 NV: Can you explain more about why this work appeals to you so much?
CA: Or course! There are several things, actually, but the first is that I'm just a naturally curious person. I want to get to know our clients, what their goals are, and what their vision for their business is. 
This helps develop trust, but for me it's a matter of genuine interest. What are their processes? How do their operations work? When you get to know your clients in a meaningful and productive way you can help align their needs with our processes. This makes their experience with Rocketmakers really special.
I'm also curious about problems. How can we find a solution? Or better yet, how can we prevent a problem from happening in the first place?
This role also requires a lot of organisation, and I'm one of those people who genuinely enjoys anything that involves organising things!
NV: When should a potential new Rocketmakers client expect to meet you? Is it from the first moment they get in touch, or later on in the process?
CA: I'm not usually involved in what we call "first contact," but I look forward to meeting clients more formally when they've become Rocketmakers clients, as their project kicks off. 
My role then becomes more prominent once a client has made the transition from being a new client working on an early-stage product, to an existing client who is developing their product into something more advanced.
NV: Why get involved at this point, and not earlier?
CA: I'm not someone who negotiates contracts, or has the tech expertise to help guide the very first steps of the process. What I am doing is listening carefully to everything the client says, and understanding everything from their point of view. 
We are very passionate about our work, and our clients are always very passionate as well. I'm providing some oversight to make sure the passion and energy is maintained at all times.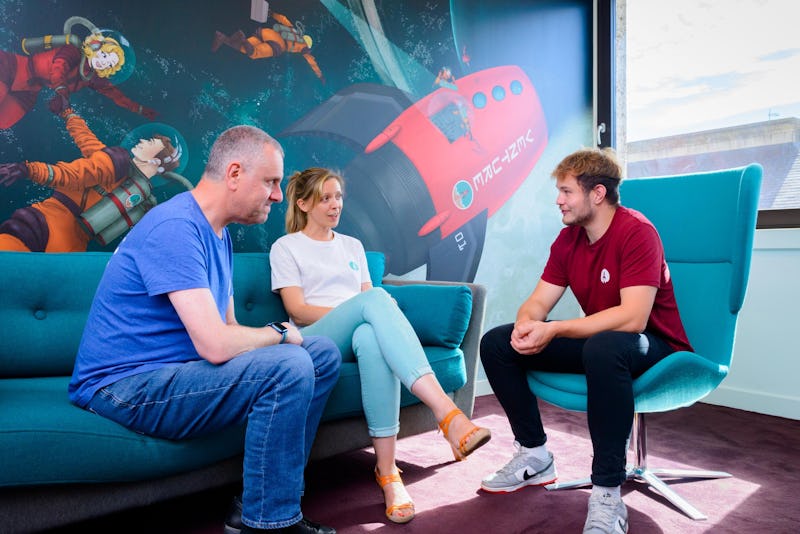 NV: It sounds like you almost play a role like an ambassador for the client to Rocketmakers. Is that a fair assessment?
CA: Very much so. My goal is to see the development and design process from the client's perspective, and be their voice here at Rocketmakers. Everyone here is genuinely interested in helping our clients succeed with their ambitions, so I make sure those ambitions are fully understood, and do as much as I can to support the process.
NV: If your role is like being an ambassador, does that mean you're the person clients should turn to if they ever have a concern?  
CA: Of course! I'd go even one step further - I want people to tell me about their concerns. It's these sorts of conversations where I can really add value and I feel like I'm making a difference. 
What makes my role really satisfying is that everyone at Rocketmakers cares deeply about their work, and all of our clients all care deeply about their business. When everyone is so committed to doing things the right way, finding solutions to problems is usually just a matter of listening and communicating. 
Once everyone fully understands everyone else's perspective, finding solutions becomes much easier.
RM: Thanks so much, Caroline! I'm looking forward to hearing more about your work in future!
CA: It's my pleasure! I'm alway happy to talk about client success!