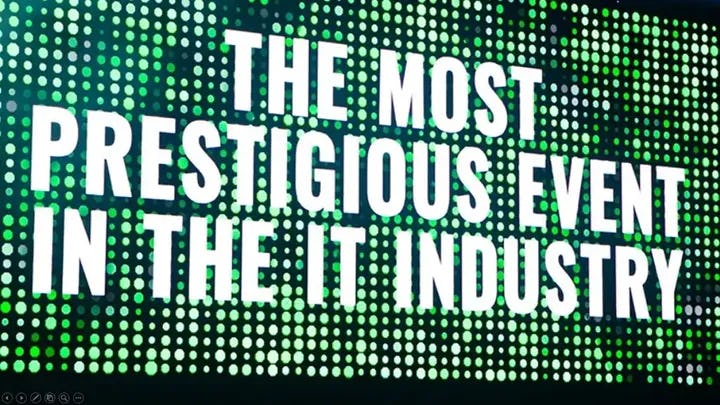 UK IT Industry Awards Finalists
Operated by the British Computing Society and Computing magazine, the UK IT Industry Awards date back to 1973, when they were known as the BCS IT Awards, and are the largest and most well-known awards in the technology industry.
ARiVR, the innovative new platform which allows creators to introduce new content into post-production virtual environments, has been named a finalist in the Emerging Technology of the Year category.
Development of ARiVR was awarded a £750,000 grant by Innovate UK in 2019, and is led by Rocketmakers in partnership with creative digital firm Wiley & Co, VR games specialists Opposable Games, and AR and VR designers Meteor Pixel.
ARiVR allows virtual environment developers to create "ARiVR objects" inside environments as they build them. New versions of a similar object can then be swapped in at any time, including after a digital product has been shipped to customers. ARiVR allows much more personalisation of design for users, a much easier process for adaptation to local markets, and much more responsiveness to changes in style and fashion.
By the end of 2020, the team will have completed ARiVR plugins for Unity and Unreal Engine, three demo games including a mobile AR beer-pong game, and other applications to show proof of concept (including a virtual gallery for the Royal Photographic Society).
ARiVR faces tough competition in the Emerging Technology category. Fellow finalists include a project from IBM, and two projects from British Telecom.
Rocketmakers' second category is for CEO Richard Godfrey, who is a finalist in the Inspirational Individual of the Year category.
Richard is a widely respected figure in the British IT community, and especially in the South West where he is well known for his love of innovation and generosity of spirit.
What is perhaps less well known about Richard is his involvement in many software projects of national importance before his time at Rocketmakers. These include the digitisation of the most significant and famous books of the British Library, and the development of the world's first DNA database for the Home Office in 1995.
Richard is also a Chartered Engineer, an ELITE member of the British Computer Society, a Chartered IT Professional, and a Fellow of the Royal Society of Arts.
There are four other finalists for the award, including leaders from RSA Insurance, Thames Water, and the Ministry of Defence.
The UK IT Industry Awards event will be broadcast as an online event this year on 11 November. Fingers crossed!
At Rocketmakers we leverage our experience to build innovative software for companies of all sizes. If you have a vision for a project and you need a technical partner to help you design, develop and deploy it, get in touch: [email protected]