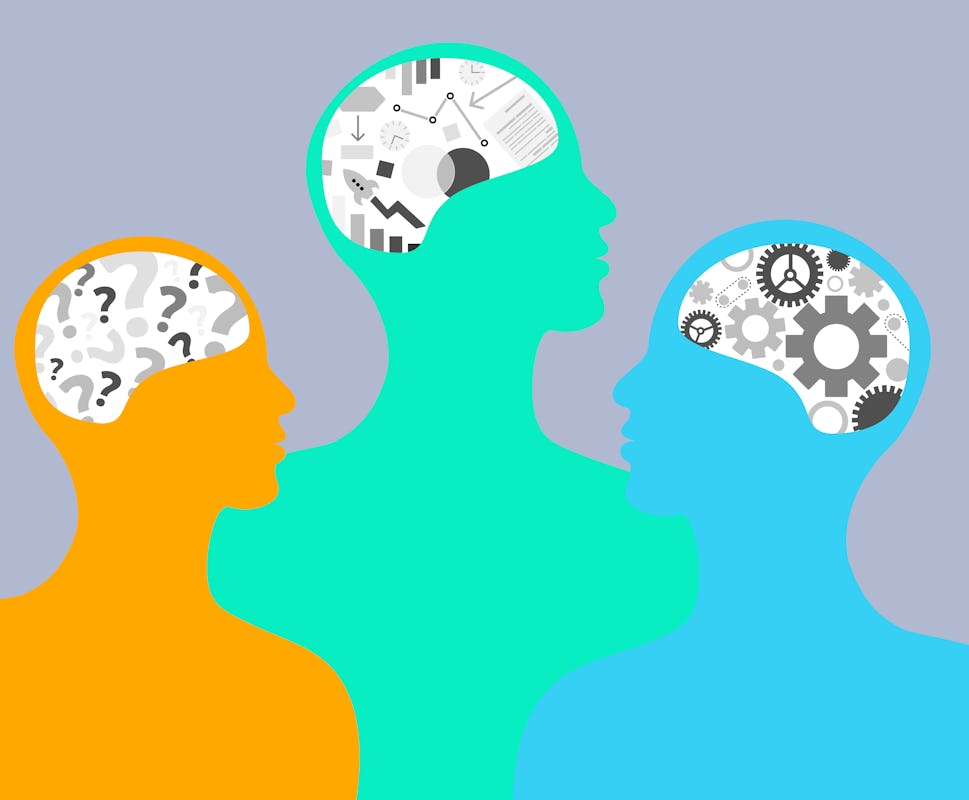 The key to entrepreneur wellbeing is a four day working week
Is working a 4 day week something all entrepreneurs should aim for to ensure mental health? That's what Gary Pratt of EarSwitch told us in a recent conversation. Gary uses his fifth day to concentrate on his wellbeing to keep himself in top shape for the rest of the week.
At Rocketmakers we work with lots of entrepreneurs who face a lot of challenges. We asked two, Anthony Tinker and Garry Pratt, to share their tips for coping with stress and the other many demands entrepreneurs face.
Wellbeing at work has been a hot topic for many years.  Policies regarding wellbeing are becoming more commonplace in all types of companies and take various forms. 
Mental health days were unheard of just a few years ago, but it is becoming more accepted to call in sick for your mental health and they are treated in the same way as physical ailments that are more traditionally associated with a sick day, like a cold, sickness bug and more recently, covid.
Mental health first aiders are also popping up in workplaces, are company discounts on apps like Headspace or Calm, amongst others.
But what if you ARE the company? What if you are the one who has to pick up the slack when employees are off sick?  What if you don't have time to be sick, because the very existence of your company rests on your shoulders?
Antony Tinker is a Transformational Mentor and Inspirational Team Facilitator.  He is also Leading Director at iTS Leadership Ltd.
Garry Pratt works with founders, startups, scale-ups and execs looking to develop innovative and successful businesses.  He likes helping interesting people grow interesting businesses.
In your opinion, what are the main challenges for entrepreneurs when it comes to wellbeing?
AT: We are so passionate about our business!  For us it is a hobby not a chore.  Many of us find we are being paid to do something we love and feel passionate about and, given winning the lottery, would do even if we were not paid - so we don't mind working all the hours to do it, as it's fun!  So work:life balance is very dangerous territory and many entrepreneurs keep their businesses longer than their wife/husband!
GP: For many early stage it might be money but really it's always time. Being an entrepreneur is not a 9-5 and those that take to it always want to do more.
Who would you talk to in or outside of your business when you are feeling stressed about work?
AT: My EO (Entrepreneurs Organisation) Forum and other members in whom I have trust and they understand.
GP: For me my wife, but generally friends, especially those who are also entrepreneurs so networking is a good thing just for this sake.
Have you come across any negative consequences from not prioritising your wellbeing?
AT: Yes, IBS (in the past) and weight/drinking issues when not prioritising my health.
GP: Not in any tragic way but when I take teams out on outdoor trips mental health and physical fitness issues always come out and they are more common than most let on. Entrepreneurs tend to be optimists and are probably this way about this stuff as well as their ventures.
How do you balance wellbeing with the pressures of being an entrepreneur?
AT: I have a personal trainer who holds me to account on more than just training sessions and I have a morning routine of training, meditation, reading and journaling which tends to keep me on track mostly and my EO forum holds me to account and allows me to let off steam.
GP: Personally it's all about outdoors for me, for fitness, friendship etc but also I think travel is key, especially to other cultures. You get a mix of deceleration but also inspiration.
What if any apps/ tools/ tech would you recommend to others for wellbeing?
AT: Calm.
GP: I don't really use any but I really like local firm T-Cup as it is grounded in great science but in reality, uses simple, nudge technology and peer support to embed wellbeing into organisations.
What advice would you give to budding entrepreneurs when it comes to prioritising their wellbeing? 
AT: JOIN EO!!!!  Prioritise it before it becomes an issue!
GP: Work a 4 day week and stick to it. One day a week work on your wellbeing even if you burn the midnight oil the other days.