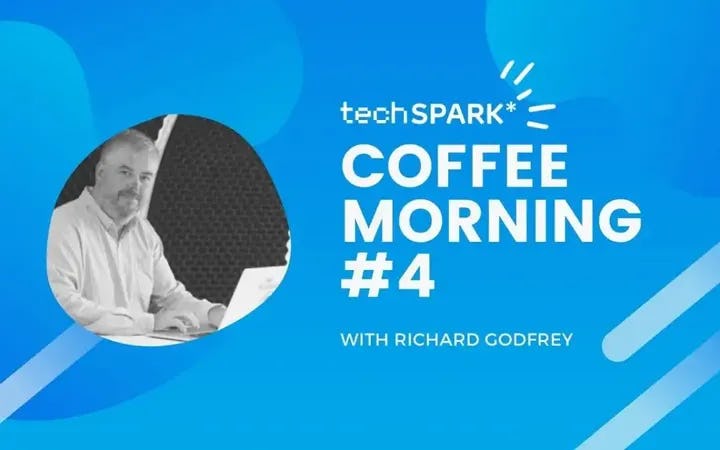 TechSpark Coffee Morning with Richard Godfrey
In March 2020 Rocketmaker's founder Richard Godfrey sat down with Ben Shorrock as part of Tech Spark's virtual coffee morning series to keep conversations running throughout the South West digital and tech community over lockdown.
In the session Richard discussed how he founded his first start-up Koodibook in 2007, just ahead of the financial crash. In his first year, he took less income home than he did in his first year working out of college. He explains, "If you're passionate about it, you've got to hunker down and just do it!"
Richard describes his journey from his first start up to Rocketmakers where the team now works on hundreds of projects, including nearly 40 startups that have raised well over £30 million between them.
He explains the three vital things that make a great start up - the right team, good timing and a genuine passion to find a solution to a problem.
Watch the interview here: