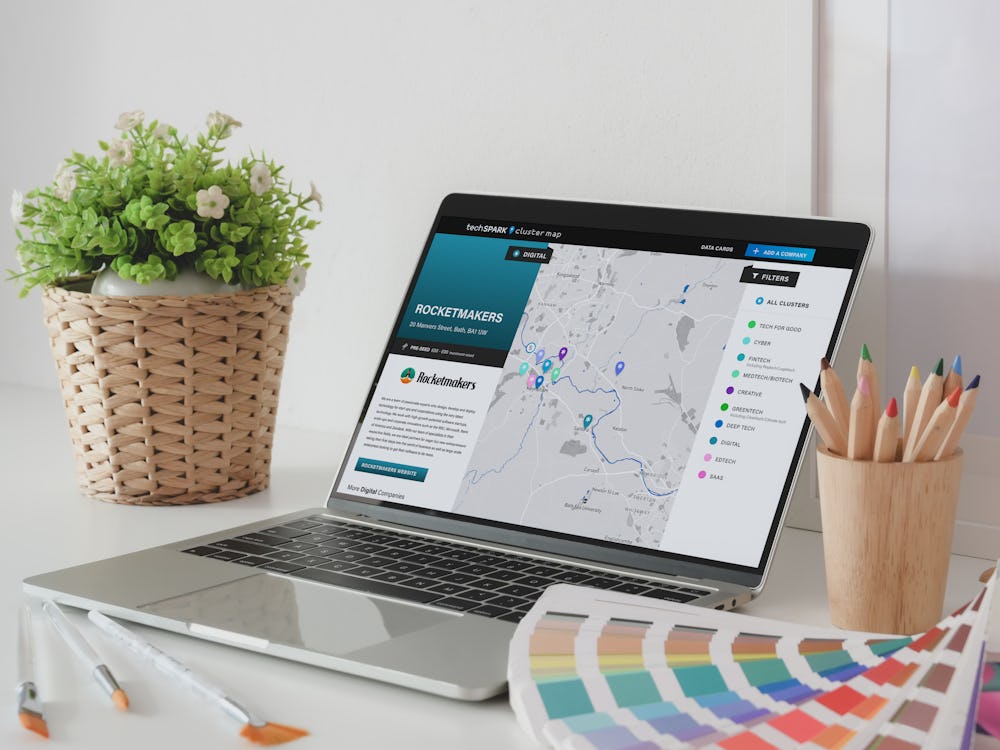 TechSPARK Cluster Map Launch
On April 7 2022 TechSPARK and Rocketmakers launched a new Tech Cluster Map to help showcase, celebrate, and crowdsource the tech community across the South West of England. The map launches with nearly 1200 companies highlighted and can be filtered according to company sector and equity investment level. The geographic map is complemented by a set of data cards that can also be filtered and explored according to investment level and sector.
How many tech companies are there in the South West of England? It's a question that isn't easy to answer - there's no single category you can select via Companies House data and there is no single definition of a tech company. What about those companies that are 'tech enabled' or those that are supporting the tech ecosystem like specialist lawyers and accountants? Rather than dictating the answer, Rocketmakers has been very fortunate to work with TechSPARK to create a tool that both showcases and crowdsources this information. 
The TechSPARK Cluster Map has been live for many years - until recently it has been a geographic visualisation of data powered by Duedil including all those companies identified as tech in the South West. However, just a few months ago, TechSPARK approached Rocketmakers with a new vision for the Cluster Map - to create a version and dataset that would include all those companies and more with the objective to equip people to explore and discover the community.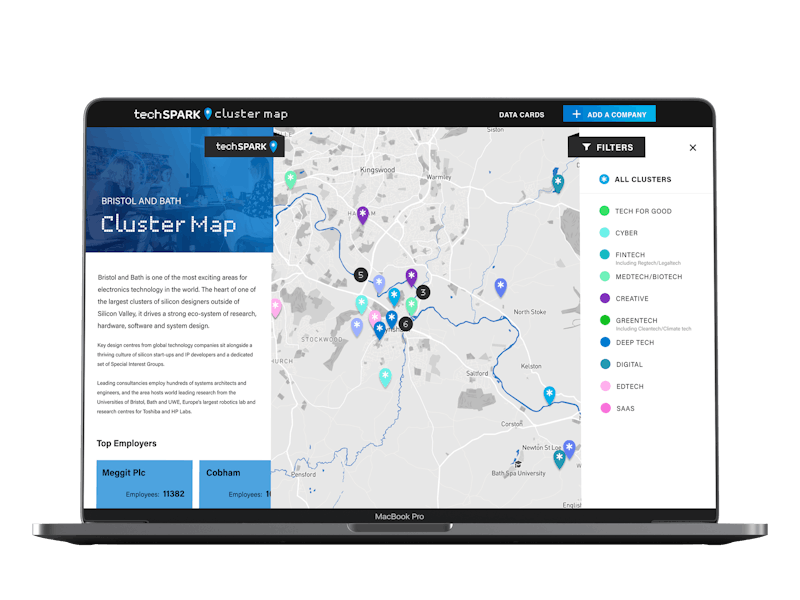 So the design and development teams at Rocketmakers set about creating a brand treatment and backend that would simply host and present the tech company data, and also encourage people to add to the map as the community grows.
This has been a pro bono project for Rocketmakers - a contribution that is very much in line with our vision to help the wider entrepreneurial community to grow through the work that we do. 
We have started with nearly 1200 companies on the map - no doubt there will be some that have been overlooked so we encourage you all to visit the map (and data cards) to find out whether your company is included. If you're not, and you should be, hit the 'add a company' button and add your details. We will be updating the map every month or so.
Visit the map here: https://techsparkclustermapmaster.gatsbyjs.io/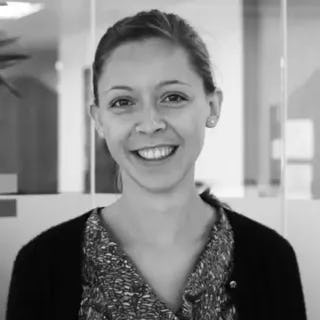 We are really excited to see how the TechSPARK Cluster Map will be used by companies, job seekers, researchers, and many more people over the coming months. Our hope is that the data grows and grows, and that this map helps to celebrate the fantastic tech community that we're lucky to be part of in the South West of England.
Rocketmakers is a team of Queens Award-winning software developers that build innovative software, apps, and websites for organisations that are working to have a positive impact in the world.