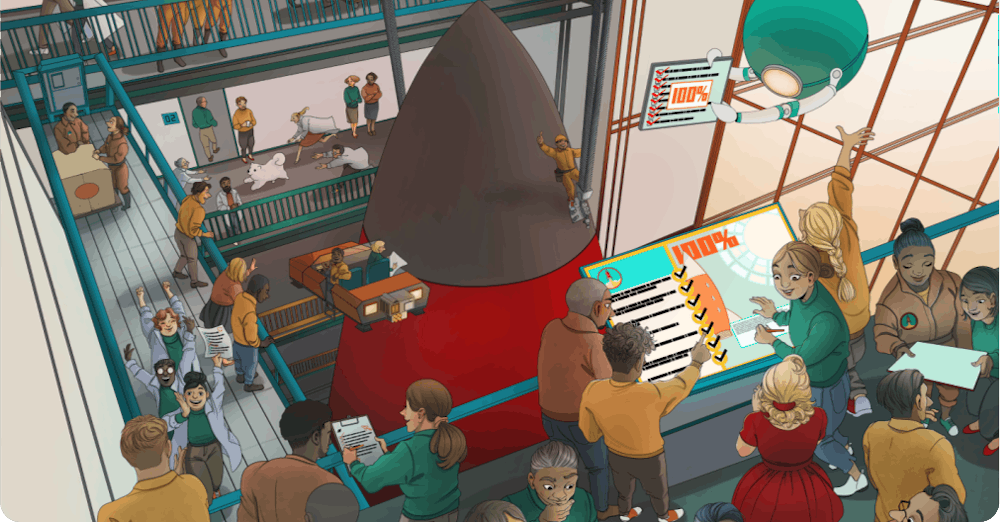 Shortlisted in the 2023 UK Dev Awards
We're excited to share that Rocketmakers is shortlisted in two categories for the 2023 UK Dev Awards: Dev Team of the Year, and Employer of the Year!
It's a fantastic start to 2023, especially after last year's bumper awards haul (which included snagging UK Digital Agency of the Year at the UK Business Tech Awards).
Dev Team of the Year
We are especially delighted to be nominated for Dev Team of the Year. The size of the Rocketmakers crew has grown substantially in the past two years, and we have more developers than ever, with a wider range of skills than ever. This has allowed us to take on more and more projects that don't just use the newest technology, but use new technology in new and untested ways.
The past year has also seen our development roll out improved support services for our clients after delivery, which has led to better ongoing performance and increased customer satisfaction.
Employer of the Year
Being named a finalist for Employer of the Year is also a huge thrill. The past year has seen a lot of investment into making Rocketmakers an even better place to work, the most obvious example of which is our much larger new office. Located two floors above our old office, we opened our new doors in June and haven't looked back since.
We've also recently introduced a range of new benefits, including an income protection scheme, and a cost-of-living support package. Our Chief People Officer Sian Cox has also been busy lining up other new company perks, including a workplace nursery scheme, a gym membership scheme, long service awards, a "borrow my doggy" scheme, and a "tech scheme" which allows employees to deduct up to £1k in tech purchases from their salaries before tax.
Developers also want to work for Rocketmakers because of the type of work they get to do. We take on innovative projects that post interesting challenges, use robust and scalable software architecture, and (thanks to our Ethical Project Selection Policy) that everyone can be proud to work on.
Winners of the UK Dev Awards will be announced at an awards ceremony at the Montcalm Hotel in London on Thursday 23rd February 2023. Good luck to all other finalists!