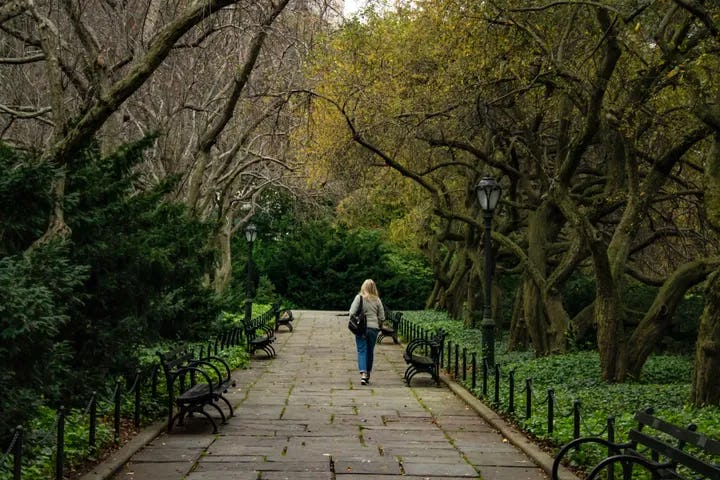 Rocketmakers Top 10 Wellbeing Tips for Working from Home
Rocketmakers' founders, Richard Godfrey and Keith Walker were keen to grow a company culture that was supportive and understanding from the start. A huge aspect of this is promoting good mental health and physical wellbeing, something that has become even more vital in the last year.
Rocketmaker's graphic designer John Grigg now acts as a lead advocate for all wellbeing issues. When the first lockdown began last March, he began assembling a document now known as the "MedKit," which lays out all support everyone at Rocketmakers may need while working from home. You can read more about how we are helping our crew stay mission fit in our recent blog post.
We'd like to share the resources we have collected plus our crew's tried and tested methods to manage their physical and mental wellbeing whilst working from home.
Create the right home office set up
We all know having the right home office set up is critical to having a productive day working from home. Although it is natural and necessary sometimes to have the odd day working from bed, it's good to have a dedicated area where you do your work.
If you've struggled with back and neck pain in the last 12 months, it's probably because you haven't mastered the right ergonomics for your work station. Make sure you're sitting right at the back of your chair so your back is well supported and you are using a chair that you can adjust the height to make sure you're in the right position in relation to your desk. To avoid hunching over your screen all day, make sure to raise your laptop by putting it on top of books or containers so the top of the screen is at eye level. Check out this video for a handy demonstration.
If possible, try to create some separation between your workspace and living area either by working in a spare room or using a curtain or storage unit to zone off an area. Be creative with the space you have, you could turn a cupboard into a small home office. Make sure you're getting as much sunlight as possible by sitting near an open window where you can also ensure fresh air is circulating. Embrace having a new area to work from which you can decorate and arrange however you like, make your desk creative, inspiring, and homely by displaying flowers, lighting candles and using comfy cushions. You could even try visualising your to-do list with a pinboard, wall chart or whiteboard.
Find a daily routine that works for you
The one great advantage of working from home is being in control of your daily routine and planning your day around when you are most productive. Keep things fresh and find what works for you through trial and error but don't forget the basics - getting a good sleep pattern, daily washing, limiting screen time and getting fresh air will often do you a world of good.
Freelance journalist Daisy Buchanan provides some advice after working from home for 8 years. "There's only one rule: if part of your routine doesn't feel right, change it up. And if it still doesn't feel right, ask yourself when you last ate, slept or washed. Nearly every professional drama and disaster that I have encountered over the last few years hasn't seemed nearly so bad after a hair wash, a walk, a nap or a banana."
Beat procrastination by eating the frog
Our number one tip for fighting procrastination when working from home is to eat the frog. This is a great method for anyone who has a hard time sticking to a productivity system, gets a lot done but isn't making progress on the important stuff or if you're someone who feels overwhelmed by their to-do list and has trouble deciding what to work on at any given time.
The first step is to identify your 'frog', this is the hardest, most important task of your day. Make sure it is just one task and then 'eat it' or complete the task. This means you can tick off your most important task first thing in the morning and don't give yourself the chance to put it off until later. If you repeat this every day, you'll be amazed how quickly small, consistent steps add up to big accomplishments!
Schedule in breaks into your daily routine
Make sure you're getting the most out of your working day by scheduling in time for focused breaks. Take time away from your desk and try a lunchtime walk, a 20-minute power nap, meditate or work on a craft project. If you find it hard to draw your attention away from your work, we recommend using Batched Inbox, a Gmail extension that delivers emails only at times you specify throughout the day, so you can focus on the task at hand or enjoy a distraction-free break.
If you need a gentle nudge to take a break, you can use the Move app which alerts you to stand up and do a tiny exercise throughout the day. Similarly, you can use the computer reminder app Awareness which records how long you have worked on your computer non-stop and will alert you after a set period.
Set yourself boundaries
Although an advantage of working from home is the flexibility it brings, it's still important to maintain strict work boundaries. This might mean you schedule your lunch break at a regular time or you make sure to sign off work at a certain time every day. It's so important to keep some time free for relaxing, turn your notifications off and set up an automated response on your work emails so your colleagues know when to expect a response.
If you use Gmail for your emails, some handy Chrome extensions can help with setting boundaries when it comes to those non-stop work emails. The extension Inbox when ready allows you to hide your inbox entirely so you won't be bothered by incoming messages and existing ones so you can focus on writing important emails and other tasks. Additionally, the extension Boomerang allows you to write emails in advance and schedule them to be sent later as well as set up automatic reminders to follow up if you don't hear back. This is great to use on a Friday afternoon when you can schedule emails to be sent out on Monday morning to keep your weekend clear.
Practice Mindfulness
It's been a year now since we've had to make the gruelling daily commute but I think most people are even starting to miss their time in the traffic jam. Above all, I think what people are missing the most about their journey is the time to tune out and decompress after work which is particularly hard to simulate now when the lines of home and work life are so blurred.
When working from home, it's even more important to take some time for yourself to practise mindfulness whether that is through daily journaling, short meditation videos or online yoga classes. Lots of our team listen to a mindful podcast or read a book after work as this is a great way to zone out of daily tasks and it will keep you company if you're living alone. If you're struggling to get to sleep, we are big fans of the apps Headspace and Calm.
Schedule in regular exercise
I'm sure there are mixed feelings about gyms being closed but nonetheless, regular exercise is vital for decreasing stress levels and increasing serotonin levels and can be used as a natural antidepressant. There is a range of at home workouts to try on youtube or using online subscriptions, make the most of lockdown by trying out a new exercise class in the comfort of your own home. You can get to know your local area better by taking up walking, cycling or running. For beginners, the couch to 5k app, is a great resource for helping you get started on your running journey.
Make time for social activities
Lockdown has been a particularly tough time for many of us who haven't been able to see friends and family as much as we would like to. However, it's essential we still arrange social time when we can. This could either be done virtually with friends or family, keep it interesting by trying out new ideas, for example, a book club, craft club or virtual co-working to avoid the Zoom fatigue. Remember to make the most of meeting friends safely outside for a walk or picnic or join in with organised sport as nothing beats face to face contact.
Volunteer your time
Why not spend the time you would have previously spent commuting volunteering in your local community. You could assist an elderly or vulnerable person nearby who is shielding or put your name down to help at a Covid vaccine clinic. Alternatively, join in with The Crisis Project, a scheme set up by maths student Soumya Krishna encouraging people to write letters of kindness to key workers or sign up to the CHD Living Homes "Adopt a Grandparent" campaign for elderly people who don't have grandchildren of their own.
Reach out if you need to
If you feel you need some expert advice or an impartial ear to talk to, don't hesitate to reach out to someone in your community. If you need something confidential, you can use the Counselling Directory to help find a professional counsellor and Mind Charity has some helpful resources. Additionally, we have linked some support groups that are local to the South West such as Talk Club, Talking Therapies and NHS Services.
At Rocketmakers we leverage our experience to build innovative software for companies of all sizes. If you have a vision for a project and you need a technical partner to help you design, develop and deploy it, get in touch: [email protected]
Image source: Gautam Krishnan on Unsplash.