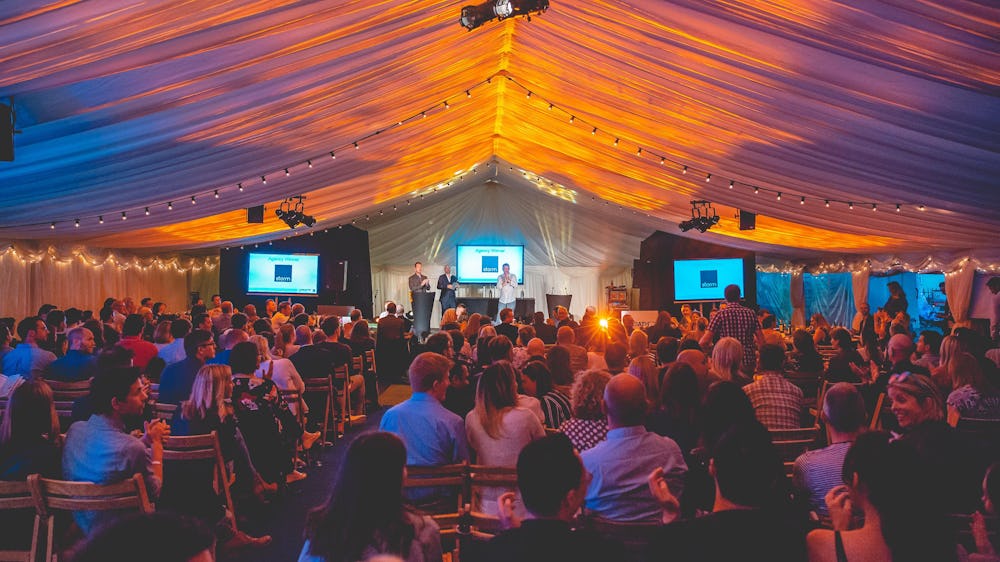 Rocketmakers become Creative Bath finalists in 2022
Following the recent revelation of this year's Creative Bath Awards finalist nominations, there was a lot to celebrate at Rocketmakers HQ!
Rocketmakers was nominated in the Agency, Innovation, and Website & App categories, and developer Ben Long was nominated in the Young Creative category.
The Creative Bath awards ceremony will be held on the 21st of July in a large marquee on Queen's Square. With its relaxed and informal atmosphere, the event has long been one of the calendar highlights for the city's creative community. 
Rocketmakers has won six previous Creative Bath Awards, and we hope that we are in with a chance of another award this year. 
Our Agency nomination reflects the enormous growth we've experienced despite the challenges of the pandemic. In the past year we've grown from 25 to 56 employees and racked up record revenues in the process. 
Innovation category judges will be examining Beam, Rocketmakers' content management and analytics platform for virtual and augmented reality. Beam recently won a national Go:Tech Award for exemplary use of AR and VR technology.
For the Website & App category, we entered our recently completed software for Hearts & Minds, a platform for connecting new parents and healthcare providers with local mental health support groups. Also included in the entry is the Castle of Cans app, an augmented reality game that helps demonstrate the power of Beam for easily changing content in real-time. 
Ben Long is the third Rocketmakers developer to be nominated in the Young Creative category. Previous nominees have been Patrick Benjamin, and Alice McNeil (who won the award in 2020). Ben was the designer of the Castle of Cans game mentioned above and even created a web app to help enable Rocketmakers weekly Friday morning breakfast order (known as Bagel Creators). 
"After two years of watching the Creative Bath awards take place online, we're really looking forward to returning to the tent on Queen's Square," Rocketmakers CEO Richard Godfrey said. "These awards are a great showcase for Bath and the enormous reservoir of creative talent in this city. We are really proud to be finalists, and wish all of our fellow finalists the best of luck on the night!"