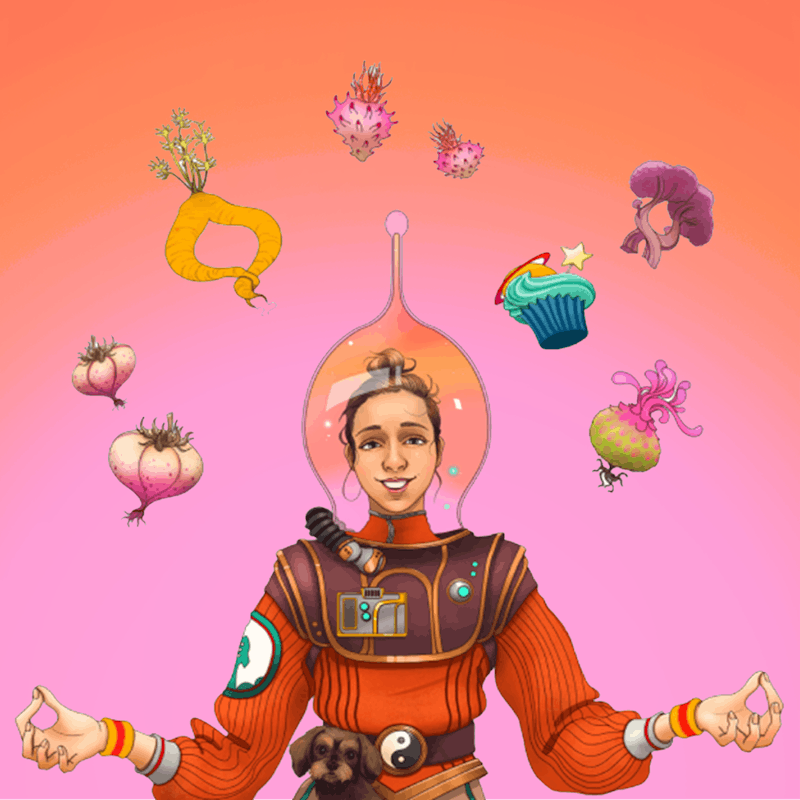 Life beyond startup
Briony Phillips spent much of her childhood in Bath, and took the chance to move back to the South West after a career change in 2016. Since then she has been active in a huge range of initiatives and organizations right across the sector, from the Leaders Collective she founded with Ben Shorrock of TechSPARK, to designing and delivering the Quarterly Investment Briefing to help local investors network, share and learn. Most of all, Briony is perhaps best known for her role as Scale-Up Enabler at the Engine Shed, a position she held for two years until the autumn of 2019.
Since then Briony has been putting her expertise in the scaleup sector to work at Rocketmakers, where she holds the dual positions of Scaleup Lead and Marketing Manager.
Since she is so well known, and since anyone who is everyone in tech is interested in what she's up to, we asked Briony to spend a few minutes telling us about her latest news and what her first year at Rocketmakers has been like.
Rocketmakers: Hi Briony, first of all, can you please explain exactly how you define what a scaleup is? It's a term that you hear a lot but I think the definition varies a bit from person to person.
Briony Phillips: I'd be happy to, and you are correct that it's a slightly confusing term - pretty much everyone providing support for scaleups has their own definition. There is an official definition provided by the OECD [the Organisation for Economic Co-operation and Development] which suggests a scaleup is a company that has grown 20% or more every year for the last 3 years either in turnover or employee numbers.
As far as Rocketmakers is concerned, scaleups are usually companies that need support to rebuild their existing software which might have been patched together or built offshore and is no-longer robust enough for the growth they are anticipating or experiencing.
RM: That's great, thanks! So why exactly does Rocketmakers need a Scaleup Lead then?
BP: Scaleups are really exciting! And they are the fastest growing part of the economy. According to the latest data from the Scaleup Institute, 5.7million SMEs generate £2trn for the UK economy. Of this total, the 34,000 scaleups contribute half, yes £1trn. In my opinion they are exactly the sort of company where Rocketmakers' commitment to high quality, cutting edge software design works best.
RM: Isn't the growth rate for startups even faster sometimes? Why not focus on these exclusively?
BP: I guess any company at any stage can be exciting, but I'm really drawn to the scaleup stage.
A typical scaleup scenario is a company which has created a minimum viable product (MVP), proven that there is a market, and successfully raised money for growth. It's particularly exciting for software scaleups because the opportunities for scaling can happen so quickly, and there are no limits on how far you can scale. Outside of software, we are able to help scaleups in all sectors to build the software they need to facilitate further growth or to innovate in a new market.
RM: So it sounds like scaleups already have everything they need. Why would they want to work with Rocketmakers?
BP: Scaleups are in a great position, but they often still need help.
During the startup phase, most founders focus on getting their MVP designed quickly and cheaply. That makes sense - an MVP normally just needs to prove a concept and service initial customers.
But then, after raising money they might find that the system they built is creaking. To grow rapidly they need a new app, built using the sort of solid software architecture they couldn't afford as a startup. That's where Rocketmakers can provide real benefit.
RM: But why work with Rocketmakers in particular? Isn't this something any software developer could do?
BP: This is something Rocketmakers excels at. As a team we are experienced with working with startups, so we understand exactly the sorts of limitations an MVP is likely to face. We are also very experienced at building robust, scalable apps which can become the foundation of a business, and not just a proof of concept.
RM: I suspect knowing Scaleups is something you excel at too, thanks to your time as Scaleup Enabler at the Engine Shed.
BP: I'd like to think so - but there's always more to learn. Actually one of the exciting things about coming to Rocketmakers is that I am continuing to play a role in promoting Scaleups in the South West through the Investment Activator Programme at TechSPARK. I'm one of two "Investment Activators," and I help promote the flow of equity funding into the region by holding events and publishing content.
RM: And your role as Investment Activator is part of your role as Scaleup Lead at Rocketmakers?
BP: Not exactly - my role with TechSPARK is separate, but my time is funded by Rocketmakers. The Investment Activator Programme is a collaboration between several private and public organisations, and my role as Investment Activator is Rocketmakers' contribution.
RM: Wow, that's cool! How is the programme going so far?
BP: So far so good, although the pandemic has obviously made holding events a challenge. The Autumn edition of our popular pitching event, Silicon Gorge, has gone virtual and we actually got more interest from founders and from the investors too.
RM: And what other hats are you wearing at the moment? I get the feeling that you probably have more than just your Rocketmakers and TechSPARK work keeping you busy.
BP: Yes, actually my scaleup and marketing work is three days a week, the investment activator one day a week and I spend the final day each week on my personal business, Eat Better with Briony. I'm a qualified Nutritional Therapist, and work with individuals to help them make food, supplement and lifestyle changes to be happier and healthier.
RM: That's impressive! Okay, I gotta ask, considering your contacts in the tech industry, is there any chance of an Eat Better with Briony app appearing anytime soon?
BP: I wouldn't rule it out. I'm certainly really passionate about how food can help you feel better if you make the right choices.
RM: Thanks for taking the time to talk to us, and good luck with your new role - err.. roles!
BP: It's been great, thank you!
At Rocketmakers we leverage our experience to build innovative software for companies of all sizes. If you have a vision for a project and you need a technical partner to help you design, develop and deploy it, get in touch: [email protected]