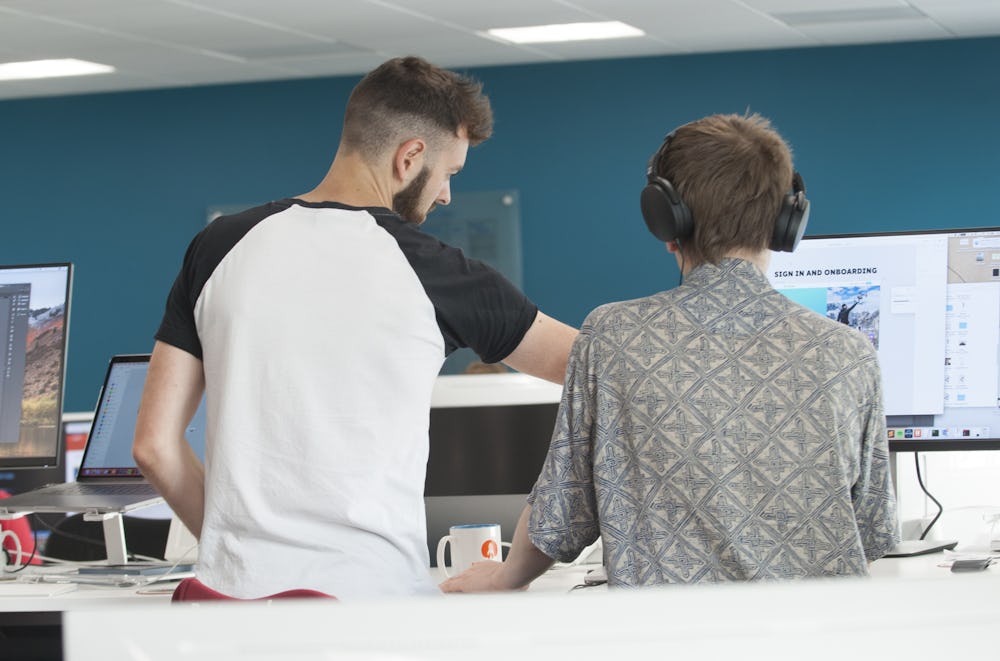 How Rocketmakers use no-code platforms to create better code
Several very popular low-code and no-code systems for creating websites, smartphone apps, and even databases have appeared on the market recently. They are extremely user-friendly, and require little or no coding knowledge to use.
Despite being known for our coding skills, Rocketmakers regularly uses no-code development tools as part of our process. They are especially useful at certain precise points in the early stages of a development cycle.
If you're considering a new digital innovation, the question is not whether or not to use no-code, but when.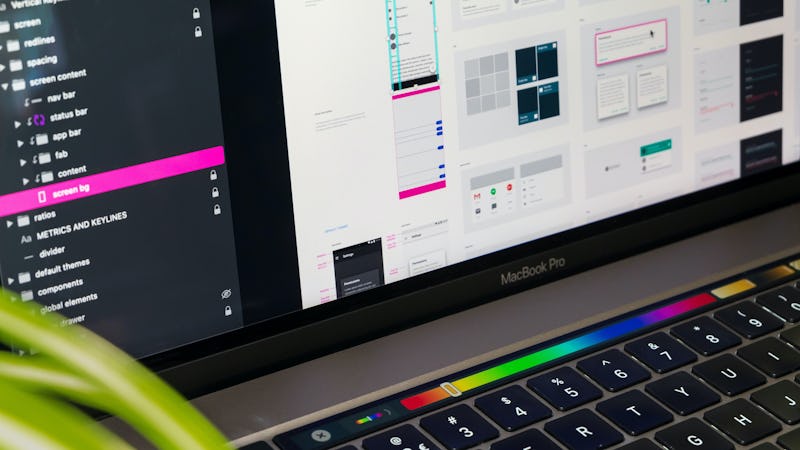 Why Rocketmakers uses no-code
In the early stages of a project, there are few better ways to get a prototype application into the hands of end-users quickly and cheaply than no-code development.
Still unsure about what a no-code platform is? You've likely heard of at least one: Squarespace. This is a no-code tool which can help anyone build a professional looking website.
Bubble.io is a similar tool with a similarly user-friendly feel, but for building smartphone apps.
Need backend development but don't know .NET or jsnode? Try Airtable - a no-code solution for building databases.
These are just some of the many no-code and low-code tools we use at Rocketmakers, and we are constantly testing new tools as they come online. But why would a dedicated team of coders be so eager to work with no-code tools?
No-code platforms have drawbacks, but they are much faster than traditional coding methods. And when it comes to the initial testing phase of a development, speed matters.
This is a process known as user experience (UX) design. A good UX process examines a proposed app from first principles, checking to see exactly what problem an app is meant to solve, what features are "must-haves," and which ones need to go. When done well, this process can ensure a new innovation is exactly what users want, and fits their needs precisely.
The UX process relies on experimentation. Some concepts that seemed perfect at the beginning of a process turn out not to fit what users really want. Sometimes ideas are pretty close, but still need tweaking to be effective. The faster an app design can have its ideas tested and refined, the better.
Because they are faster to build, a no-code application gets into the hands of testers more quickly. Following feedback from these testers, no-code tools make it straightforward to add, drop, or rearrange features with minimal effort. Once the UX process is complete - and only then - it is time to build the design using full code.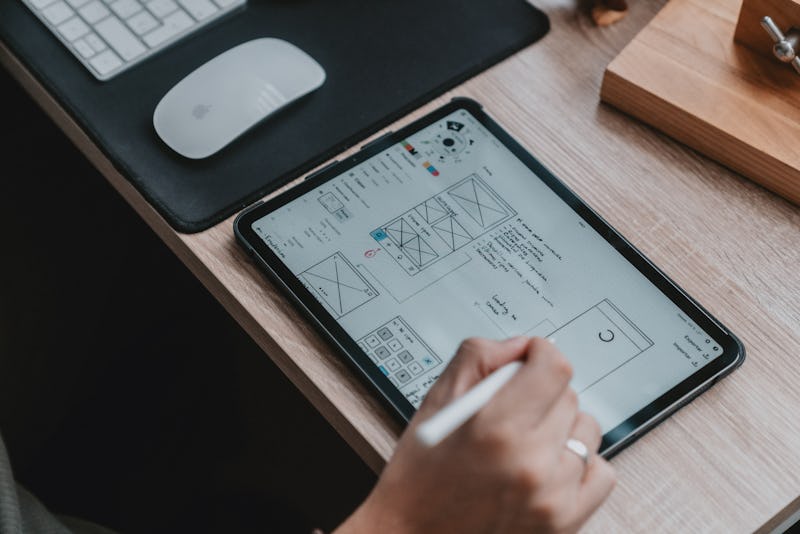 When no-code isn't the best option
Given how easy a no-code app is to build, you might wonder why anyone would bother to rebuild an app with full code at all. If the UX process has produced a no-code app that's exactly right, why bother to rewrite it in ones and zeros?
For all of their advantages, no-code and low-code platforms also have serious disadvantages which grow substantially over time.
First and foremost, these no-code apps tend not to be designed to scale. An app built with a simple drag-and-drop design may work really well with 100 users, but will likely buckle under the strain of 10,000 users. No-code may be ideal for an app which performs a simple function and is only used by a handful of users, but for an app which may become the centerpiece of a thriving tech scaleup, it would be a disaster.
No-code platforms are also good for providing lots of options for features, but they may not include all of the options you want. While no-code provides flexibility in the early stages, as a company grows (and an app's functions need to grow), a lack of options can restrict progress.
The attractive starting price of no-code platforms can also become pretty unattractive as your user base grows. Prices tend to start low to attract customers, and then rise with new users, server calls, or gigabytes of data. By the time an application has grown to thousands of users, the running cost could easily outstrip the cost of a fully coded solution.
But the biggest reason not to build your business on a no-code build is the vendor tie-in. Switching to a fully-coded app after the prototype stage is easy, but it is much harder when the app is live and there are hundreds of paying customers to keep happy. Such a transition might require users to reinstall new versions, and transferring data from a no-code database will likely be painful and time consuming.
And even if you are ready to accept all of these restrictions, any business which is dependent on a no-code provider is subject to sudden price changes, or (much worse) the platform becoming outdated or obsolete.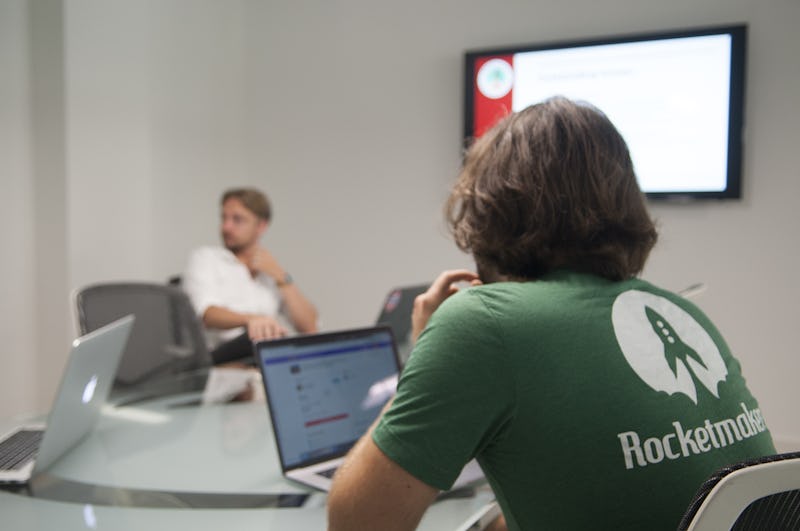 Test with no-code, grow with full-code
Unlike no-code, a full-code app built by Rocketmakers is completely customizable, built to scale, and gives you total ownership of your digital product.
Interested in learning more? Get in touch with Rocketmakers today and ask how we can use no-code to help with UX design, and full-code to provide a scalable application designed exactly for your company's needs.
At Rocketmakers we leverage our experience to build innovative software for companies of all sizes. If you have a vision for a project and you need a technical partner to help you design, develop and deploy it, get in touch: [email protected]