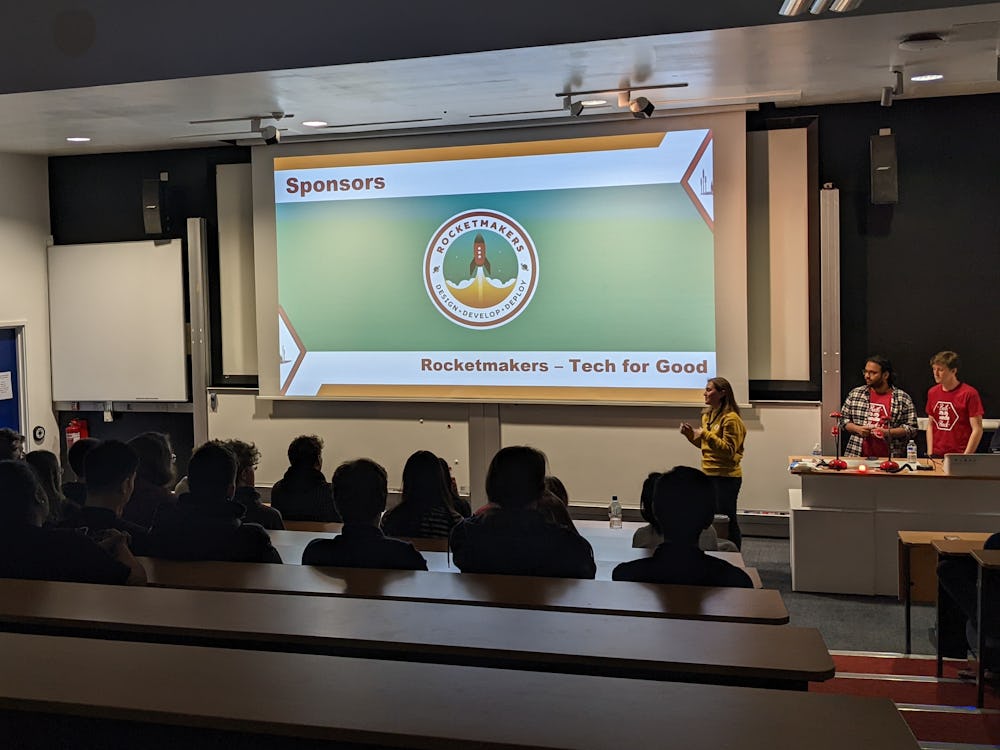 Hackathon season at Rocketmakers
Over the last couple of weeks, crew members from across the business have been fortunate to be involved in a couple of hackathons organised by our colleagues at local universities. These events provided a chance for us to connect with the next generation of talent that will be leading the tech industry in a few years, and to experience the creative design process first hand in the wild.
For the uninitiated, a hackathon is a structured event that is run over a few days and is designed to help teams of people develop technical solutions to specific problems. The teams all start with idea conception and build out a business plan, sometimes even resulting in a technical demo or working prototype. At the end of a fixed period of time (which can include mentoring and training sessions), the teams will pitch their ideas and progress in front of a panel of judges. 
On Sunday 27 March our Chief Operating Officer, James Routley enjoyed judging the innovations created by students from Bath Entrepreneurs as part of their 24hour hack, Launchpad. The eight teams presented their projects on Sunday morning and their creativity and ambition were palpable! The winning team, ​​DYM (pictured below) built an app to customise digital experiences for neuro-diverse users.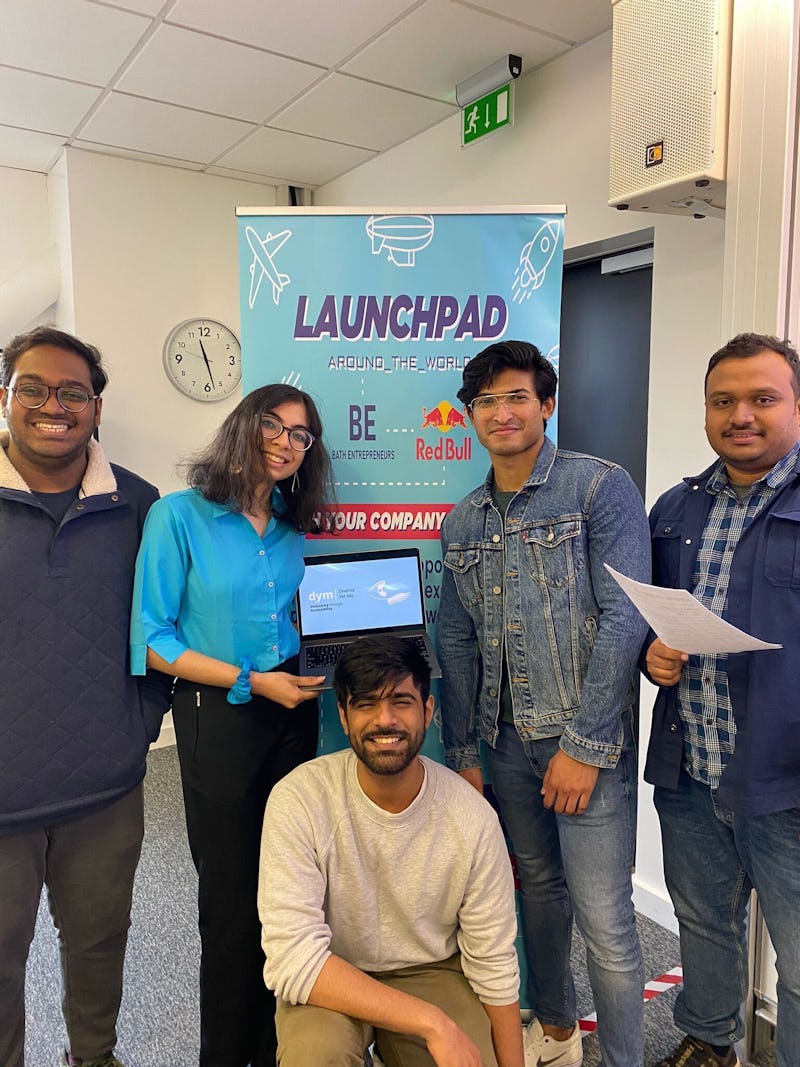 On Saturday 2 and Sunday 3 April, we joined Bath Hack 2022 for their annual hackathon event hosted at the Bath University campus. Crew members Sara, Rob, and Brie all spent time with the 27 teams on Saturday helping them to refine their ideas, understand the opportunities and realities of working in the tech industry, and answer their questions about Rocketmakers. On Sunday, our Solutions Architect Matt joined the event as a judge. The 27 teams presented their ideas and even working prototypes and the judging panel had a tough job to select the winner. 
Rocketmakers sponsored a specific track focused on 'Tech for Good' - an area that we are particularly passionate about. Our brief to the teams was for them to come up with innovative ideas that utilise cutting-edge technology to help solve significant social problems. We asked them 'How can technology help us to advance as communities, as inhabitants of planet earth and custodians for future generations?' As with everything at Rocketmakers though, we didn't want them to get too carried away with social and environmental impact, we invited them to think carefully about how it will thrive in a commercial world.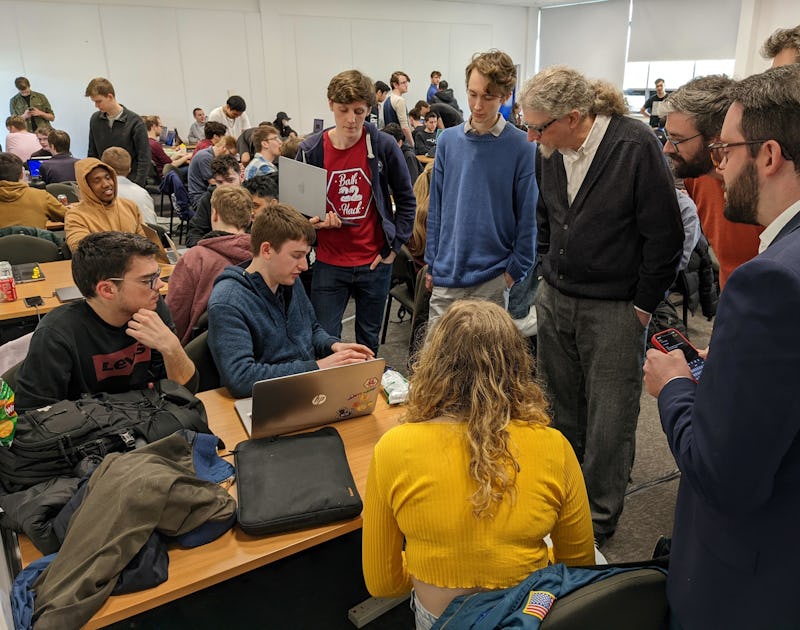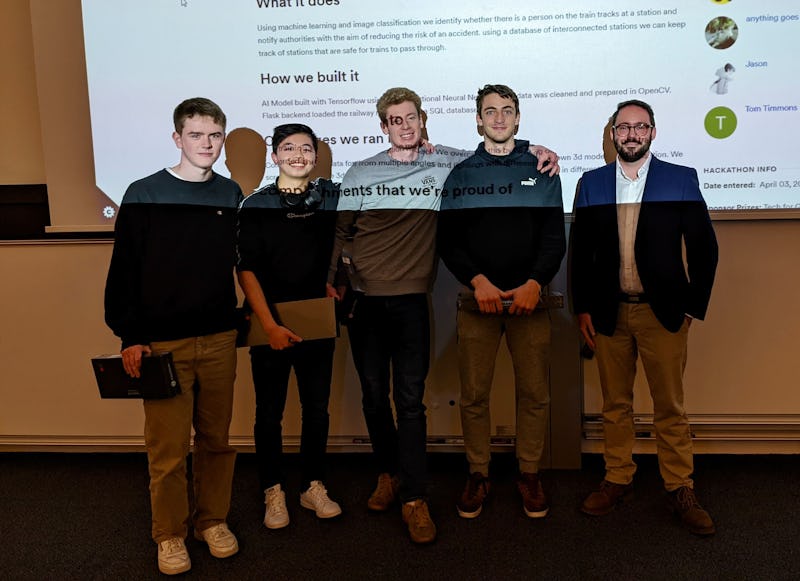 We thoroughly enjoyed spending some time with the next generation of tech industry talent and were impressed with the level of innovation and progress that's possible in such a short space of time!
Rocketmakers is a Queens Award winning software development agency. We design, develop and deliver innovative software, apps and websites for startups, scaleups and large organisations who are working to have a positive impact in the world. From virtual work experience to blogs about our own journeys in tech we take our responsibility to inspire and equip the next generation very seriously. Contact Sara to find out more: [email protected]