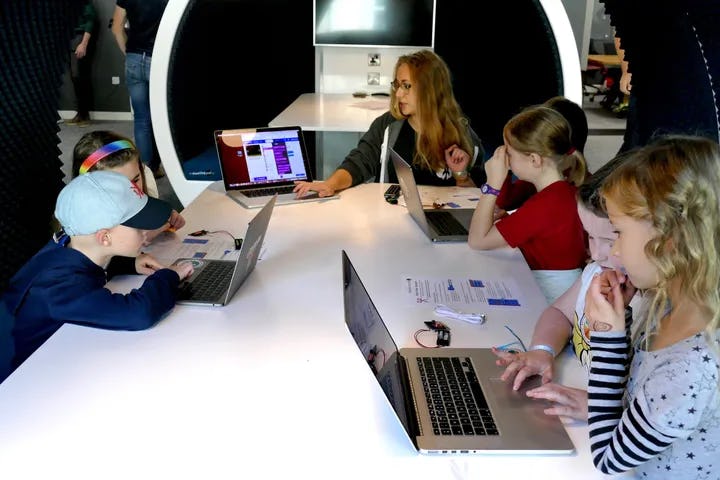 Encouraging young people to consider careers in tech
We love working with young people and inspiring the next generation to get involved in the innovative and creative industry that is software development. Our team members come from all sorts of different backgrounds, from computer science university graduates to an ex-chef, and from Mayden Academy bootcamp graduates to someone who trained on the job while working part time at Sainsburys!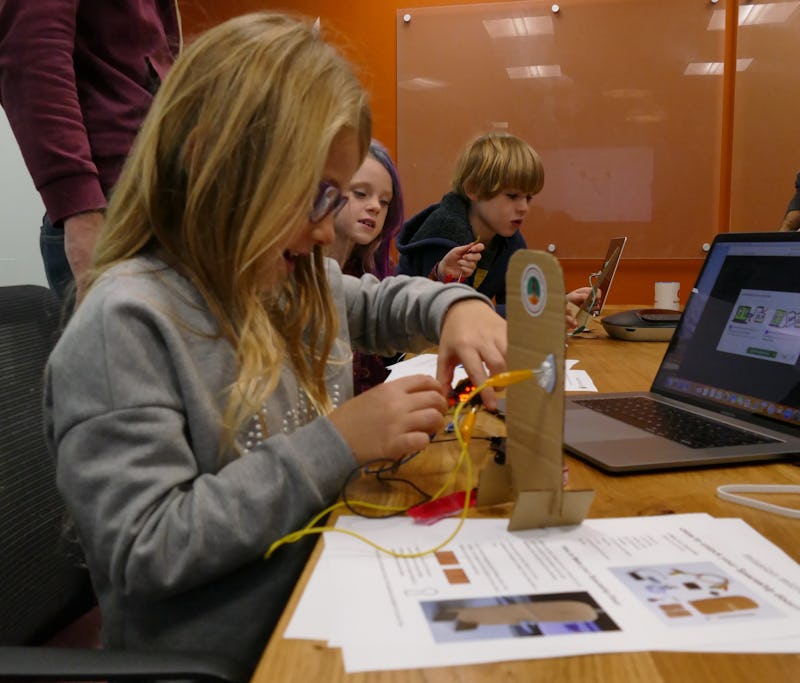 Coding for kids at Bath Digital Festival
For Bath Digital Festival 2018 we ran a hands on workshop for kids aged 6-10 to learn some basic coding skills.
Our fantastic interns Alice and Juliette led the main sessions, leading the kids to move around blocks of logic on screen before downloading the code to program the microbits.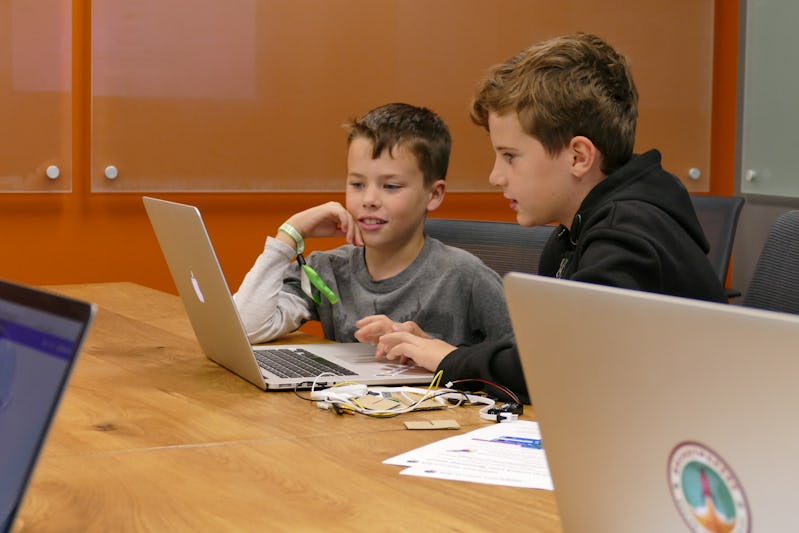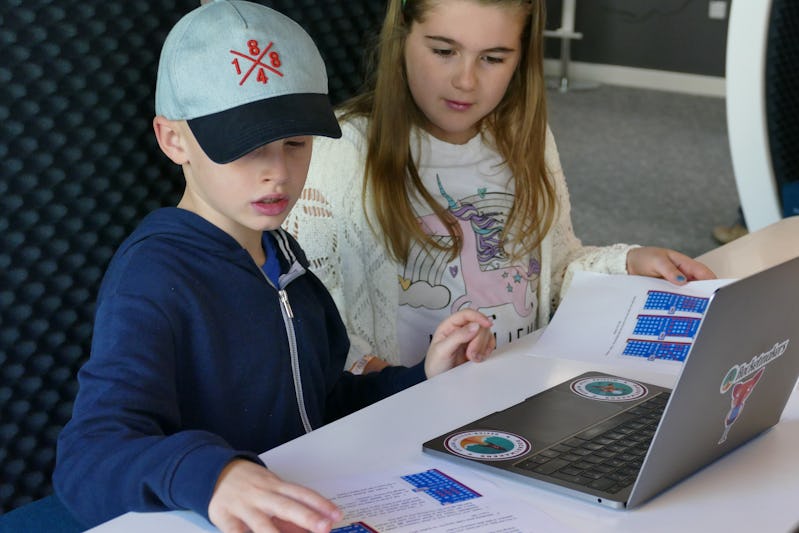 Rocketmakers developer Ben then showed the kids how to play our very own VR game where they competed in firing arrows at targets in a virtual space environment.
We believe the best way to increase diversity in the tech sector is to get children from all backgrounds involved from a young age, and we had a lot of fun teaching them coding skills on a Saturday morning. Can't wait for next time!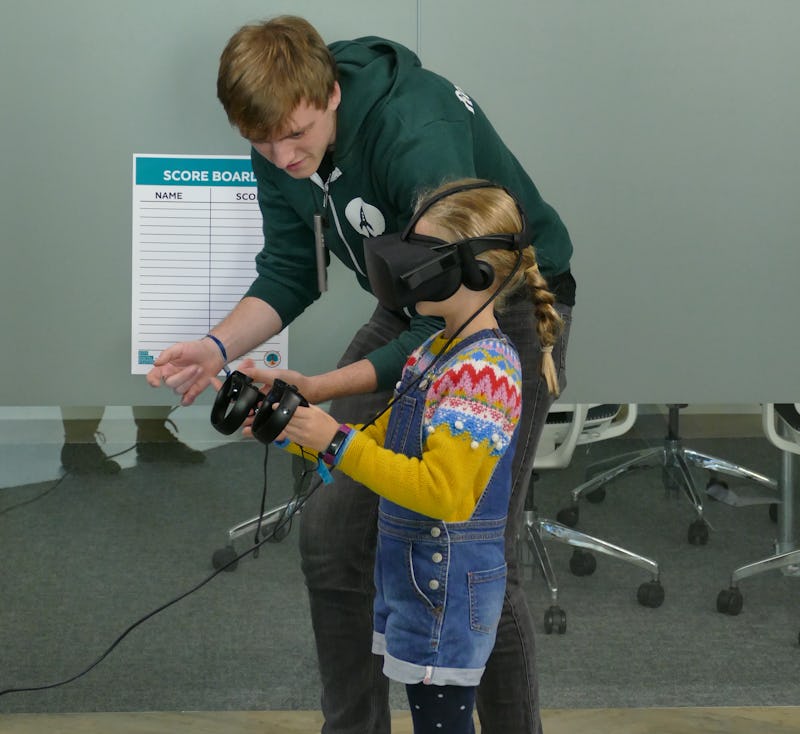 Young women's work experience week
Since the kids coding event, we have also run a work experience week for young women interested in tech, and we often have young people in to see the office and chat to us about the work we do and their own career ambitions.
During the work experience week we took the students - aged 15 to 17 - through the creation of an app from start to finish, giving them an insight into design, backend development, frontend development and product management along the way.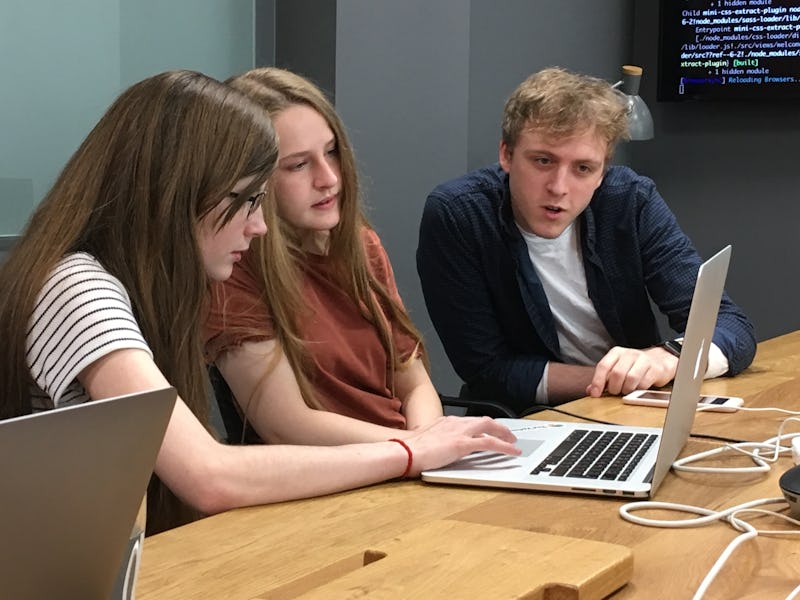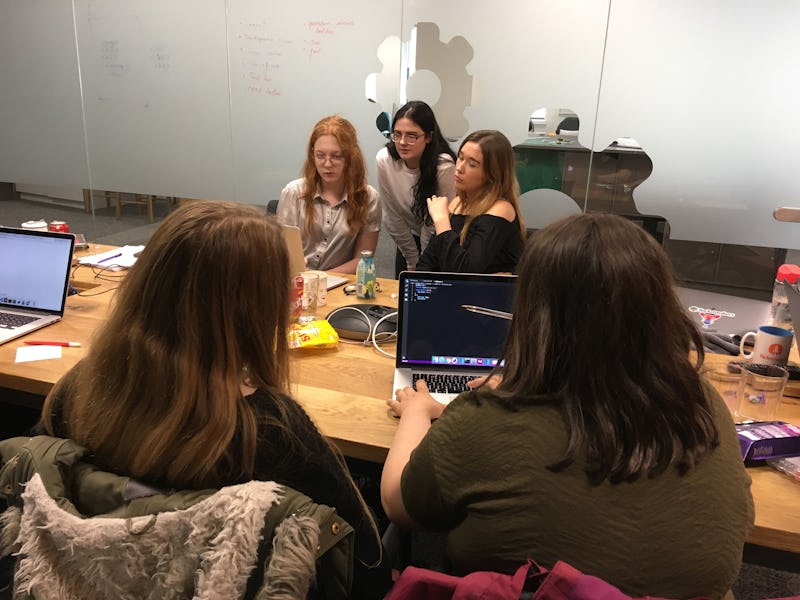 Here's what one of the young women said about the week:
I got a better understanding of a career in tech and enjoyed the variation and friendly atmosphere. I now think it is more of a team environment, and there was lots of information into different routes into tech. Everyone was real fun and nice! :)
Update 2020:
Alice is still with us, now working as a frontend developer.
Juliette is off travelling the world... currently based in Vancouver.
At Rocketmakers we leverage our experience to build innovative software for companies of all sizes. If you have a vision for a project and you need a technical partner to help you design, develop and deploy it, get in touch: [email protected]