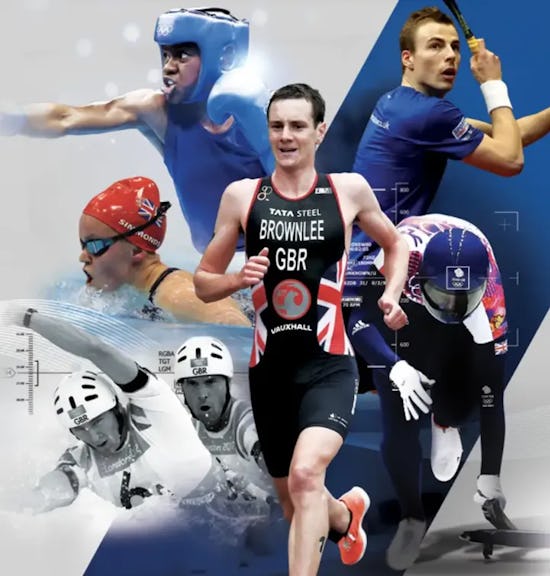 Elite Sport - providing British athletes, coaches, and medical staff with top tech
Rocketmakers has an extensive history of working with the UK's elite sports community, dating back nearly ten years.
It began during an informal conversation with the leadership team of the English Institute of Sport (EIS), and has since expanded into four different development projects. These have been instrumental in the UK's recent surge to international sporting success, and continue to support thousands of British athletes, coaches, and medical staff across dozens of different sports.
Rocketmakers is extremely proud to have helped the UK become one of the top sporting nations in the world, but we are even more proud that, when they need innovative new software, UK Sport and the EIS continue to turn to Rocketmakers.
The Performance Data Measurement System (PDMS) was commissioned by the EIS as a tool to reduce the occurrence of injury in elite athletes. Using a smartphone app version of the system, athletes can quickly provide daily feedback covering a range of variables from energy level to training intensity, as well as update any pain or limited mobility from ongoing injuries, or report a new injury with a precise location on the body. As data is acquired, PDMS helps support staff to map out an athlete's schedule for optimal performance at competitions. PDMS contributed to the record-setting medal results for Team GB at the 2016 games in Rio, and was awarded the Queen's Award for Enterprise in Innovation in 2018.
Fireball was commissioned by UK Sport following the success of PDMS. Cycling coach Matt Parker wanted to replicate the success of cyclists attaining "marginal gains," across all sports. This concept was originally inspired by strategies used by the NASA Apollo moon landing programme in the 1960s. Matt approached Rocketmakers in 2018 to create a space-themed programme management tool that would allow top-level views and insight into both successful and unsuccessful medal attempts. Key data that could inform future decision-making can be lost at an alarming rate, so everything about the Fireball design has been calculated to create an exciting user interface that will promote engagement among elite coaching staff.
Team Ineos, now known as Team Ineos Grenadiers, contacted Rocketmakers in Spring 2020 during the first few days of the pandemic. The world-famous cycling team, based at the National Cycling Centre in Manchester, wanted an app to help it track COVID-19 symptoms among its athletes. Although similar software was developed by government agencies by the end of 2020, British cyclists benefited from having their own bespoke application at a very early stage in the pandemic.
The Performance Pathway Hub (PPHub) is a "one-stop-shop" of online news and information resources for sports coaches and practitioners. It includes everything from the latest training techniques, sport-specific online coaching courses, and a digital quarterly magazine. UK Sport asked Rocketmakers to build PPHub to replace an off-the-shelf content management system (CMS) that was struggling to meet their needs. The amount of information that UK Sport wanted to provide access to was vast, and coaching experts should focus on coaching rather than learning to fix the inevitable coding problems which crop up in WordPress or other similar systems. At the same time, UK Sport wanted a sophisticated permissions system to ensure that sensitive information was only provided to the right users. Rocketmakers built a new CMS for UK Sport from scratch, which could be tailored to meet their needs precisely. PPHub is also a "headless CMS," which means the coding and content are kept separately. This ensures that the information coaches enter into the system is always displayed exactly correctly the first time, with no coding knowledge required.
You don't need to be an elite athlete to need unique, high-performance software. Rocketmakers is very proud of its contribution to Britain's sporting success, but we are just as proud of the quality developments we've created for new startups, growing scaleups, and established enterprise companies across many other sectors. If you would like to hear more, get in touch with our business development team today. We would love to hear from you.
At Rocketmakers we leverage our experience to build innovative software for companies of all sizes. If you have a vision for a project and you need a technical partner to help you design, develop and deploy it, get in touch: [email protected]