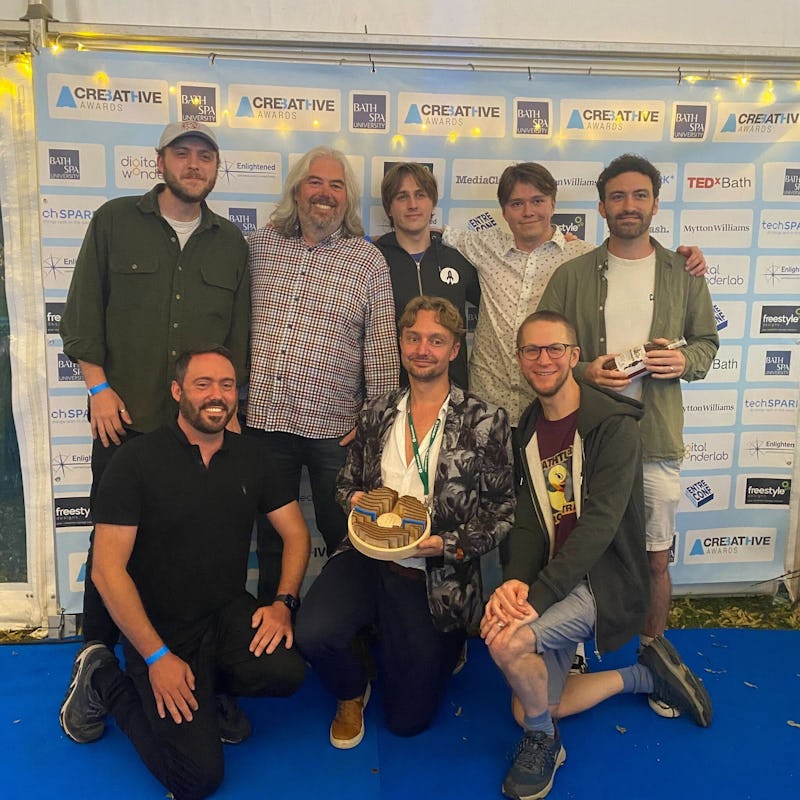 Double Win at the Creative Bath Awards 2023
The Rocketmakers team were celebrating into the wee hours last night after snagging two of the top honours at the 2023 Creative Bath Awards: Digital Technology of the Year and Agency of the Year.
Held in an enormous marquee in the historic Queen's Square, the awards are one of the most anticipated events for Bath's creative set on the summer calendar. With everyone in casual dress and enjoying food trucks, a generously stocked bar, and live performers who mingled through the crowd (including one who was dressed like a pot plant), the 2023 Creative Bath awards lived up to expectations once again!
The Digital Technology award recognized our work creating a new user interface for Spire Global, a leading global provider of space-based data, analytics, and space services. The end result of this project was extremely successful, providing a much better user experience than the original project brief had envisioned, and several developers on the team rated it their favourite project ever. 
The Agency category win recognises Rocketmakers' all around performance as a company. Eight other agencies were in the mix for this award, so this was a category with a lot of competition! Besides being thrilled to be the winners, we're very proud to be in a city with such a vibrant creative sector! 
As per tradition, the award trophies were designed by a Bath Spa student. This year's edition was inspired by the architecture of the streets of Bath, made entirely from cedar wood (making these undoubtedly the most fragrant awards Rocketmakers has ever received).
The party continued after the awards were distributed, helped in part by the bottles of caramel rum which accompanied the winners' trophies. Rocketmakers CEO Richard Godfrey also bought champagne for the team to celebrate the double win. 
Once again, the Creative Bath Awards were a great opportunity to see old friends and meet new ones. We're already looking forward to the 2024 edition!