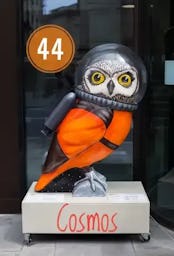 Cosmos the Owlstranaut
Have you spotted Cosmos the Owlstranaut? Situated just inside reception at the Rocketmakers office on Manvers Street, our sponsored owl Cosmos featured in the Minerva's Owls of Bath Art Trail.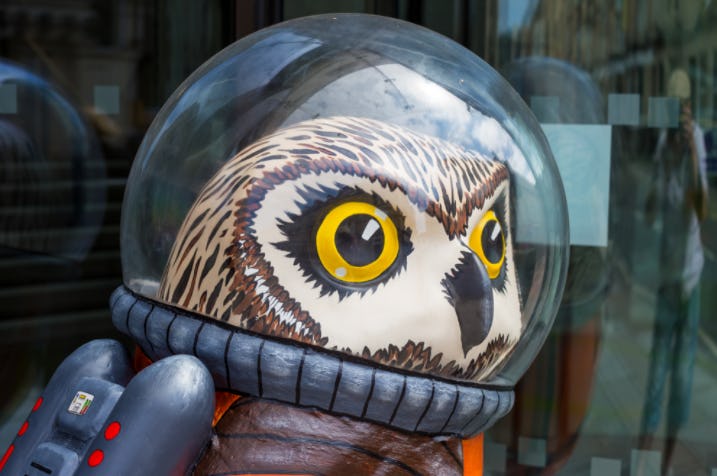 Minerva's Owls of Bath 2018 was a major public art sculpture trail featuring over 80 individually decorated owl sculptures displayed across the city of Bath and surrounding area from June - September 2018. The trail concluded with a charity auction at the Apex Hotel in Bath in October where you were able to bid for your favourite owl. The charity auction raised an impressive £139,200 with all proceeds split between the Owls of Bath charities which included: RUH Cancer Centre, Bath Young Carers Centre, UK Little Owl Project and the Roman Baths Archway Project.
We were honoured to have been asked to sponsor an owl as part of the art trail. We collaborated with artist and model maker Tony Hitchcock to create our unique owl which we think is a great reflection of Rocketmakers. Tony decorated Cosmos in a graphic art style to reflect the Rocketmaker's retro branding. Cosmos wouldn't be complete without his rocket pack, retro space suit and dome helmet. Tony has done an excellent job of bringing our idea of Cosmos alive, he commented: "I particularly enjoy the challenge of fitting a 'costume' to an animal or bird so that it looks as though it could really be wearing it... providing you don't think too hard about how it would do the buttons and zips up."
Since the summer arts trail has come to a close, the Owls of Bath have made an appearance at a pop-up show at the Bath Christmas Markets. You can keep in touch with their goings on at the Minerva's Owls of Bath website. Although the majority of the owls were sold at the charity auction, make sure to keep an eye out for any hidden in around Bath like Cosmos the owl at the Rocketmakers' office.
Check out the photos below and remember to take your own #cosmosselfie when you're passing by.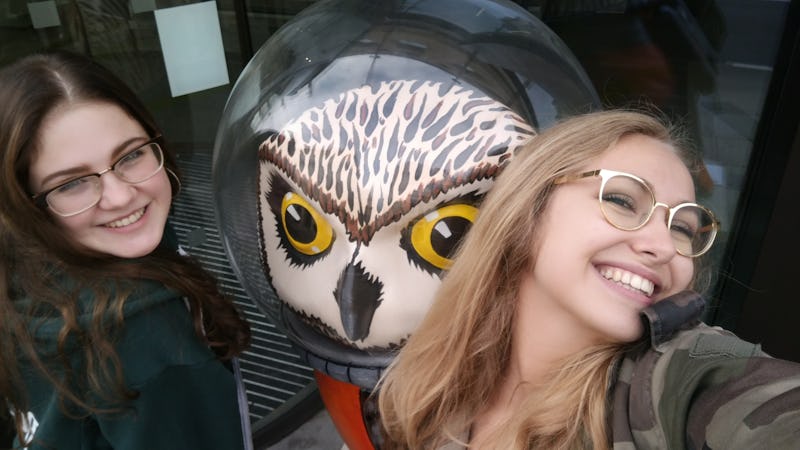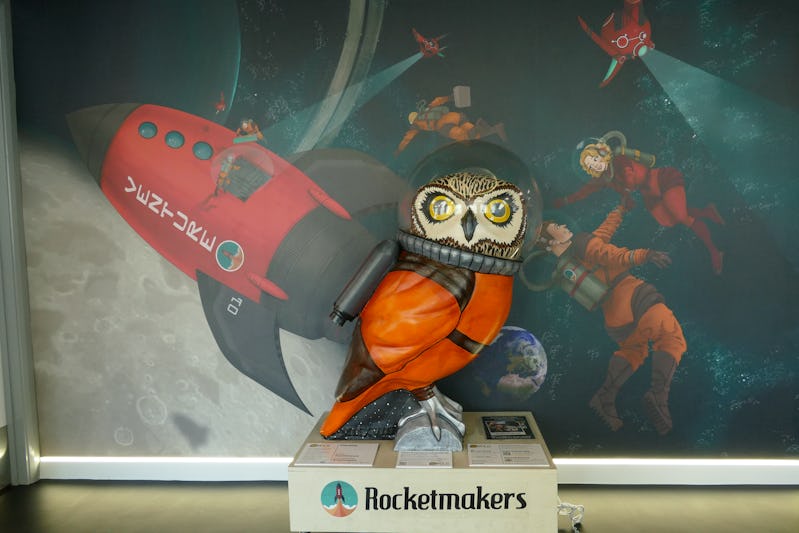 At Rocketmakers we leverage our experience to build innovative software for companies of all sizes. If you have a vision for a project and you need a technical partner to help you design, develop and deploy it, get in touch: [email protected]