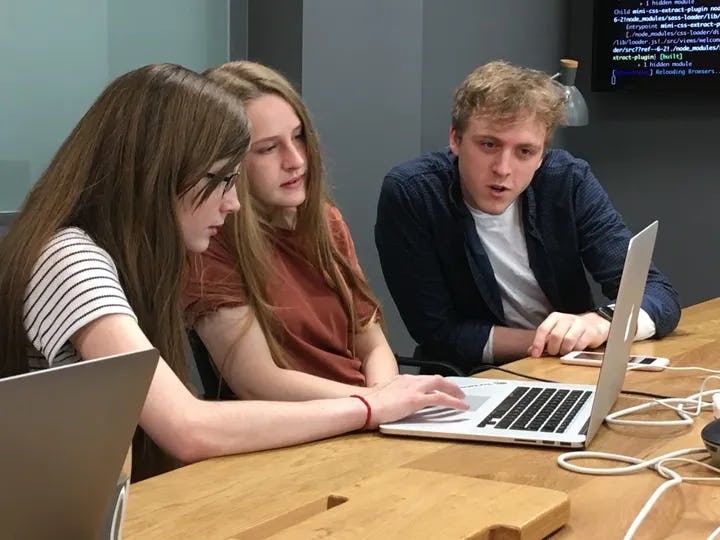 Busting the myths about working in tech
At Rocketmakers we're always looking for ways to engage with our local community and inspire the next generation of innovators. We are strong believers in the power of introducing the world of tech, design, and software development to students from varied backgrounds and with varied levels of experience, and know just how much these opportunities can help to broaden the horizons of young people and encourage 'new blood' into the tech industry.
With this in mind, we've been working hard this year, planning and organising a number of outreach and engagement opportunities for students, looking to provide real life experience of what it's actually like in the workforce and what the "daily grind" looks like for a product creator.
From one-to-one work experience for budding software developers, to industry insight sessions at Bath College and virtual open houses, we're primed and ready to introduce the future workforce to the opportunities and excitement of tech in the South West.
Previous Work Experience
We've run a series of different events over the past few years, looking at different ways to engage with students who may not have considered tech as a career option. One of our favourite events was back in 2019, when we were very pleased to have an all-female team of local students join us for a week of design and development.
The programme introduced the students to the world of tech, demonstrating the variety of jobs and opportunities available in an industry that can often appear to be very male-dominated, isolated, or even too difficult to get started in.
"I got a better understanding of a career in tech."
Throughout the week, the students were taken through the different aspects of building software - from the initial concept, through to user experience and visual design, finishing on the basics of coding and the actual build of a product. We covered a range of topics such as 'what is an API' as well as learning the inner workings of a raspberry pi. By the end of the week, the students had been exposed to the range of roles available in the industry and left with a good idea of what goes on behind the scenes of a tech agency.
"I now think it is more of a team environment."
What became apparent throughout the week was that many of the students held a common misconception about the role of developers and what it's like to work as a developer in the tech industry.
Many expressed surprise at the fact that building an app involves teamwork and that a large portion of a developer's work life is spent collaborating with colleagues to produce the best solution to a product's problem.
"It makes me want to work in it more."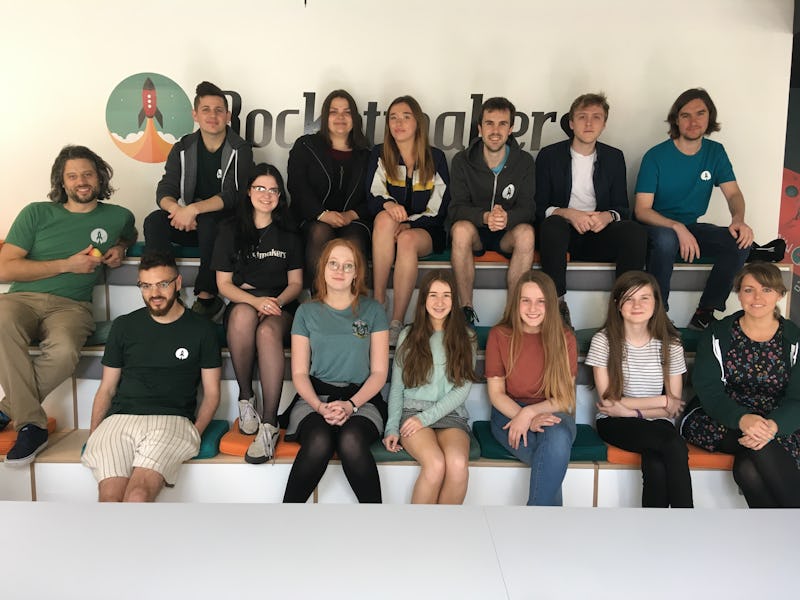 A recent Tech Nation investigation reported that only 19% of workers in the tech industry are female. Further to that, according to Business Inside, the push for diversity in the industry has made little progress over the past few years, with the percentage of black and hispanic employees at major tech firms making up just 1-2% of the tech workforce.
Running work experience programmes, like the ones we've offered previously, can be a great way of encouraging students to explore different career routes and options - looking beyond the standard industries and roles, to more creative and innovative positions.
Rocketmakers is a Queens Award winning software development agency. We design, develop and deliver innovative software, apps and websites for startups, scale-ups and large organisations who are working to have a positive impact in the world. From virtual work experience to blogs about our own journeys in tech we take our responsibility to inspire and equip the next generation very seriously. Contact Sara to find out more: [email protected]