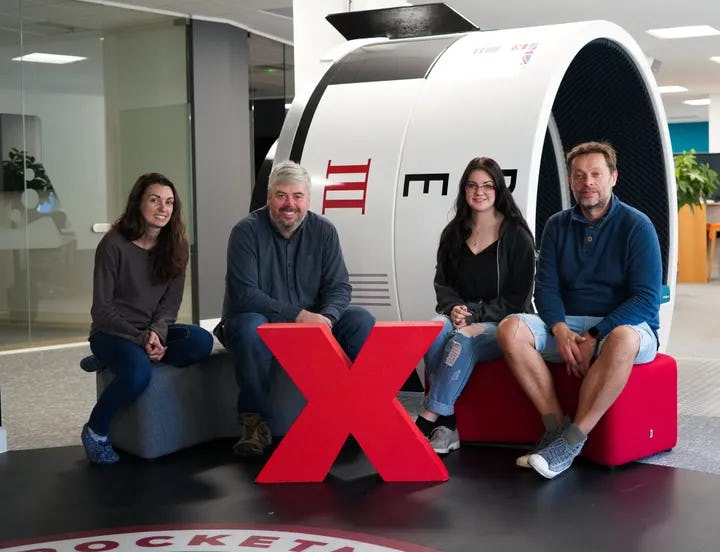 Building an AR app for TEDxBath
We're proud supporters of TEDxBath and this year began the creation of a legacy app. The app aims to showcase not just TEDxBath speakers, but also locations in Bath to which those speakers - or their topics - have connections.
Two newer members of our team, Alice and James, have been working on the app. They managed to deliver a web version to a tight deadline for TEDxBath 2019, and the development is planned to continue to build the fully functioning app, with augmented reality intro, over the coming months.
Our CEO Richard and developer Rob both attended the event to chat to attendees about our plans for the AR app. It was great to meet those who came over to say hello!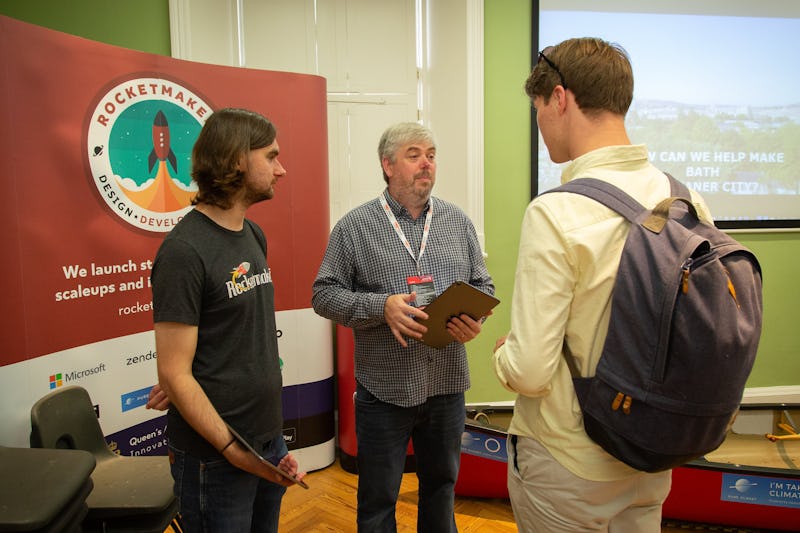 Developer Alice and project manager Hannah also volunteered on the day at the Holburne Museum, photographing attendees sharing their insights and setting up the Innovation Lab space. Our own stand was set up right next to our client and fellow sponsor Pure Planet, who were sharing their "clean commute day" achievements, having offset the carbon used in the build up to and running of TEDxBath 2019.
With a brilliant selection of talks from a diverse range of speakers, locations in the app currently include Fairfield House, home of Haile Selassie (Ethiopian regent and a messianic figure to the Rastafari movement), the Herschel Museum, celebrating the work of astronomer siblings William and Caroline, and the Fashion Museum.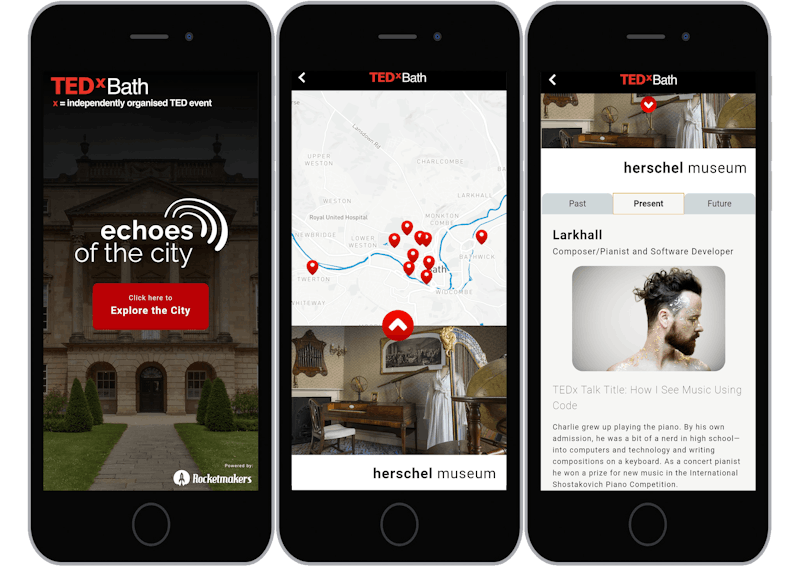 Other speaker locations to be fleshed out over the coming months include St Andrew's School, Oasis Youth Hub, Victoria Park and the Roman Baths.
We're looking forward to continuing to support TEDxBath and connect with others who want to make a positive difference in the world. What better way to celebrate and share innovation, collaboration and creativity in our community!
At Rocketmakers we leverage our experience to build innovative software for companies of all sizes. If you have a vision for a project and you need a technical partner to help you design, develop and deploy it, get in touch: [email protected]