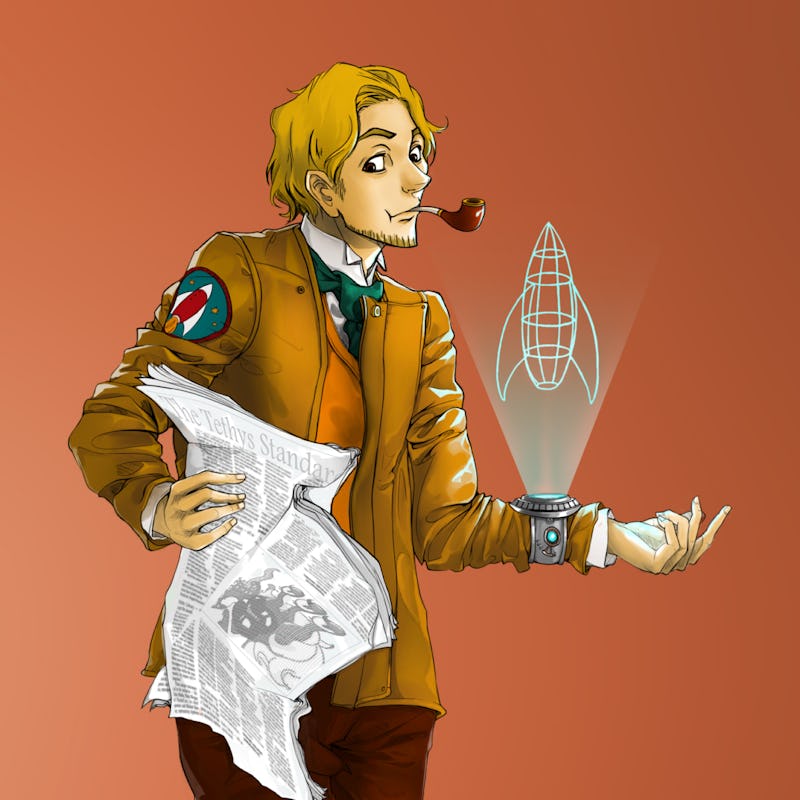 A day in the life of a Rocketmakers Senior Developer
My typical work day has changed a lot since I joined Rocketmakers twelve years ago. I was originally hired as a very junior developer, but as my skills and abilities have grown my role has changed dramatically. I'm now mostly focused on guiding the early stages of new projects, exploring new technologies, and providing support to others.
As a result of my role in the company, my average day is not at all like an average day for most other people at Rocketmakers. Here's what I do most days:
Starting at about 7:45, I usually check my meeting schedule and flag important emails that need a reply that day. I then spend the next hour on non-core project work, trialing new technologies, or doing work on the various "seats" I occupy at Rocketmakers.
As part of the Entrepreneurial Operating System we introduced in 2020, different leadership roles have been distributed across the company. At the moment I sit in quite a few: the company culture seat, the prototyping seat, and the tech-mobile seat. I also sit in on company leadership meetings to represent 'people' and 'engineering.'
From about 9am I usually have a short blast of development work. I typically have 3-4 sessions like this a day, ranging from 15-45 minutes.
Usually at about 9:30 I have a company meeting for one of the seats I sit in which typically lasts until 11am, and then I will have a project "standup." This is a quick meeting to cover what's going on and to set new goals. I am the project lead on three different projects, so these meetings are a regular part of my day.
After more meetings and another session of dev time, I normally break for a run and lunch at 12:30. There is often a company online social event (which we call "donuts") at midday so I am often eating my lunch while taking part in this.
After lunch I will do some work to clear any project backlogs, and then more dev time sessions and meetings for the rest of the day.
My day is always pretty packed, but a really important part of what I do is supporting others. I'm always happy to drop what I'm doing and help people out, and it's not just me that does this. Pretty much everyone at Rocketmakers does the same when they can. We have a great mix of people who really make this an extremely supportive workplace.
One of the most satisfying parts of my work is seeing others take on ideas and carry them through to fruition. When I can, I'm always trying to be a catalyst to support this.
Supporting and trusting each other is really stitched into our company DNA. I was really still a beginner when I was hired to work for Rocketmakers all those years ago. But Richard trusted in my ability to learn and develop, and that trust is what makes Rocketmakers such a great place to work. We've grown and changed a lot in the last ten year, but that trusting, supportive culture is just as strong as ever.
Working remotely has gone better for us as a company than I think anyone was expecting it would a year ago, but I'm still planning to be back in the office full time as soon as I'm allowed. I find that it makes the work/life balance much easier to maintain, and I really miss spending time with everyone.
At Rocketmakers we leverage our experience to build innovative software for companies of all sizes. We are actively recruiting senior/mid level developers so please get in touch if you would like to join the crew. Equally, if you have a vision for a project and you need a technical partner to help you design, develop and deploy it, get in touch: [email protected].