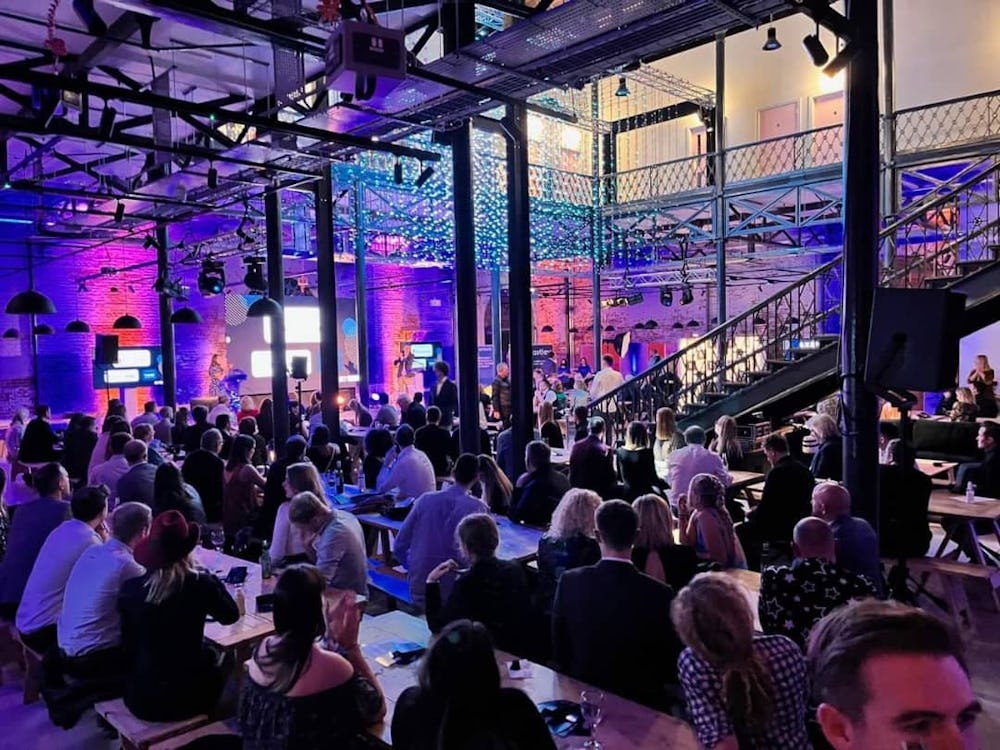 Rocketmakers co-founder Richard Godfrey won another trophy!
At the TechSW Awards in Portsmouth on Thursday, Richard was named the winner of the Entrepreneur of the Year category.
...and that's not all!
Rocketmakers was also announced "highly commended" in the Workplace Culture Award category!
The awards ceremony took place at Portsmouth's amazing Market Hall, which boasts a 15 metre VR dome - the largest in Europe. It was a spectacular night, which we were lucky enough to share with tech leaders from across the region.
We are delighted with the win, and also delighted that our perfect record at the TechSW Awards is alive and well. In 2020 we won the Best Tech Workplace Award, and Richard won the Tech Leadership Award at the inaugural edition in 2019. Rocketmakers was also proud to sponsor the Scaleup Award category (which was won by Bristol-based order fulfilment tech company Huboo).
This is also the latest in a long series of awards which Richard has won for his work in the tech sector, but we think this award is particularly fitting in light of the events of the past year. Richard's skills and experience as an entrepreneur have been hugely important for helping the past year be the most successful in company history.
Despite the many challenges of the past two years, the Rocketmakers team size has also more than doubled since the start of the pandemic. It now includes over 55 developers, designers, project managers, and support staff.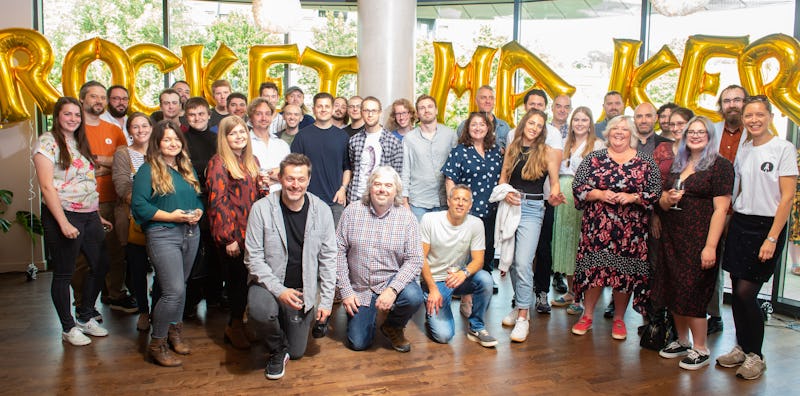 Richard has also successfully managed a thorough company transformation during this period of unprecedented growth. Since late 2019 Rocketmakers has been implementing the Entrepreneur Operating System, or EOS. The changes brought in by EOS have distributed responsibility for important decisions much more widely across the company than ever before, and have given Richard the time and space to focus on Rocketmakers' vision and future (just when that leadership is most needed).
Although the challenging business environment of 2020 and 2021 look set to continue into 2022, Rocketmakers is in an extremely strong position to continue developing innovative, well-designed software which makes the world a better place.
At Rocketmakers we leverage our experience to build innovative software for companies of all sizes. If you have a vision for a project and you need a technical partner to help you design, develop and deploy it, get in touch: [email protected]