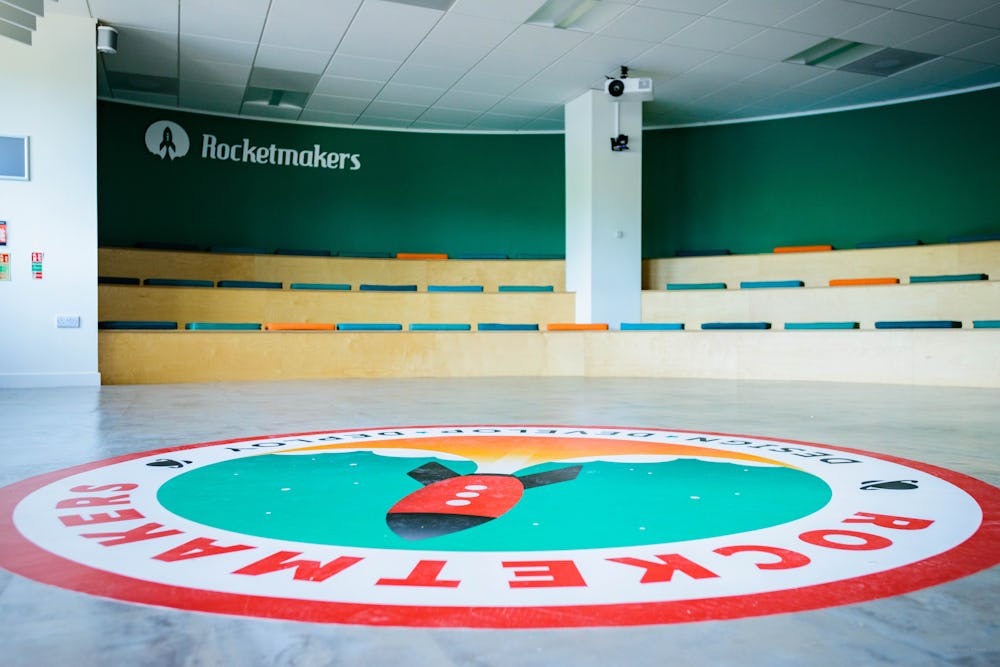 How To Level Up Your Business
At Rocketmakers, we regularly work with companies making the difficult transition from being a start-up to being a more mature and complete company pursuing growth - typically called a "scale-up."
This is a challenging phase in the life of any successful company. In fact, I'd argue that the more successful you've been, the harder this moment can be. 
When we take on clients going through this change, we are usually helping them upgrade their digital product. They often have something designed to secure initial interest from users and early money from investors, but now need something robust enough to cope with rapidly scaling growth and functional enough to attract Series A funding and beyond. 
We've also recently grappled with the challenges of rapid growth ourselves, having begun 2020 with just over 25 employees, and finished 2021 with well over 50. In the process, we've revamped nearly every process in the company, all while maintaining our distinctive company culture and retaining our core values.
Based on our expertise both in building scalable tech and growing our company, here are three things that can help level up any business going through similar challenges.

#1 - Founders aren't the only leaders
It's common for founders in any startup to have a wide range of responsibilities. The reason is simple: when a new tech company is starting out there is a lot to do and not many people to do it.
As a company grows, it's also common for founders to remain extremely central to all decision making. This might be because of inertia - that's the way it's always been done - or sometimes it's because founders are reluctant to give up control over important decisions to other people. 
Whatever the reason, when a founder has to be involved in every important decision this creates a bottleneck that slows growth in the long term. 
In mid-2019, Rocketmakers implemented the Entrepreneur Operating System, or EOS to avoid this very problem. Today, important company responsibilities are divided up among a series of "seats" which anyone in the company can fulfil (based on who "wants it, gets it, and has capacity").
EOS is just one system for redistributing responsibility in a growing company, and there are many other ways to accomplish the same goal. Trying to grow without fully tackling this issue just stores up problems for later, however, so make sure you adopt a system and stick to it!
How we've adopted EOS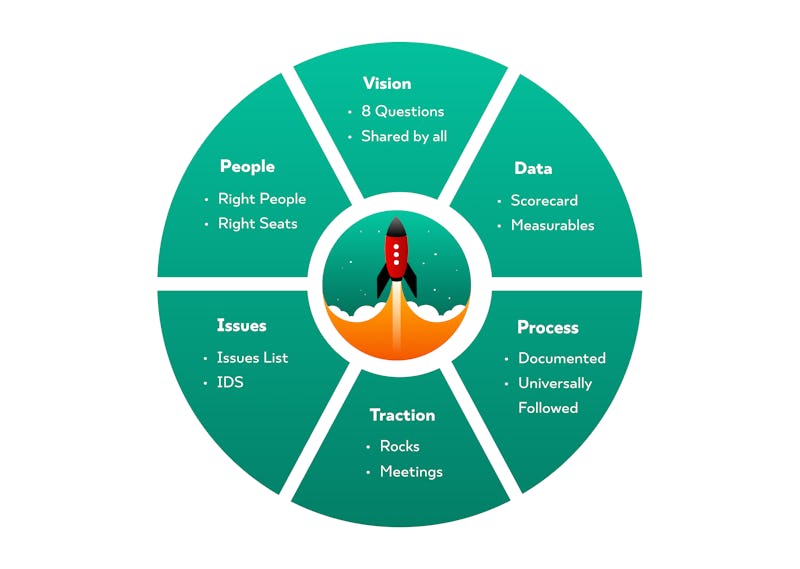 #2 - Focus on culture over recruitment
One of the biggest hurdles for growing a business is finding the right people to fulfil your new roles. To be honest, this is going to be a serious challenge no matter what you do, and the scale of the challenge will be determined by outside factors such as the state of the economy, and the depth of talent available.
There is one thing that will make recruiting the best people easier whatever your situation, though: be a company with a culture that people want to work for.
The salary and benefits you can offer will be important, as will other factors like career development opportunities, but if you have a company culture that the best talent thrives in, you'll have a much easier time as you grow.
Why do I say this? When Rocketmakers fully reopened its doors in 2022 following the lockdowns of the past two years, our team had doubled in size. Many of us had never met in person, and we soon realised that we needed a bigger office (which we moved into in June). But despite all of these changes, the spirit of Rocketmakers has remained intact! 
Company culture has always been a priority here, and our team tells us that Rocketmakers is a place where they can be themselves. This has led to a very low turnover rate and, as we have an excellent reputation as a tech employer in the South West, we've managed to grow our team when we needed to without nearly as much effort as you might think.

#3 - Build the product right
One of the most common phrases you'll hear at Rocketmakers is "build the right product and build the product right." 
If your company is making the transition from startup to scale-up, you've likely proven that you have the right product. Investors are happy, and hoards of users are on the verge of signing up. 
The question is, is your product ready for that massive increase in users? 
Being a startup is tough, especially before you've had significant investment. It's normal to build the initial version, known as a minimum viable product or MVP, as inexpensively as possible. This often means creating a less robust system with higher long-term running costs.
If this sounds like you, there's no time to waste. Now is the moment to create a new application with a more robust software architecture that can scale to meet any demand. We know exactly how to do this, and we know how to do it in a way that will keep operating costs (and environmental impact) as low as possible.
Just like allowing founder's syndrome to go untreated, or not investing in a strong company culture, basing your business on software that can't scale reliably is just creating problems that will slow your growth in the future.
Interested in learning more? Get in touch with us at [email protected]