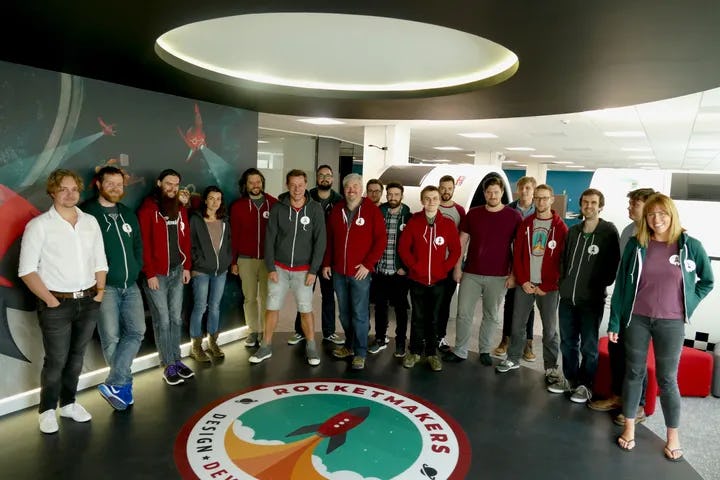 Five top tips for developers who want to work with us
On Thursday 22nd October, we hosted a lunchtime session as part of the Bath Digital Festival 2020. This year the festival hasn't been physically distributed around the beautiful and historic city that we call home, instead it has been a virtual affair.
The annual festival this year focuses on recovery, skills and talent and so we thought we'd take the opportunity to share some insights into the inner workings of Rocketmakers, and publish practical advice for developers applying to work with us (and with the fantastic community of tech companies across the city region!).
Hannah Sweet (Project Manager) and Adam Walker (Full Stack Developer) led the event and shared insights into what our CTO, Keith, looks for in developer applications. Here are the five that resonated with me most:
Evidence of experience with our tech stack - At Rocketmakers we're pretty open when it comes to your tech skills, but ideally we would like to see some React, Node and/or Typescript experience. We also recruit for .NET / .NET Core from time to time, and always look for a variety of levels of experience.
No gimmicks, get straight to the point: We redact applications before shortlisting so we will remove any photos, and any gender, ethnicity or age identifying information before we look at it in detail. That means your experience needs to speak for itself, and you'll be considered on that alone.
The whole story: If you've had a career break, or you left a place of work very swiftly after joining, please explain this to us. Your CV should tell a story - of your skills, your experience and your journey so far. We won't see it as a negative, we're all human and have lives outside of work!
No more than two pages: We get a huge number of applications and strongly believe that you should be able to include the most important information in two pages. We don't need an essay about each role, just a few bullet points that clearly state what impact you had and what progress you made.
Get things in order: Include your skills in order of experience, we want to know what technology you are most confident with and what you've only dabbled in so make that clear. Think about what values you are demonstrating through the experience you share.
The Rocketmakers team comes from a wide range of backgrounds - from chefs to shelf stackers and much more in between, we're not lifelong developers. So if you think you might make a good addition to the team, please check out our Join Us page to find out more and apply.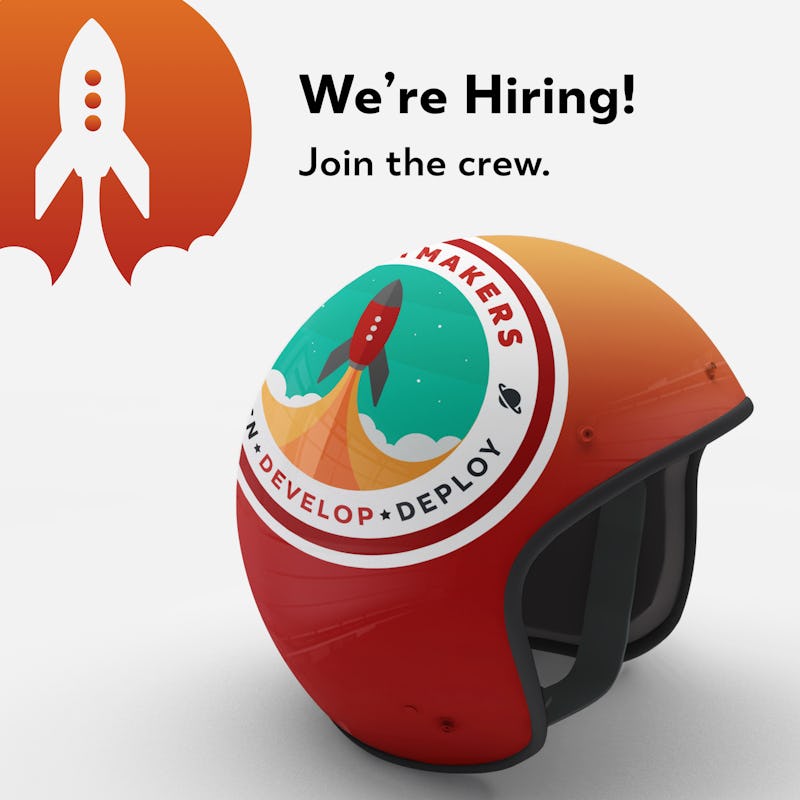 The Bath Digital Festival also sees the launch of a brand new Digital Skills Exchange programme so follow them on social media to find out more.
At Rocketmakers we leverage our experience to build innovative software for companies of all sizes. If you have a vision for a project and you need a technical partner to help you design, develop and deploy it, get in touch: [email protected]